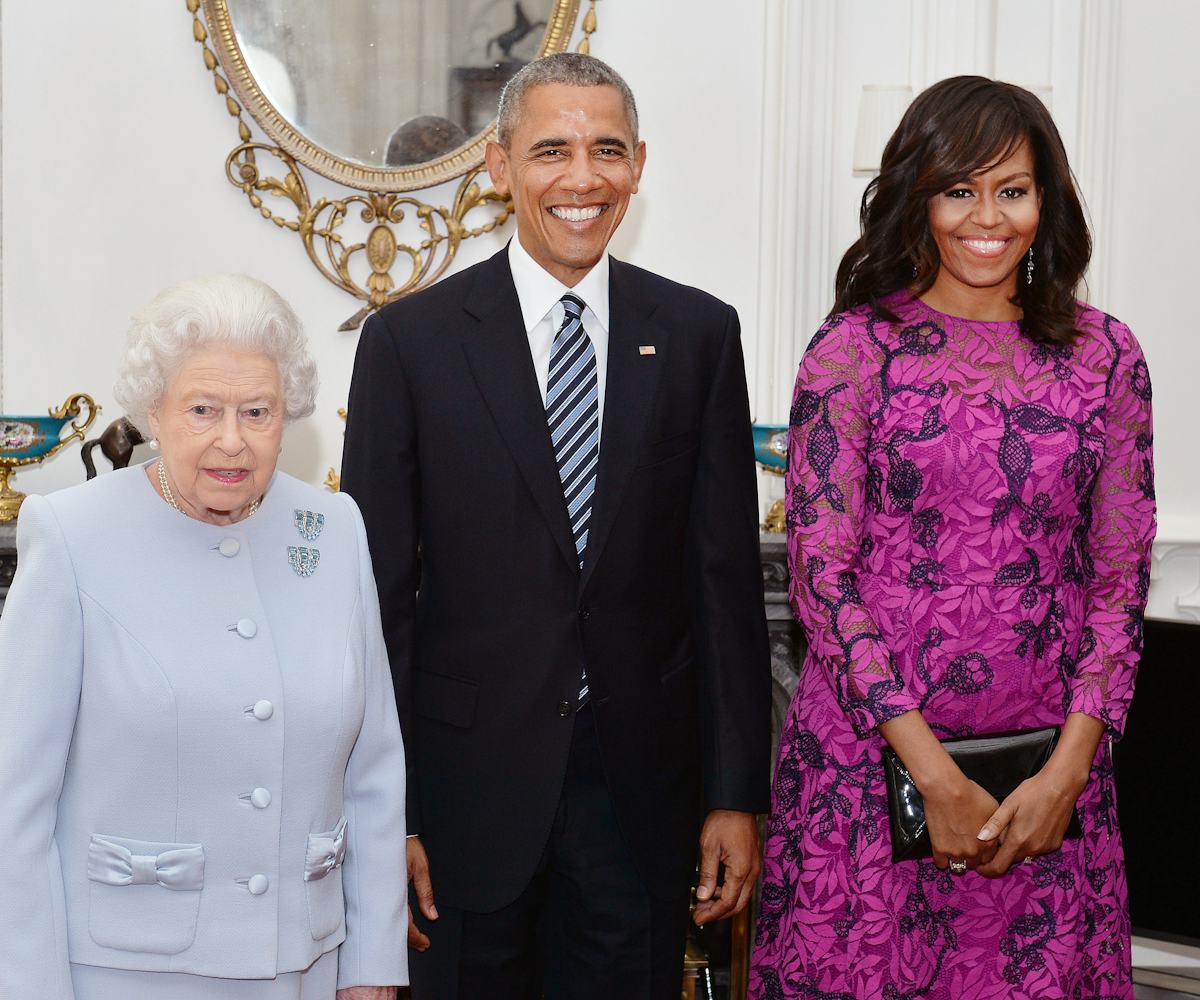 Photo by WPA Pool / Getty images
Queen Elizabeth + Prince Harry Just Ethered The Obamas On Social Media
The United States and Great Britain are going to war. Only this war is the kind waged over social media. After what seemed like a very cordial visit to Kensington Palace, the Obamas posted a video online Friday, in which they challenged the entire U.K. for supremacy at the upcoming Invictus Games.
"Hey, Prince Harry. Remember when you told us to bring it at the Invictus Games?" Michelle Obama asks, before the President chimes in. "Careful what you wish for," the POTUS playfully warns. The video concludes with a service member dropping the proverbial mic with an emphatic "Boom!" thrown in for maximum effect. 
The Invictus Games, which take place May 8 through 12 in Orlando, Florida, feature wounded armed services members, as well as veterans, competing in sports. And, since the entire event was Prince Harry's idea in the first place, you better believe he wouldn't let the Obamas' challenge go unanswered.
In a response video posted Saturday, Harry is shown watching the message from their overseas rivals with none other than the Queen of England herself. Harry then looks at the camera and says, "Boom, really? Please."
But, the real knockout punch comes courtesy of the Queen, whose indifferent shrug carries more gravitas than all the Presidents combined. Watch below.