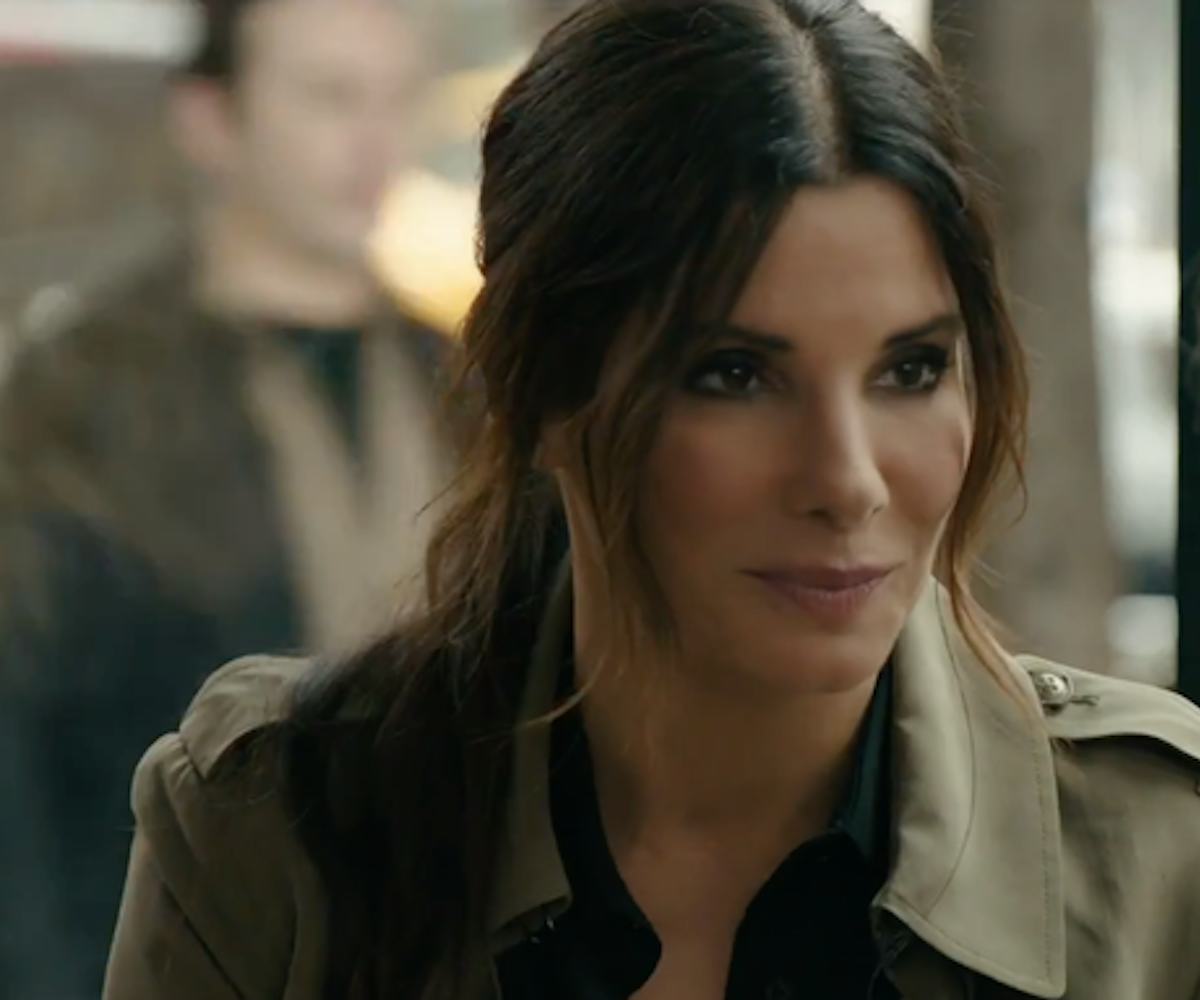 Photo courtesy of Warner Bros.
The First Teaser Trailer For 'Ocean's 8' Is Finally Here
And it features a mysterious diamond necklace and slapping
The highly anticipated first look at Ocean's 8, an all-female reboot of the Ocean's 11 movies, has finally arrived in the form of a teaser trailer. And it really is the biggest tease of all time—the clip is only 15 seconds long.
The video focuses on a conversation between Sandra Bullock and Cate Blanchett's characters (Debbie and Lou, respectively), while they share breakfast at a diner in New York. Blanchett asks Bullock, "Why do you need to do this?" which is immediately followed by a whiplash-inducing montage of the film's stars. Rihanna, Helena Bonham Carter, Sarah Paulson, Mindy Kaling, Awkwafina, and Anne Hathaway all appear to be scheming their way to the top in the short clip. If you blink, you might miss Bonham Carter's character swooning over a mysterious diamond necklace, Hathaway slapping some random guy, and Rihanna being adorable. The clip circles back to the diner, with Bullock responding, mid-bite, "Because that's what I'm good at." The short visual naturally fills us with many burning questions, one being: When will we get more?
Lucky for us all, that question is answered at the end of the clip, which notes that we will, in fact, get a full trailer tomorrow. Hopefully, it will provide more clarity as to what these thieves have gotten themselves into.
In the meantime, see the teaser, below.