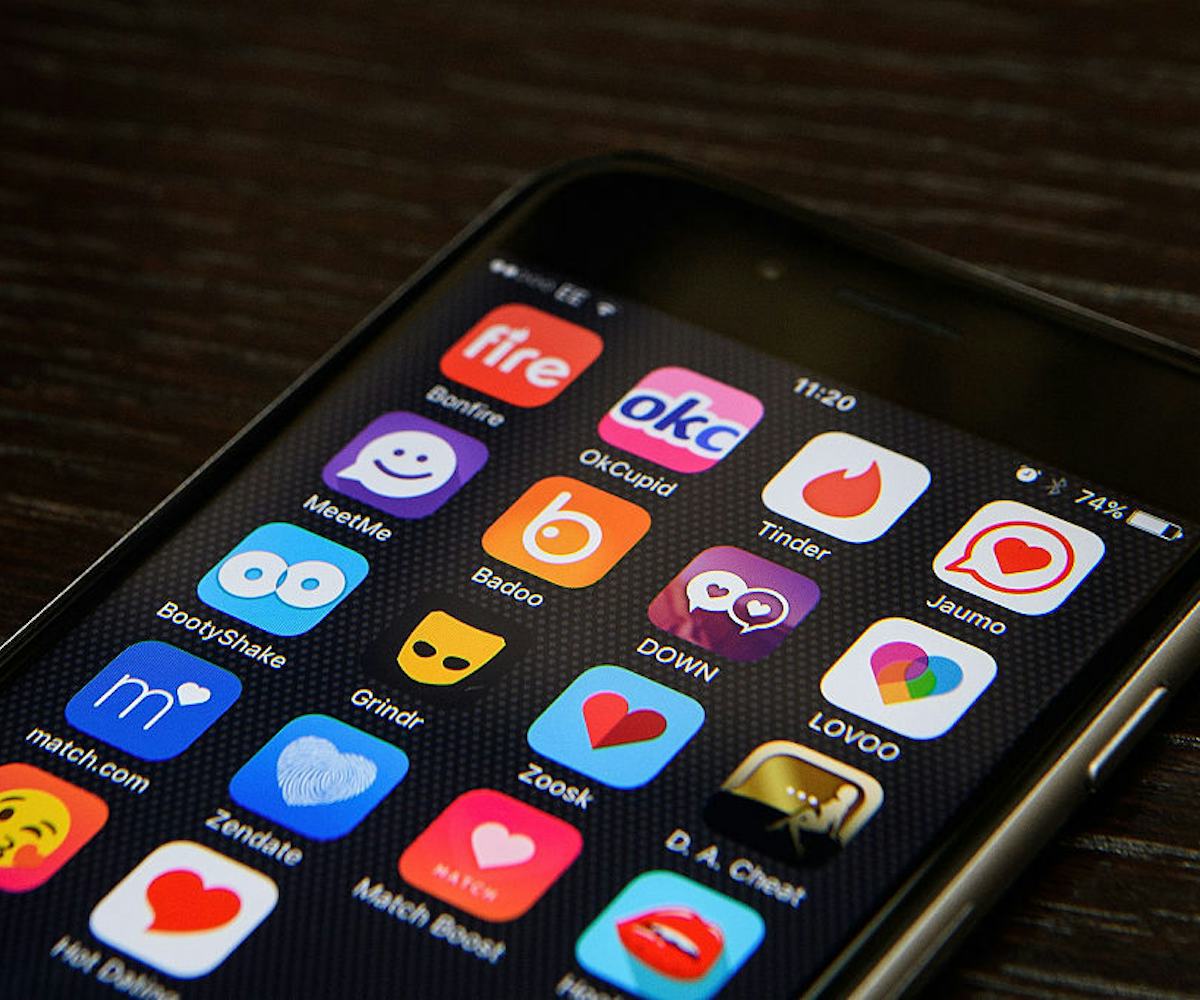 Photo by Leon Neal/Getty Images
OKCupid Nixes Screen Names… And Women's Safety Too
Admit it: There's a certain charm in creating a screen name. For most of us (or at least those of us who were way into AIM back in the day), it's a thoughtful, creative way of expressing our personality and interests. (Ideally in a way that makes you seem super cool and clever.)
Screen names are also a key to anonymity in the Wild West of the internet, especially in the word of online dating. Behind the guise of a screen name, VintageVixen89 not only expresses her personality and interests, but she also remains a stranger to the dregs of trolls who already take advantage of spaces where women seek intimacy. 
OKCupid, however, has decided to forego the privacy of screen names, thus potentially comprising women's feelings of safety in the inherently tricky territory of online dating. Earlier this week, the dating website announced that users would now be displayed by their proper names:
It's because, like the recent goodbye we said to AIM screen names, it's time to keep up with the times. We've also heard from many members of our community that they want to maintain the privacy they enjoy with usernames—with this change, we won't be collecting full names; instead, we encourage our users to go by the name they'd like their dates to call them on OkCupid.
Users, however, aren't pleased. It's already depressingly easy to track people down online, screen name or not, and this new feature will only make it easier to harass people—namely, women. One woman on Reddit wrote about how "I had like three guys find me on Facebook within two days, screaming at me for leaving mid-conversation/not ever acknowledging their initial message." Another mentions the fact that "I have an extremely unusual first name. In fact, I am 2 of the top 4 Google hits for my first name and my country. So now every single OKCupid user can link my dating profile to my identity and my employment."
OKCupid claims it wants to put some "humanity" back into the world of online dating, but it sounds like women would prefer safety over this little bit of supposed connection. With the vitriol they're receiving, it won't be surprising if OKC does a swift backpedal into the world of self-made monikers sooner rather than later.