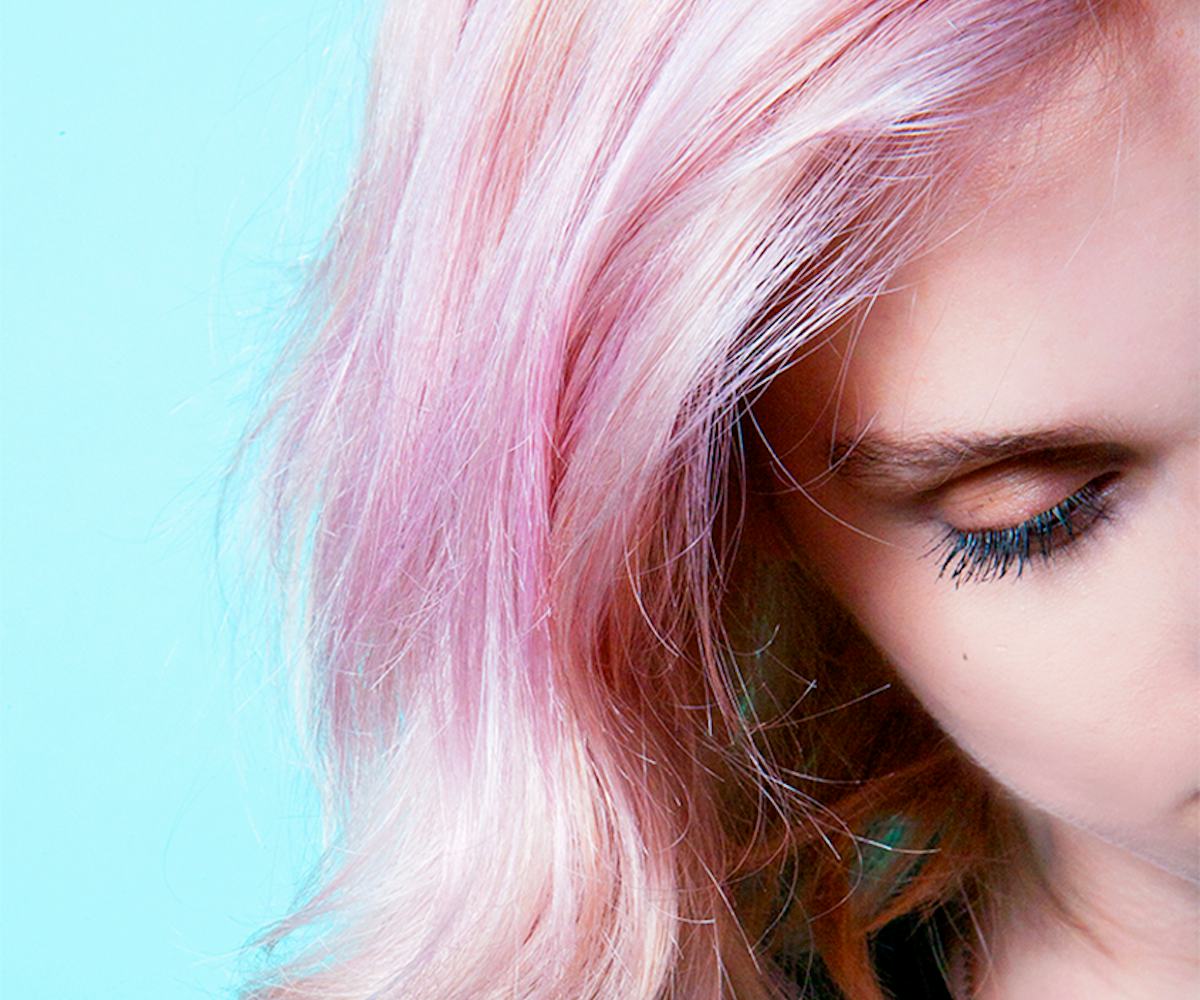 Photographed by Collins Nai
How To Bleach Your Hair Without Ruining It
meet a true miracle product
If there's one thing we can all agree on, it's that bleaching your hair isn't great for it. We've all witnessed the dry, brittle mess that generally results from lightening hair, which is a problem if you want to be blonder or try any of those pretty pastel colors that are so in right now. However, thanks to a new product technology called Olaplex, bleach-related damage—and hair damage in general—is about to be a thing of the past. Yes, really.
There are tons of products that claim to repair hair, from proteins that make it feel stronger to keratin which smooths the cuticle. Those treatments work on a superficial level, making your hair appear healthier without actually healing it. Olaplex, though, works on a cellular level. As
Shaun SureThing, lead stylist and co-owner of Seagull Salon
, explained to me, "It actually repairs the bonds of hair like little workers coming in and soldering chain links together." It doesn't just make your hair look better; it reconnects the broken chain links in the hair's cells. Pretty cool stuff.
Olaplex contains the ingredient bis-aminopropyl diglycol dimaleate, but if that means nothing to you, Shaun says to think about it as more of a chemical process than an ingredient. He says, "It's
a combination of molecules and polymers that that act to seek out the natural disulfite bonds in hair and attach themselves, resulting in strong chain links. It's kind of magic." What this means for your hair is that the damage that occurs from bleach can actually be almost reversed. In fact, it allows colorists to lift significantly more color from hair without worrying about damage: "We can push past yellow into pale yellow and white with the confidence that the hair won't break," Shaun says, "which is key in terms of pastels and platinums."
For the most part, Olaplex is currently used alongside damaging chemical hair treatments. But Shaun says he's seen success from using it on its own. "I've been experimenting with clients who say their hair just won't grow past their shoulders, and it's been amazing. Women who had given up on growing their hair have found new hope." He says that instead of cutting off a few inches of split ends, he treats the ends with Olaplex, and the results are nothing short of amazing—instead of cutting three inches off, he can just cut off one, which lets clients grow their hair longer than ever before. 
So, after hearing about the wonders of Olaplex for a few months, I decided it was time to try it for myself. I asked Shaun to take my warm medium-blonde to an icy, pastel pink/purple—and was promised that despite the fact that this would involve coating my locks in bleach, my hair would be even healthier than it was before.
As of right now, you can only get an Olaplex treatment in salons. It was a three-step process: First, Olaplex was mixed with the lightener, and applied to my head, which repairs the broken bonds in the hair while the color lifts. Then, after the chemical color process was complete, another round of Olaplex was applied. Shaun clarifies, "This isn't a conditioner. It's more like a second step to make sure the hair bonds and links are set up in a perfect chain." Shaun sent me home with Olaplex #3, which is a take-home product that uses the same technology to maintain the hair between salon visits. I've been using it about once a week like a hair mask on damp hair before I shampoo it. 
So, after my hair was bleached out and dyed a mix of lavender and pale pink using Wella's Illumina Color, Shaun blow dried my hair to reveal pastel locks that were softest, strongest, and healthiest my hair has been since I first started dyeing it. And every time I use the take-home Olaplex, it feels even healthier. I've worked in the beauty world for years, and this is one of the very few science-based products that truly delivers on its promise. From now on, I will never let a colorist dye my hair unless they use it. Why damage your hair if you don't have to? While most salons aren't currently advertising whether or not they use it, it doesn't hurt to just call and ask when you book your appointment.
Check out the before and after pictures of my hair in the gallery above. 
Before: Brittle, sad blonde. My hair has been bleached and toned so many times, I've lost count.
After: Super-soft, healthy, shiny pink hair! This is without any product in it—it's really this smooth.