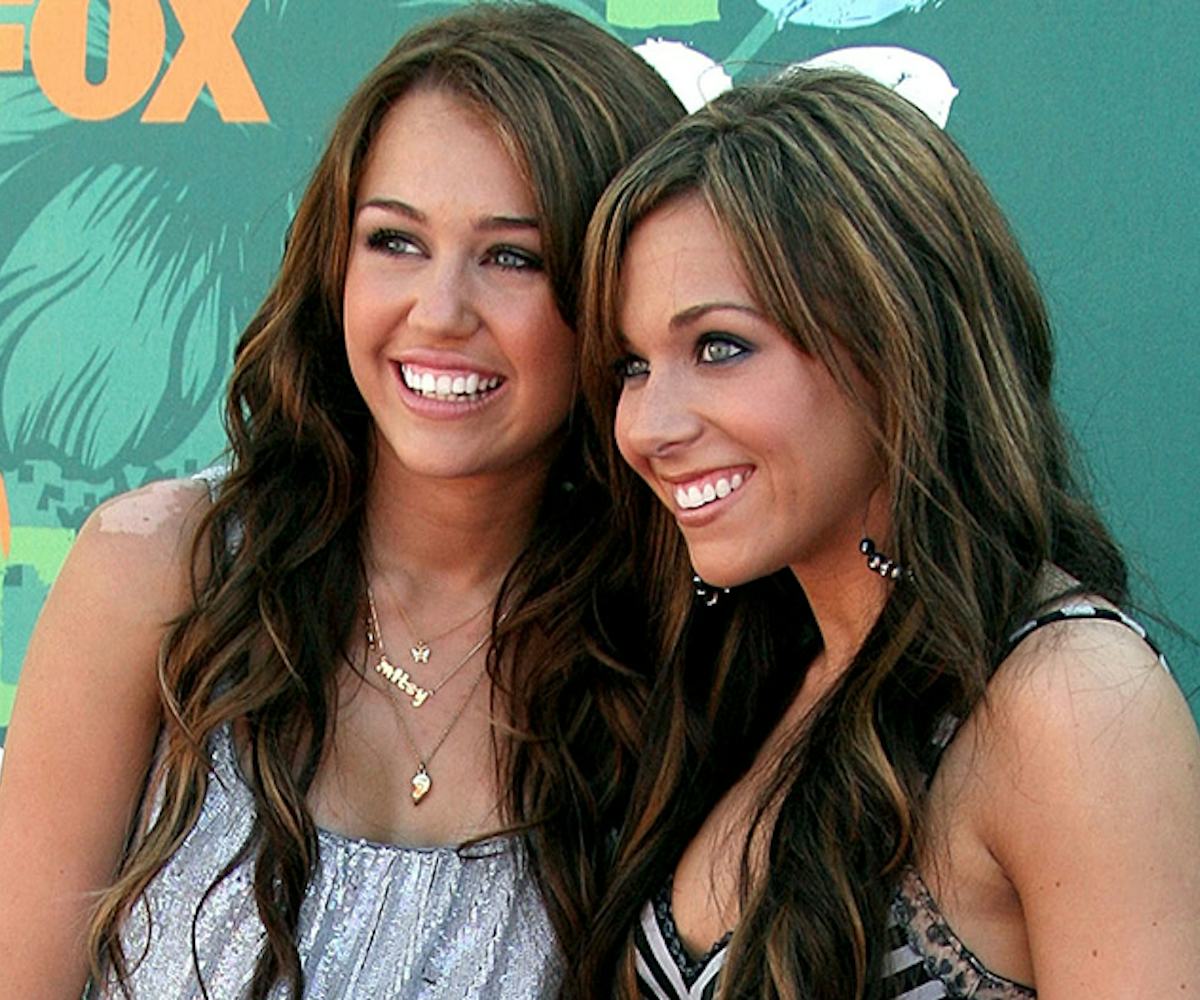 Photo by Frazer Harrison/Getty Images.
Behold: Five Incredible Forgotten Celebrity YouTube Channels
the internet never forgets
Ink may wash away, pencil graphite may smudge, but what you post on the Internet is forever. Most of our high school lives were spent worrying our Facebook images and Instagrams would be found by possible college acceptance committees. Come adulthood, that same worry grew from colleges to potential employers. Thankfully, the vast majority of us won't have to worry about people ripping our videos and screenshoting our Myspace comments, saving them for blackmail or Internet fodder. When you're famous, however, what you post online—no matter how old it may be—will be found and it will not be forgotten.
Take YouTube, for example. A slew of today's biggest names have gotten their start on the platform. (Looking at you, Bieber.) Then there were some celebrities who tried their hand at vlogging. Some took an artistic route; others went for the pseudo talk show route; others, well, others threw all caution to the wind and did whatever they wanted, because it was the early-aughts and everything was beautiful and nothing hurt. Ahead, we flashback to an easier time, when celebrities goofed around on YouTube just for kicks and giggles—a time when everyone was still trying to figure out just what the hell YouTube was. Ah, the good ol' days. How we miss thee.
The Miley And Mandy Show
During the Disney era, Miley Cyrus and her then-BFF Mandy Jiroux would host a YouTube show that didn't have a real plot but was just an excuse to goof around. They ran into some trouble when they made fun of a certain video made by two other famous young women, who appear later in this slideshow, but "resolved" it soon after. Most of the videos are still up. If ever you've wondered what Cyrus meant when she sang about her best friend saying, "She's just being Miley," this is what she meant.
Demi Lovato + Selena Gomez
Ah, yes. The BFFs that once were. Before their fallout, Selena Gomez and Demi Lovato occupied the same YouTube space as the Miley And Mandy Show did. (You can probably guess that they were the ones Miley and Mandy made fun of.) Watching their videos now brings a slight, not-unnerving-at-all tear to the eye because of how innocent they were. Just look at how inhibition-free they were! Sigh.
Lady Gaga's Gaga-visions
Lady Gaga was a force to be reckoned with when she first burst onto the scene in 2008. She dressed funny, made music that was a little too dance-y for people to handle (at the time), and brought her fans into her world through these short, black-and-white videos. Lady Gaga, the concept, shines in these. She wasn't afraid to be weird. She was creating her image and discovering who Lady Gaga was through these videos. For a brief moment, during the Born This Way era, she brought them back. Now, however, they seem to be an afterthought. Perhaps LG5, her next era, will give us Gaga-vision once more.
Ariana Grande
Ariana Grande's old YouTube videos mostly consisted of her lip-synching popular music into what we can only imagine was a Mac Photo Booth or Kodak EasyShare camera. She used some video editing software to put them all together, to wondrously kitsch results. Grande also experimented with the beauty tutorial and BFF show worlds, but it's the lip syncs that take the cake. Girl loves to put on a show.
Taylor Swift
Every time Taylor Swift does something for her fans, you're guaranteed to find someone who believes it to be calculating. The truth of the matter is, though, Swift has been finding ways to connect with her fans well before she became the juggernaut she is now. Sure, she's moved on from vlogging about getting her retainers fitted and making awkwardly scripted videos for Tumblr, but the intent is just the same and it's just as endearing.