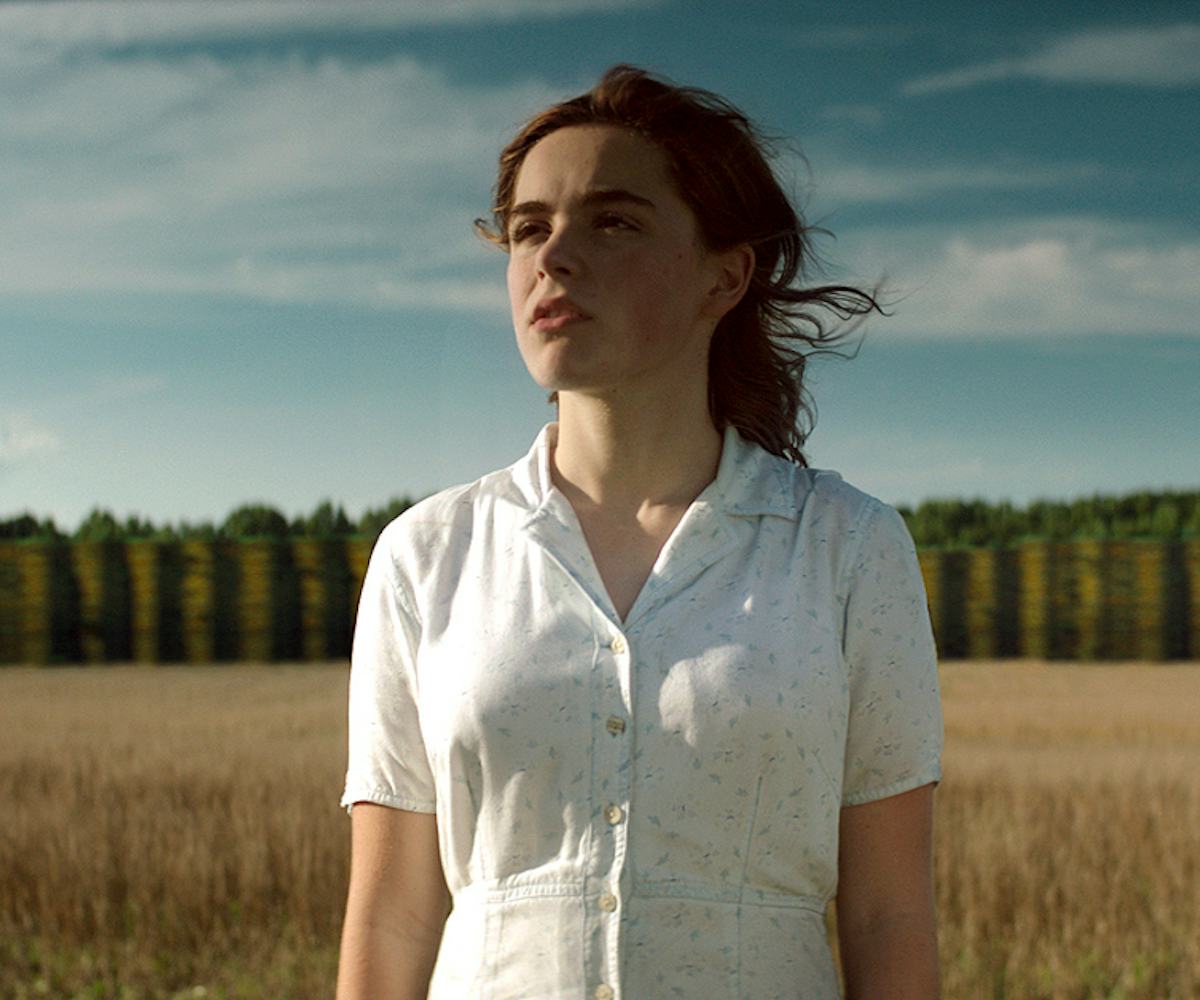 photo courtesy of ifc midnight
kiernan shipka goes supernatural in her new film
While the image of Sally Draper will most likely follow Kiernan Shipka around, the 15-year-old has wasted no time expanding her acting repertoire. Now, with her new movie, One & Two, Shipka is exploring the indie sci-fi realm.
The Andrew Droz Palermo-directed film chronicles two siblings, Zac (played by Timothée Chalamet) and Eva (played by Shipka) who are isolated on their family farm. While the idea of a secluded, rural community is nothing new—just look at The Village or Baby Blue—One & Two takes a more realistic approach to terror and human nature, or, at the very least, as realistic as one can get when the supernatural is involved. Supposedly, the giant wooden wall that surrounds the farm is meant to protect the family from outside forces, but as Eva later discovers, it's to keep her and her brother—and their supernatural abilities—inside. 
During the course of the movie, Zac and Eva attempt to understand why they have these powers, which allow them to teleport, and deal with their oppressive father, who is terrified of their gifts. In this exclusive clip, the siblings use their powers to teleport outside of their household.