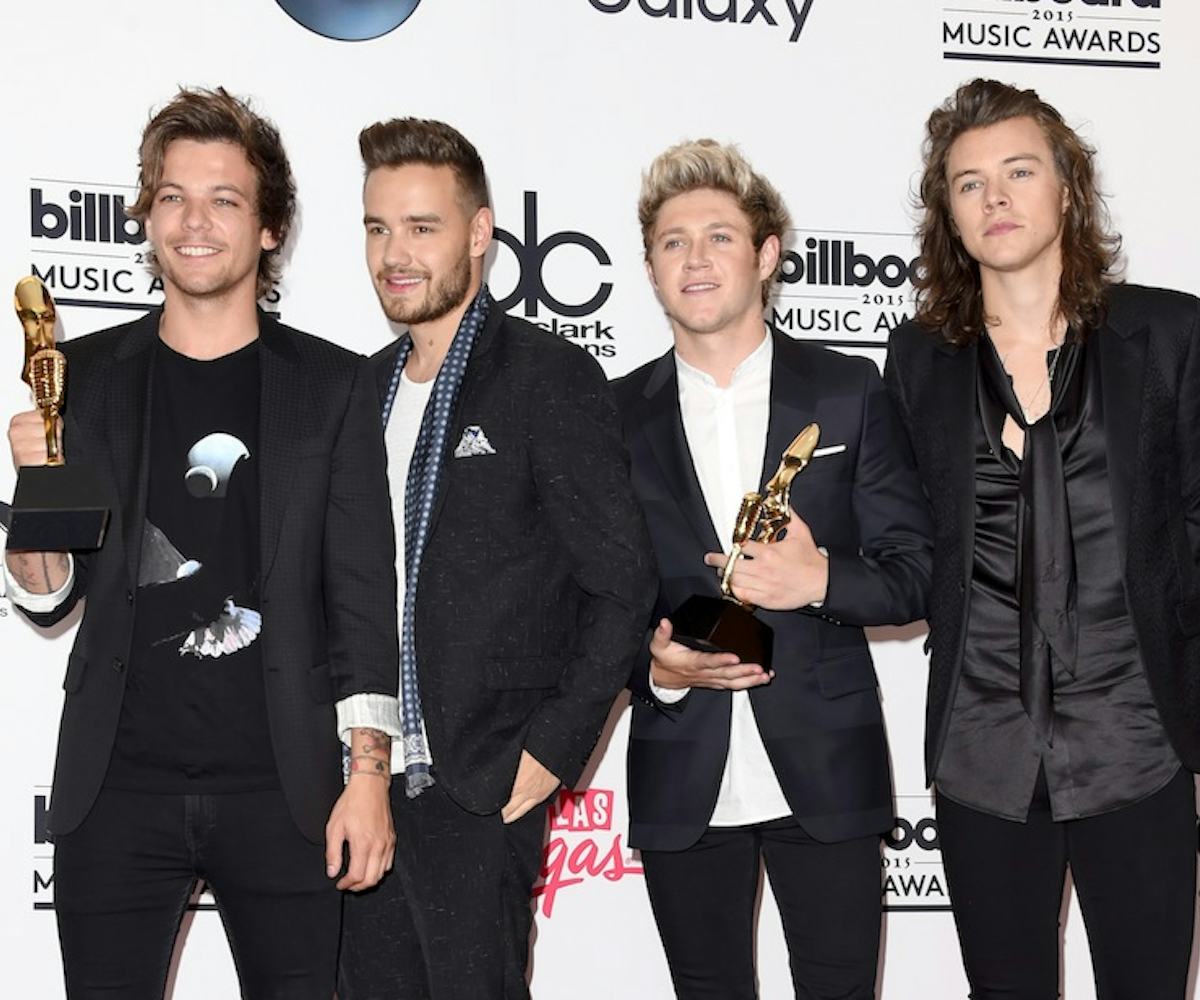 Photo by Jason Merritt/Getty Images
one direction released a surprise diss track
wait. what just happened?
Millions of One Direction fans woke up this morning assuming today would be a normal day. Turns out, they were very wrong.
The boy band shocked fans—and pretty much everyone else—by releasing surprise diss track "Drag Me Down" at 1 a.m. This is the first song the boys have released since Zayn Malik parted ways with them in March, and we can't help but wonder if this single is a response to the news that Malik officially signed with RCA as a solo artist (especially considering One Direction rarely does anything this surprising and usually teases new music well in advance of its release).
We can only assume "Drag Me Down" is the first indication of what is to come on the band's fifth (and perhaps final?) album. Sonically, they're feeling more like a '90s boy band than ever before, but they managed to hold onto some of the rock influence they've always embraced with Louis' vocals in the chorus. Lyrically, they're pretty much the same as always. Though "Drag Me Down" sounds like it would be more aggressive than One Direction's usual lighthearted romantic or playfully sexual music, lyrics like, "I got a river for a soul, and baby you're a boat / Baby you're my only reason," show that One Direction is the same old One Direction—with or without Malik.
Listen to the song the Internet's freaking out about, below.
(via Cosmopolitan)