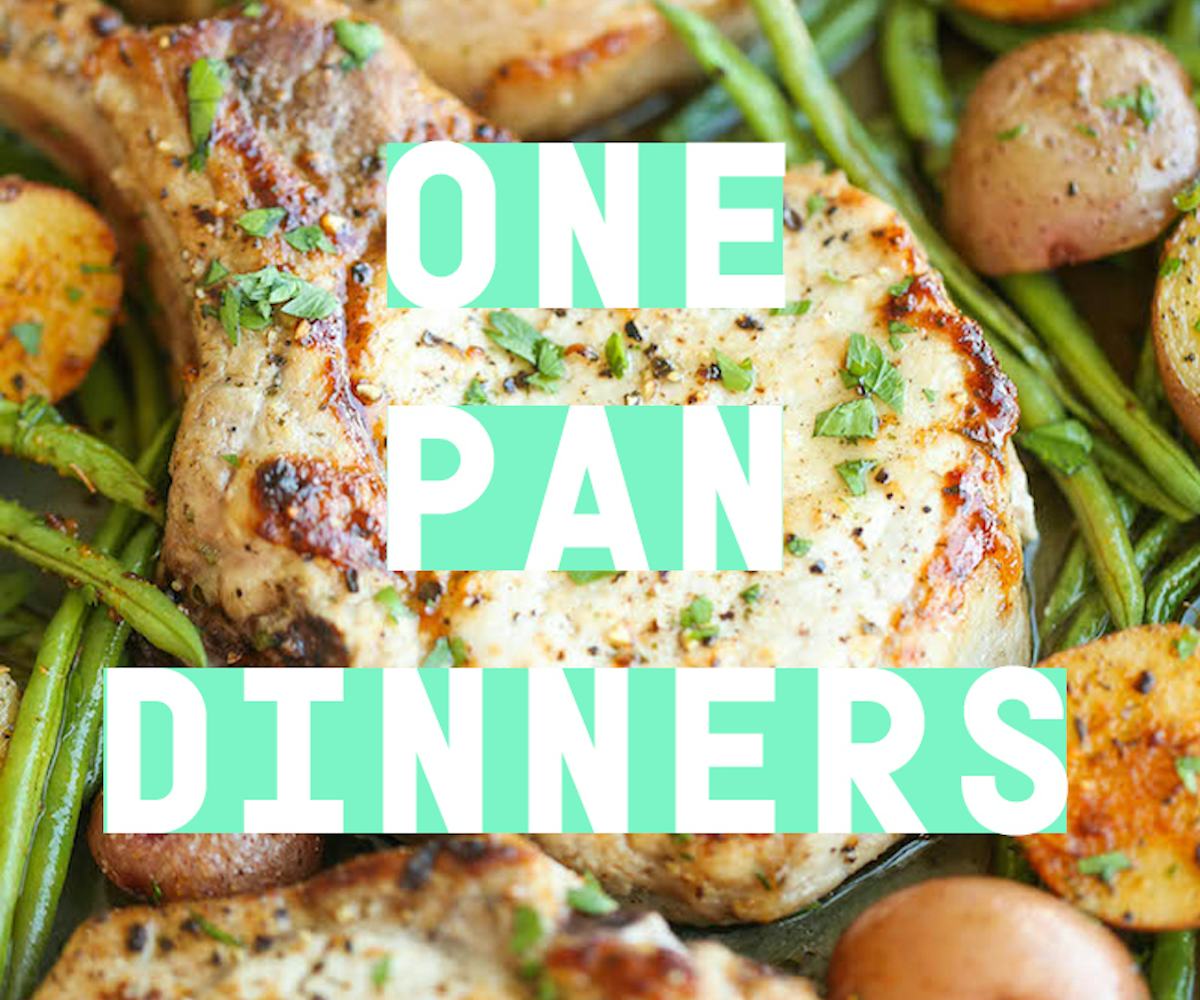 Photo via Chungah
5 One-Pan Dinners To Make This Month
Cooking at home is going to pan out with these easy recipes
Dishes are the worst. Besides denting into your post-work TV binge schedule, a flowing faucet is not on conservation's good side. Don't piss Mother Nature off. Instead, invest in a sheet pan, your dinner's newest secret weapon. Soon dinner can be served on a silver—er, aluminum—platter.
You know that frantic jig we all do around the kitchen as different components of dinner finish at separate times? One hand is opening the oven while the other is reaching for the toaster oven and a toe is attempting to turn off the timer. The sheet pan puts a stop to that like the sheriff put a stop to dancing in Footloose (before Kevin Bacon showed up, that is). Serve your protein and vegetables hot, and in a calm manner, together. 
Try the recipes below and dinner will be ready with enough time to get at least five episodes of that new Netflix series in. 
Honey Garlic Salmon and Veggies
Adding honey to your dinner is always the right move.
For the recipe, visit Jo Cooks.
Roasted Chicken and Veggies
Pull this out of your oven and immediately be crowned a functioning adult.
For the recipe, visit Girl Gone Gourmet.
Healthy One Pot Quinoa Casserole
So, it's not a pan, but the same rules apply to meals cooked in one pot.
For the recipe, visit Joyful Healthy Eats.
Ranch Pork Chops and Veggies
Surround your meat with vegetables just as you would surround yourself with good people.
For the recipe, visit Damn Delicious.
Chicken Cacciatore
Prove to yourself that you're fancy even if you can't pronounce "cacciatore."
For the recipe, visit Gal on a Mission.