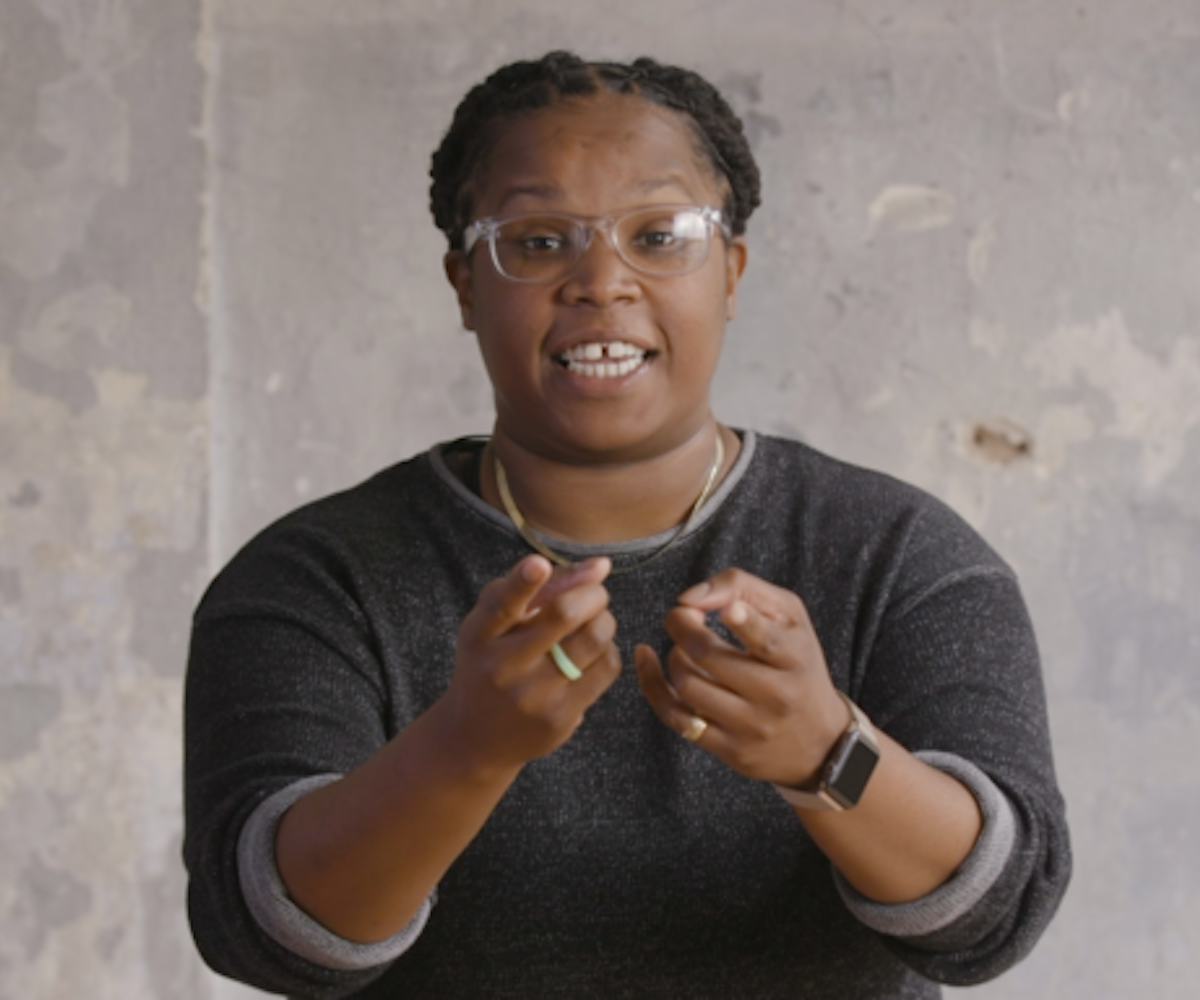 This Powerful Poem Addresses Rap's Obsession With Gay Women
"My body is mine, and it is not built for male consumption"
Poet and Urban Word NYC member Roya Marsh calls out rap industry's problematic obsession with gay women in her powerful new poem, "For Colored Dykes." By dismantling toxic lyrics against lesbians from the likes of A$AP Rocky, Kanye West, Dej Loaf, and Nas, Marsh proves that rap's issue with homophobia is one that we have to get rid of for good.
"This is for colored dykes who have considered suicide because black male rappers make us feel just good enough to fuck," she says. "Or not good enough. I tell him, 'It is not his penile compulsion that compels my tongue to beat, it is the love of a woman, the body of a woman, and that my body is mine, and it is not built for male consumption.'"
Urban Word NYC is at the forefront of the youth literary arts movement in the United States. Founded in 1999, UW presents free literary arts education and youth development programs in the areas of creative writing, spoken word, playwriting, college prep, literature, and hip-hop.
See her powerful performance, below.
Credit:
Produced, shot, and edited by Daniel Huskey
Sound: Drew Joy