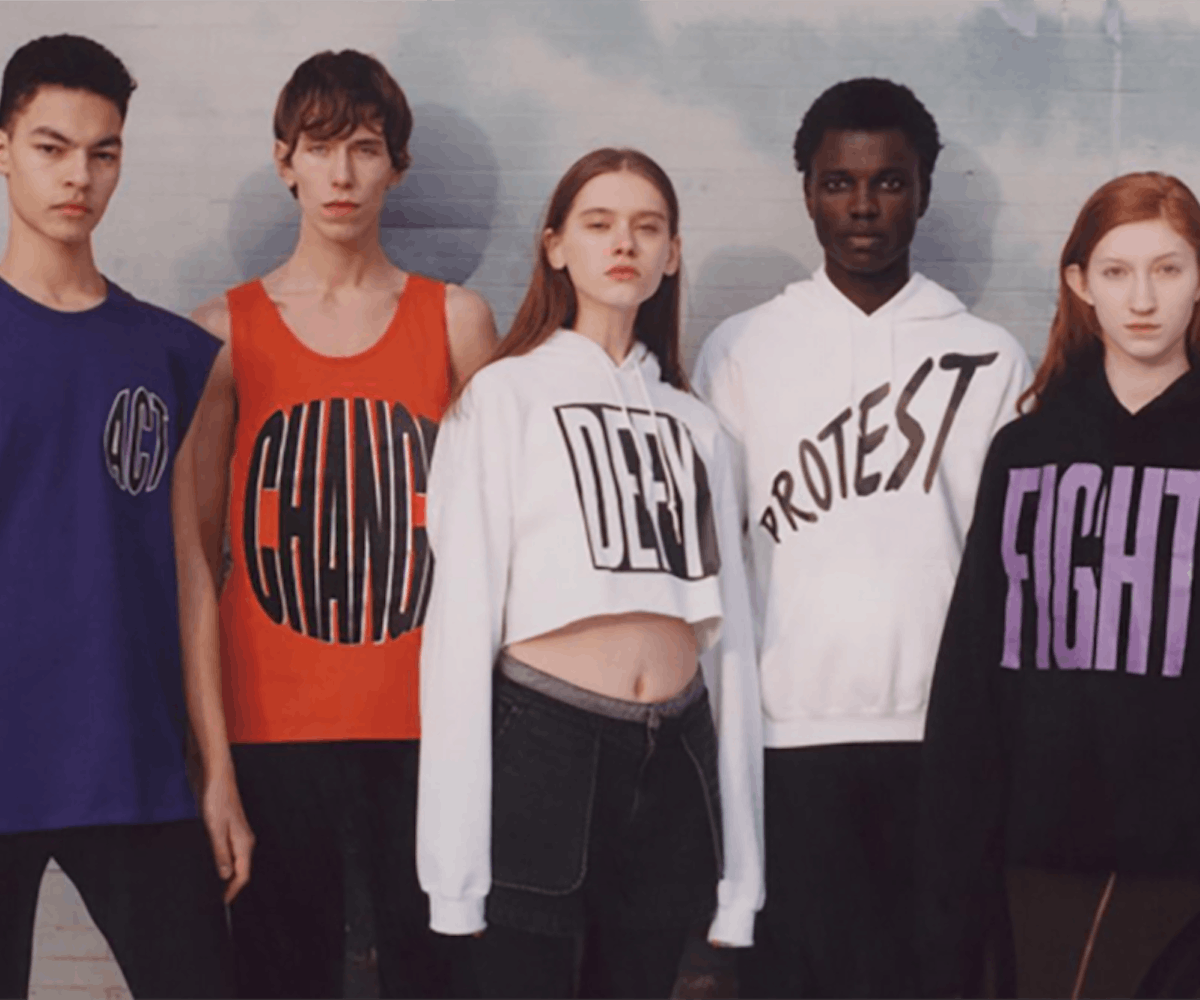 Photo via @openingceremony Instagram
Opening Ceremony Makes A Strong Political Statement With Their Latest Show
The brand collaborated with the NYC Ballet for their latest, politically-driven capsule
Humberto Leon and Carol Lim of Opening Ceremony are known for making statement pieces, so it's no surprise their latest presentation takes a strong stance—a political one, that is.
The brand collaborated with New York City Ballet for its latest line, "The Action Capsule." Choreographed by Justin Peck to music by Dan Deacon, performers danced while wearing Opening Ceremony slogan tees that read "Act," "Change," "Defy," and "Protest," making a sartorial call-to-action regarding the current turmoil in our country. 
In terms of design, Leon and Lim were inspired by old photos of immigrants entering Ellis Island from the 1800s. They then interpreted this in the form of all-American comfort staples such as overalls, denim, and slogan tees. Leon explained to The Hollywood Reporter that this collection is about "empowering youth, giving youth a voice…[and] giving freedom to each and every individual." Considering the temporary Muslim ban executed by Trump over the weekend, this collection and performance are extremely appropriate for the times. 
As this isn't the first time the designer duo have used their brand to speak out on social injustices, we can assure you that it won't be their last.
The performance is part of Justin Peck's The Times Are Racing, which you can catch at the New York City Ballet through February 26.