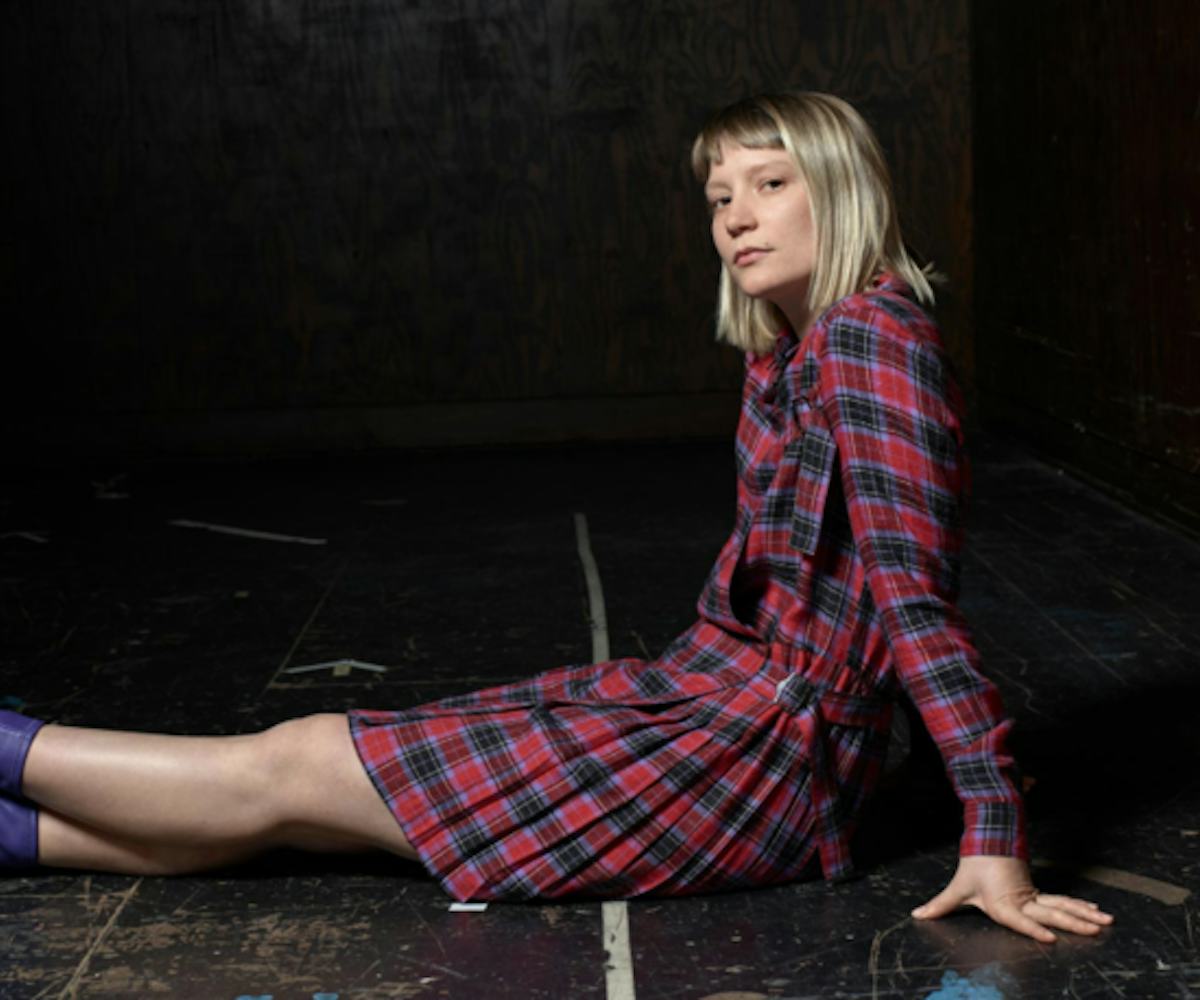 Photo courtesy of Opening Ceremony
Opening Ceremony Tapped Mia Wasikowska To Tell A Story Of Young Love
For NYFW, the brand hosted a theatre-like performance in lieu of a traditional fashion show
For the past three years, Opening Ceremony's Humberto Leon and Carol Lim have turned what would be yet another fashion show into a spectacle. A ballet one year, a political pageant the next, OC's runways aren't just platforms for showing off the latest collections but rather, a means of showing the collection's liveability and, more importantly, making a statement that transcends fashion.
This year, Leon and Lim collaborated again with Spike Jonze and choreographer Ryan Heffington for a performance piece titled Changers. It stars Mia Wasikowska and Get Out's Lakeith Stanfield as a young couple navigating the trenches of monogamy, time, growing up and ultimately apart. "Changers explores the evolution of relationships with a narrative told not through words, but through movement and dance," Opening Ceremony explained in a statement. Indeed, no words were exchanged but clothing was. 
Following a breakup, Wasikowska's wardrobe went from sensible plaid to body-hugging knits with pearl embellishments, a stark contrast to Stanfield's hoodies and sweatpants. The message became clear through both movement and clothes: Wasikowska triumphed over the breakup and grew into herself (a bold pink structured blazer will do that to ya), while Stanfield remained very much the same. 
Love, especially young love, is fleeting. One thing that isn't is Opening Ceremony's innovation. 
You can shop a selection of the new collection here.