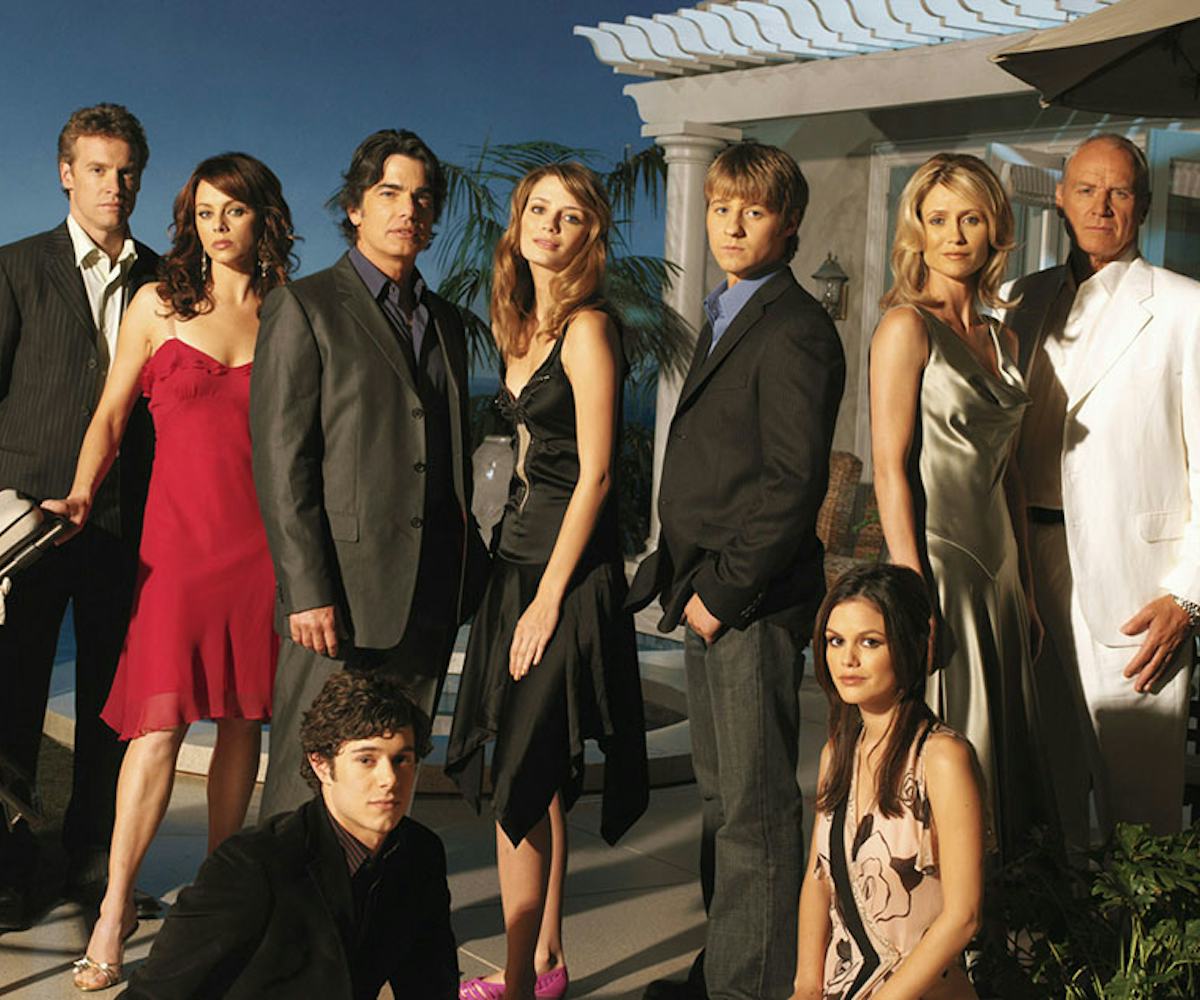 the nylon guide to orange county
what to do in socal if you want to live like marissa and summer.
To celebrate our annual America issue (on newsstands now!) we're putting together the ultimate guides to our favorite US cities. And who better to contribute to them than you, our readers?! We had an open call for submissions--there's still time to make your pick in other cities--and here are the big winners for Orange County. So back up your bikinis and head out west to take in these cafes and beaches... It's what Summer and Marissa would do! (And if you want to stay in the loop about events going on while you're in Orange County, sign up for our NYLON Daily newsletter--it's totally free but filled with awesome parties, shows, sales, and more.)
Best Café: Gypsy Den
There are three locations for this café eatery, and they all look like your kooky relative's house.
Best Bakery: Blackmarket Bakery (2937 Bristol St., Suite D-100A, Costa Mesa)
Alien cookies, berry cream cheese croissants, and baking classes? Sign us up!
Best Food Truck: Burger Monster (check daily locations here)
These gourmet sliders are sure to leave you stuffed--one of them even has scrambled eggs on top! 
Best Restaurant: Seabirds Kitchen (2930 Bristol Street, Costa Mesa)
This new brick and mortar location replaces the Seabirds vegan and vegetarian food truck, and while it still has all the old specialties like beer battered avocado tacos along one the menu, there's plenty of new additions too. 
Best Weeknight Bar: Mesa (725 Baker St., Costa Mesa)
This hip hotspot offers delicious drinks, a cozy ambiance... and praiseworthy bathrooms! No really, they're awesome.
Best Party Spot: The Crosby (400 N. Broadway, Santa Ana)
The restaurant turns into a late-night entertainment space where with tunes from every genre blasting. Are you ready to dance?
Best Place To See A Band: 
(3503 South Harbor Boulevard, Santa Ana)
It may get cramped, but this concert space has great acoustics for when your favorite band comes to town. 
Best Destination For An Arty-Afternoon: The ARTery (2930 Bristol Street, Costa Mesa)
Locals flock to these steel shipping containers turned art space to support up-and-coming artists. 
Best Movie Theater: 
(5635 E. La Palma Ave. Anaheim)
Ticket prices are low already, but get even better on Mondays and Tuesdays when a prime seat for your favorite flick costs only five dollars!
Best Scenic Spot: Corona Del Mar
Not only is this beach a great place to relax, but Arrested Development was also set here. Now where's that banana stand...
Best Boutique: Love and Laundry Boutique (178 Wells Place, Costa Mesa)
Located inside a '70s-era house, they've got the boho-chic vibe on lock. 
Best Vintage Store: American Vintage (210 N Harbor Blvd, Fullerton)
This store is so big you may get lost in the '50s dresses and '90s combat boots, not that that's a bad thing.
Best Record Store: Left Of The Dial Records (320 French Street, Santa Ana)
From punk to shoegaze and indie rock, this shop has all the obscure records you could ask for. 
Best Book Store: Laguna Beach Books (The Old Pottery Place 1200 South Coast Highway, Laguna Beach)
They have books for all-ages, perfect for gift-giving. 
Best Store To Fill Your Apartment: Oh, Hello Friend (122 N. Harbor Blvd, Suite 103,  Fullerton)
A hub for vintage and rustic décor that even offers craft workshops so you can make your own decorations too.  
Best Spot No One Knows About (Yet): Unit B Studio (2040 S. Yale St. Unit B, Santa Ana)
A DIY venue set on supporting the underground music, skate, and art scenes. 
If You Could Only Go To One Place In My City, Visit:  Mission San Juan Capistrano  (26801 Ortega Highway, San Juan Capistrano)
Home to the oldest building in use in California, this 200 year-old mission is now a museum.