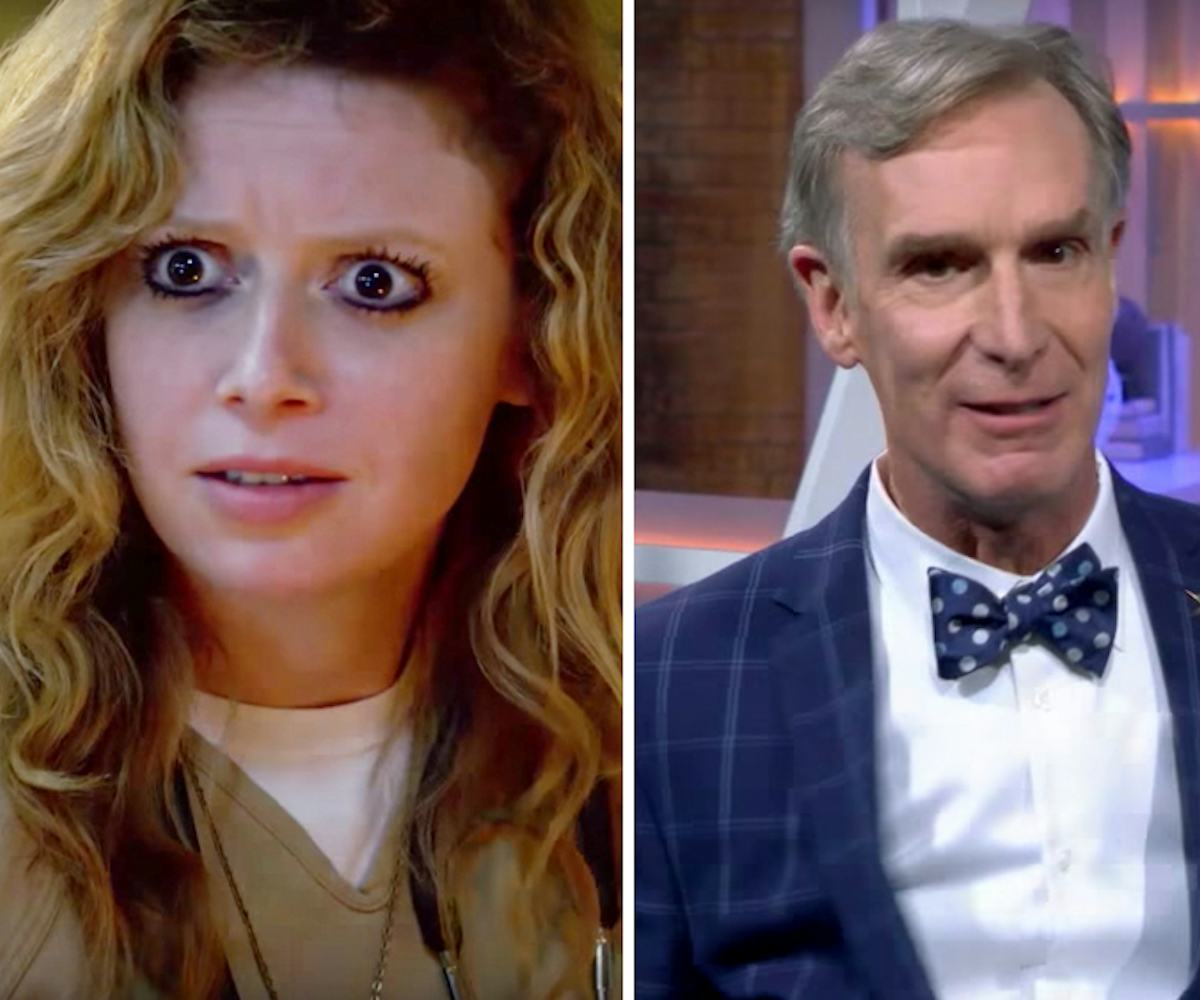 Photo courtesy of Netflix
Netflix Drops New 'OITNB' And Bill Nye Trailers In One Day
Bill Nye is the new black
Netflix has no chill. The streaming platform took over New York City today to announce a wide-array of premiere dates and new content and drop a few fresh trailers for its most anticipated and beloved series, namely Orange is the New Black.
Things at Litchfield will, according to our first look, never be the same. The ladies are still locked up, but now they're loaded. Blink, and you'll miss Dascha Polanco's Daya wielding a pistol in the camera's face before five hatch marks fill the screen. Expect that and lots of mean mugging when OitNB returns for its fifth season on June 9.
Netflix wasn't finished, though. Bill Nye, everyone's favorite Science Guy, is returning to the small screen with Bill Nye Saves The World. Each episode will tackle big topics like sex, global warming, alternative facts (kidding, maybe!), and definitely alternative medicine. Karlie Kloss will guest star, too, which is pretty neat considering she, like many of her generation, grew up watching Nye in science class that now, after the mind-boggling appointment of Besty DeVos as the United States Secretary of Education, will likely come under scrutiny because science, #GlobalWarming, and evolution. It could not be a more perfect time for Nye to save the world. The show hits Netflix April 21.