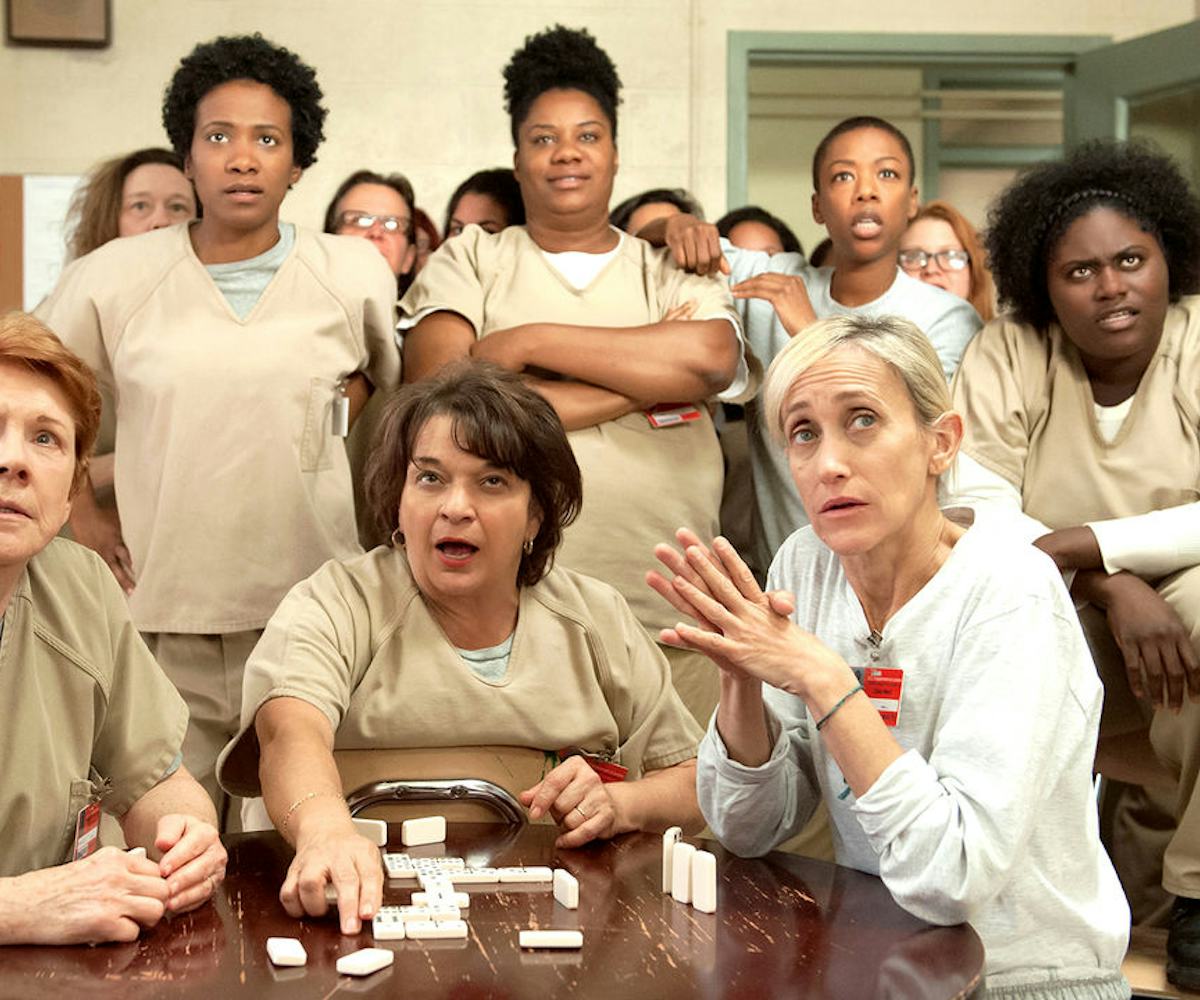 Photo Courtesy Of Netflix.
Details About The New Season Of 'Orange Is The New Black' Have Emerged
It's been six months since the fourth season of Orange Is the New Black came to an abrupt halt. It's also taken us that long to recover from (spoiler) Poussey's tragic death. We have some time to go until the fifth season drops on Netflix, but judging from new information from Danielle Brooks, we should start mentally preparing ourselves now.
As a reminder, the show left off with a chilling cliffhanger, where we see the inmates turning on the COs. In an interview with E! during last night's SAG Awards, Brooks told the outlet about some things we can expect. "Season 5 is done over the course of three days: You will watch 13 episodes, and find out what happens in the course of three days," she says. "So, it will be very detailed, very intense, and you better get ready."
She goes on to add that, though she doesn't know exactly when it's coming out—some time in the summer, rumor has it June 2017—viewers should "get your popcorn, your tissues, everything ready."
You heard the woman.