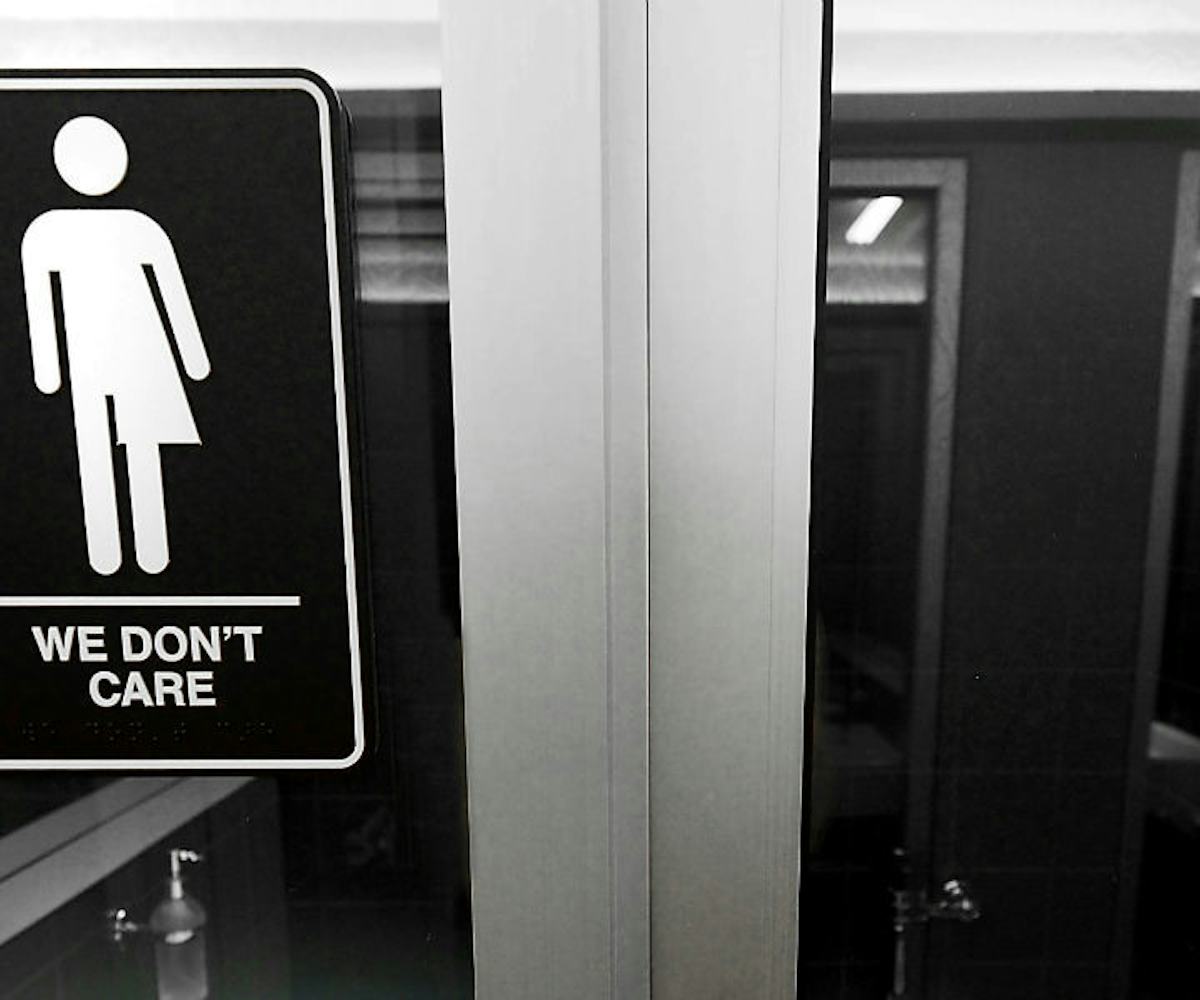 Photo by Sara D. Davis/Getty Images.
Oregon Judge Rules In Favor Of Trans Students On School Bathroom Case
They now have the right to use bathroom of choice
In feel-good news of the day, a federal judge in Oregon has ruled in favor of transgender students using the bathroom that matches the gender they identify with.
The case goes back to 2015 when trans student Elliot Yoder, who identifies as male, asked to use the men's facilities. The school put in a policy that allowed him to do so, which some parents and members of the community sought to undo. According to The New York Times, Judge Marco A. Hernández said that forcing trans students to use restrooms that correspond with the gender they were assigned at birth would violate civil rights law. He dismissed claims from students and parents who claim to have faced "embarrassment, humiliation, anxiety, intimidation, fear, apprehension, and stress produced by using the restroom with students of the opposite sex." That's, like, a whole lot of adjectives.
Hernández, in turn, wrote: "Forcing transgender students to use facilities inconsistent with their gender identity would undoubtedly harm those students and prevent them from equally accessing educational opportunities and resources."
This ruling comes while North Carolina's transphobic bathroom bill is in litigation. We don't get a lot of positive news nowadays, so excuse us while we revel in this for a bit.