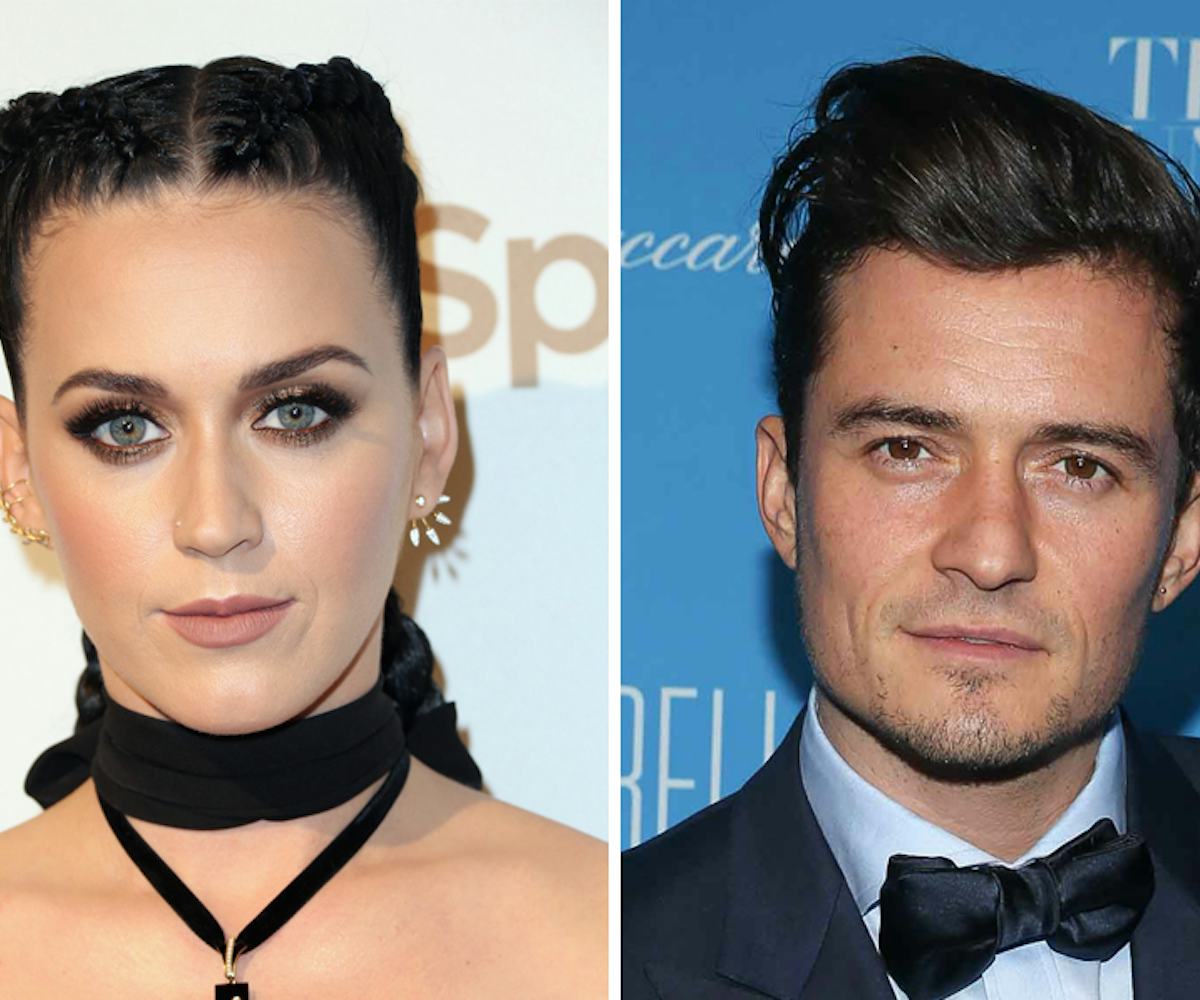 Photos by Frederick M. Brown + Rob Kim/Getty Images
Orlando Bloom And Katy Perry Heat Up Their Romance In Hawaii
the couple were spotted on a not-so-private getaway
The less we see of Orlando Bloom and Katy Perry, the more we want to talk about them. The actor and pop star have been doing a pretty good job of staying out of the public eye, but everyone is on to them and whatever it is they got going on. Once they were caught flirting at the Golden Globes, it was only a matter of time before dating rumors began to sprout. Fast-forward to the Grammys, and they were all over each other. Katycats, be prepared to squeal a little because Entertainment Tonight has reported that over the past few days, the couple has been on a not-as-private-as-they-thought getaway in Hawaii.
Yes, there are photos. Yes, Bloom is shirtless and taking us back to his glorious Pirates of the Caribbean days. From the helicopter rides to holding hands on the island, they're definitely making the most of this trip. What could be more romantic than volcanoes, waterfalls, and fresh poke bowls?
"They looked very loved up and really into each other," a so-called insider told ET. "They were comfortable letting everyone see them as a couple—lots of PDA and hand-holding."
We don't blame Perry for showing off her new beau. I mean, it is Orlando Bloom after all.