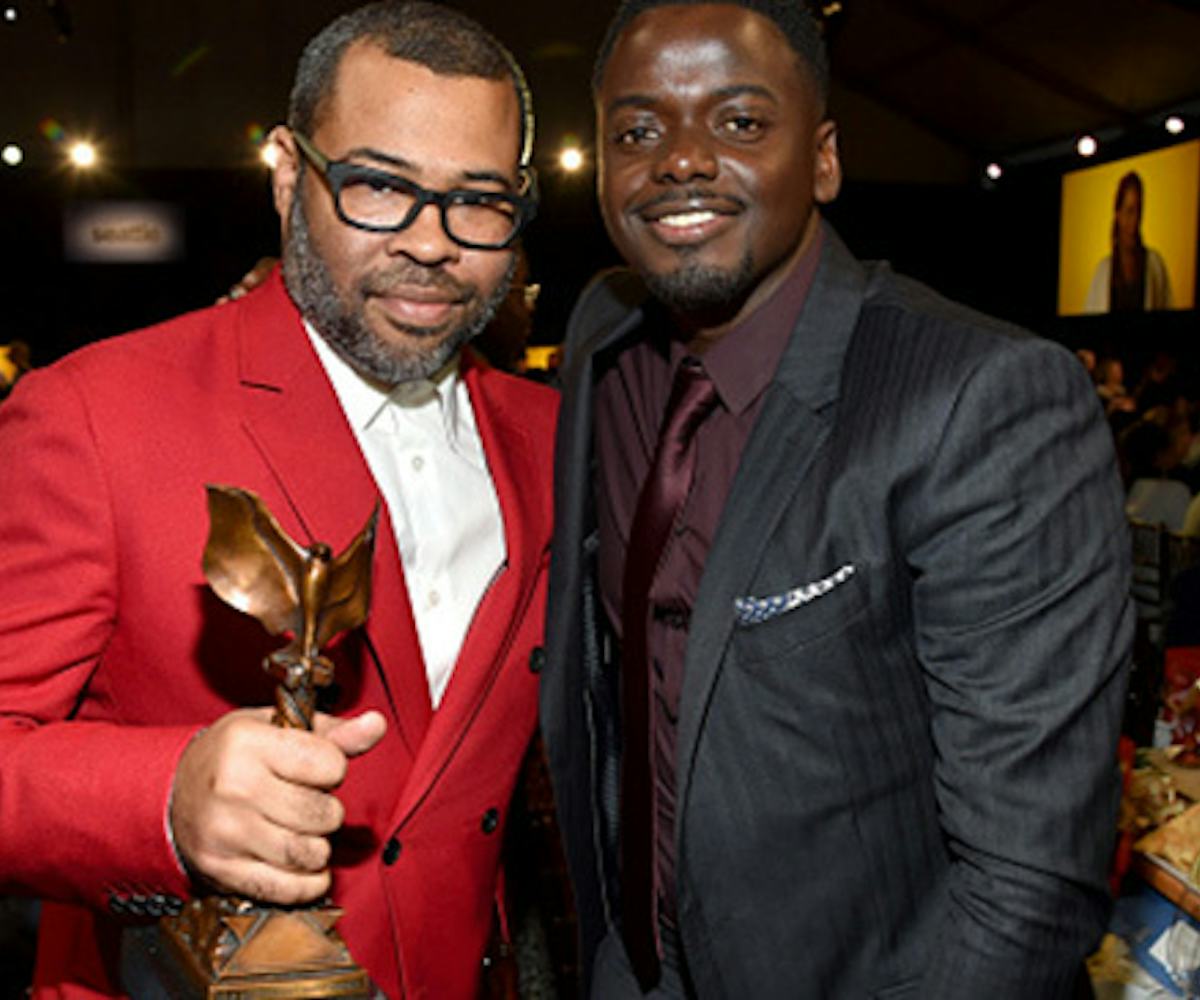 Photo by Kevin Mazur/Getty Images
Some Oscar Voters Are Dismissing 'Get Out' Before Even Seeing It
Following campaigns like #OscarsSoWhite—which called out a lack of diversity at the Academy Awards—the Academy of Motion Picture Arts and Sciences brought in a new crop of younger, less homogenous voters. However, they may not be enough to help Get Out win Best Picture, or any awards for that matter, because some older voters are still stuck in their ways. They're dismissing Jordan Peele's work, which just won Best Feature at the Spirit Awards, as "not an Oscar film" before even watching it. 
"I had multiple conversations with longtime Academy members who were like, 'That was not an Oscar film,'" one new Academy member told Vulture. "And I'm like, 'That's bullshit. Watch it.' Honestly, a few of them had not even seen it and they were saying it, so dispelling that kind of thing has been super important."
The young new voters say they're a big part of the reason Get Out received the amount of nominations that it did. The genre-defying film (it's equal parts horror/comedy/social commentary), which centers on the experience of being black in America, is nominated for Best Picture, Best Director, Best Screenplay, and Best Actor. 
A lot of people view some Academy members' dismissal of Get Out as a blatant example of why the film is so important. White people have long dismissed the experience of black Americans, looking down on black culture while continuing to exploit and profit from it. 
"I think Get Out is a movie that we wouldn't have necessarily thought of as an Academy movie two years ago," another new voter told Vulture. "It doesn't really fall into any of the boxes that we think these movies do. It came out in February, and that's almost never worked for Academy … it actually is provocative. It questions everything. It's brilliant."
After watching Get Out get snubbed at the Golden Globes, it's hard to believe the film will get its due at the Oscars. But if last year's Moonlight/La La Land mix-up taught us anything, it's that we really can't predict what will go down at these things. 
Hopefully, the influence of the new voters will overpower the Academy's outdated idea of what an "Oscar film" really is.