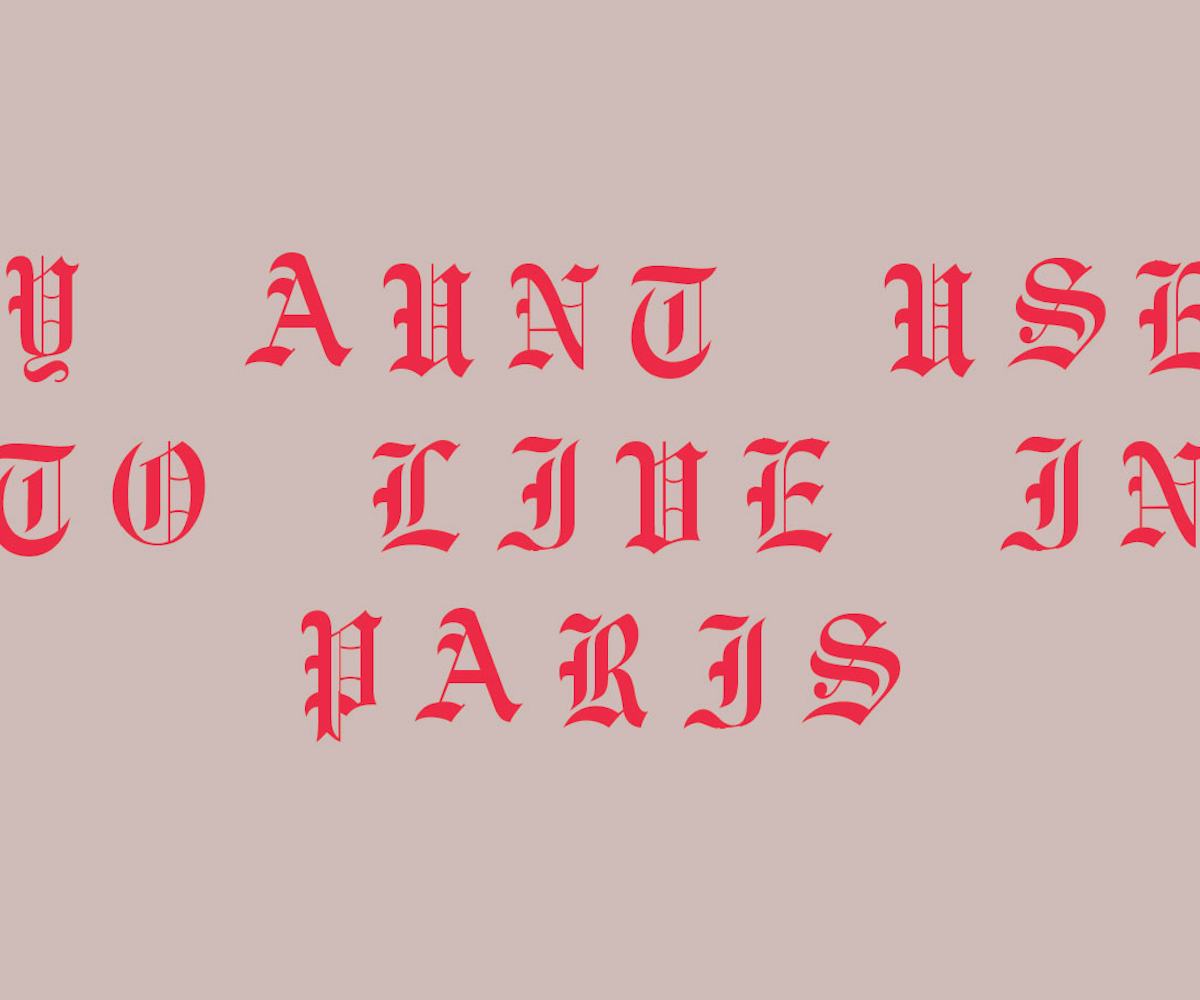 Illustrated by Liz Riccardi
If This Year's Oscar Nominees Were Saint Pablo Merch
You get a slogan! You get a slogan! You get a slogan!
Kanye West's Saint Pablo merch is a phenomenon. It kicked off a year of pop-up shops and spawned a renaissance of tour and artist merchandise, with everyone from Drake orchestrating similar stunts to Justin Bieber selling some of his product at Forever 21. If Yeezy was playing at your music festival, he was unveiling site-specific iterations of his now iconic I Feel Like Pablo merchandise that would pull crowds larger than most opening acts ever do. (I waited in line for nearly an hour just to get my hands on a hoodie.) Pablo merch wasn't just expensive Gildan apparel, it was a status symbol and due to the limited amount, a cult item.
The markings of real Pablo merch are simple: random, punctuation-free lyrics from Ye's Life of Pablo album printed in gothic lettering on either neutral (hunter green, khaki, white, black) basics or bright construction worker-hued basics (neon orange and green). A fun plus: the kerning of the lyrics is bizarre enough to strain your eyes but still legible once you realize what they spell out. Pablo merch is unforgettable.
The nine best picture nominees at the Oscars this year are successful in their own right, but a little Pablo can go a long way. So we imagined how they'd look if Kanye West were to put them through the Pablo ringer because if there's anyone who can get the people talking about a movie, it's Kanye West.
PS: We recommend going full screen to truly take in the Pablofied best picture nominees fictional merch.
Moonlight
"Who is you, Chiron?"
Lion
"I had another family: a mother, a brother. I can still see their faces."
Arrival
"I am human."
Fences
"Some people build fences to keep people out and other people build fences to keep people in."
La La Land
"My aunt used to live in Paris."
Hell or High Water
"This is Mr. Pibb. I asked for a Dr. Pepper. Only assholes drink Mr. Pibb."
Manchester by the Sea
"I got two girlfriends and I'm in a band."
Hacksaw Ridge
"Have you ever roped a goat, Hollywood? Have you ever looked into a goat's eyes?"
Hidden Figures
"It's not because we wear skirts. It's because we wear glasses."