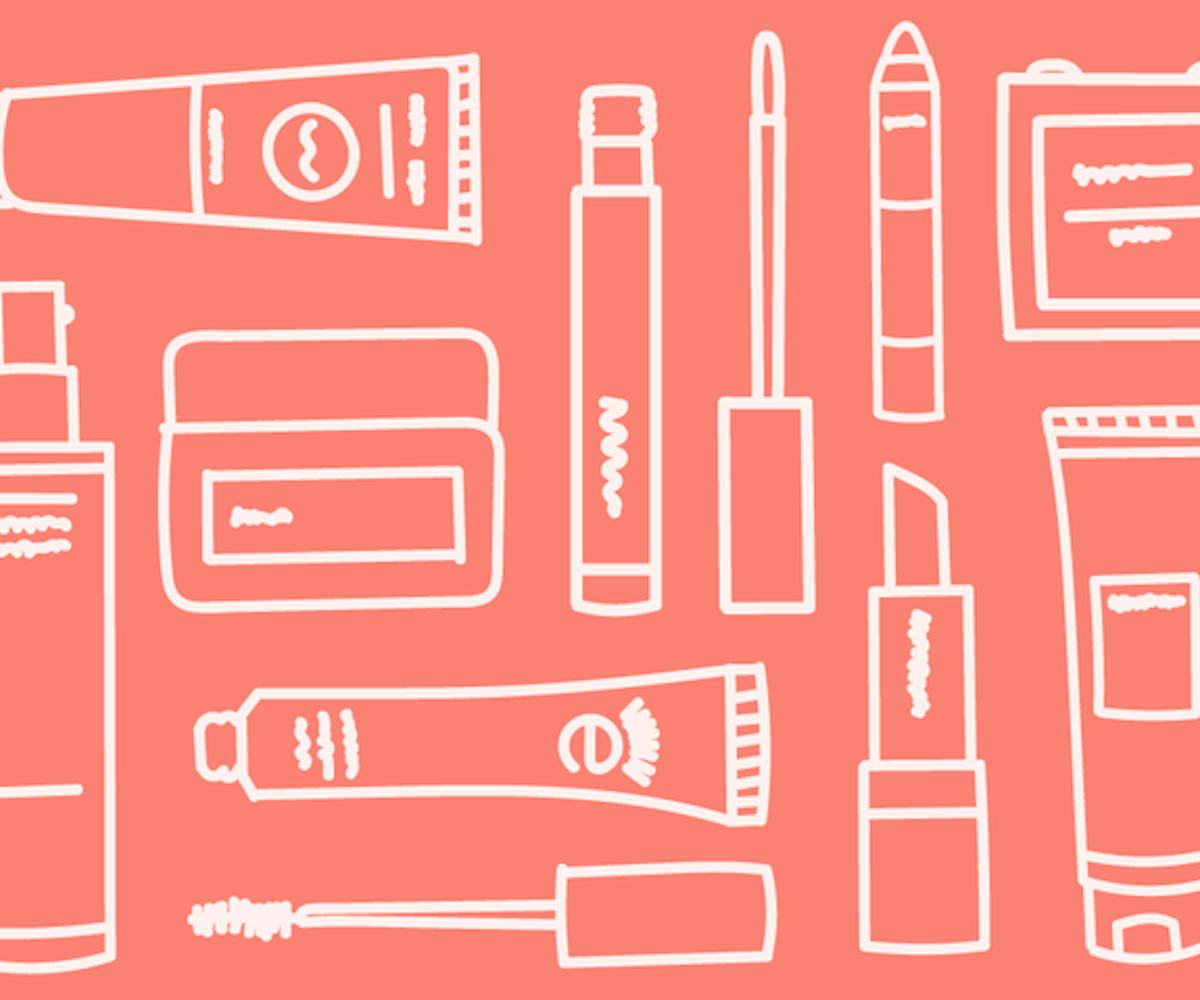 Our Favorite Overseas Beauty Labels You Can Buy In The U.S.
You need to try them all now
We've watched in recent years as several beloved overseas brands have traveled to the U.S. and put new life into our makeup, skin-, and body care routines. And now that we've had a while to really try out many of them, here are our favorites Peep the slideshow below to discover the beauty labels we're most grateful to have in the U.S.
Huxley (South Korea)
At Huxley, it's all about the ingredients. Named after Aldous Huxley, author of A Brave New World, the brand embodies the struggle and strength that its star ingredient, prickly pear cactus seed oil, endures in its natural environment. Applying this concept to city skin in polluted environments, Huxley has developed a range of raved-about skin care so that you, too, can go forth and glow.
Huxley, Glow Awakening Cream, $48, available at Glow Recipe.
Too Cool For School (South Korea)
My initial reaction to Too Cool For School upon discovering it five years ago was actually utter dismay—back then, the line was not available in the U.S. I couldn't bear to see another K-beauty blog review the Dinoplatz Lost Identity Lip Crayon without the chance to try one for myself. Now a proud owner, I can tell you that those years were absolutely worth the wait for the brand that bridges artwork and beauty to create items that are just as fun to use as they are to look at.
Too Cool For School, Dinoplatz Lost Identity Lip Crayon, $18, available at Nordstrom.
Evo (Australia)
With the motto of "saving ordinary humans from themselves," Evo is on a mission to improve your hair care routine with a line that pairs salon-quality formulas and innovative products with sassy packaging. No hair left behind.
Evo, Haze Styling Powder, $32, available at Evo.
Eyeko (United Kingdom)
Originators of the squeeze-tube mascara, Eyeko has set the bar internationally for what mascara should be. Thoughtful products that consider the user include the popular Black Magic Mascara and Lash Alert Mascara, which is infused with caffeine for extra perkiness.
Eyeko, Lash Alert! Mascara, $26, available at Birchbox.
Korres (Greece)
With roots in a Greek homeopathic pharmacy, Korres is the stick-to-the-good-stuff beauty and body line that's "powered by nature and perfected by science." Husband and wife duo, George and Lena Korres, founded the label in 1996 after having studied pharmacology and chemical engineering, respectively, and went on to build an empire that happens to be responsible for my personal favorite body butter ever, Japanese Rose.
Korres, Japanese Rose Body Butter, $31, available at Korres.
Frank Body (Australia)
Frank isn't your typical beauty line—Frank is funny. And, who doesn't love some good, down-under spunk (in the form of a bagged coffee scrub)? But sass only goes so far, and I was skeptical of the line's Body Balm, worried that the oil-dominated formula would continue to be greasy after application, refusing to surrender and sink into my pores. However, the Balm quickly disappeared into my skin, leaving simple smoothness behind, as well as personal adoration for the Instagram-famous brand.
Frank Body, Coconut Body Balm, $25, available at Frank Body.
TONYMOLY (South Korea)
Can you really talk about K-Beauty without talking about TONYMOLY? One of Korea's most popular beauty labels captured the hearts and pores of America with its unbearably cute collaborations and products that revolutionized our skin-care routines. It's commitment to beauty and skin, as well as whimsy, have made it as much a staple abroad as it is at home.
Tonymoly, Tonymoly x O!Oi Eyetone Single Shadow in Grapefruit, $8, available at TONYMOLY.
Christophe Robin (France)
The French brand is the BFF (Best Follicular Friend) of people in the know all over the world, thanks to products dedicated to making hair just as happy as the user, with non-dominating fragrances and light, easy finishes.
Christophe Robin, Purifying Hair Finish Lotion with Sage Vinegar, $40, available at Christophe Robin.
& Other Stories Beauty (Sweden)
A fast-fashion clothing label that brings as much quality, coolness, and attention to detail to its beauty branch as it does its apparel is to be appreciated. & Other Stories Beauty shows just as much range, too, thanks to its 38-shade lipstick range and a Butter Bronze that lives up to its name. Although Swedish in origin, the brand's beauty line shows signs of Parisian influence in its stylish simplicity and is even set to launch a Paris Atelier collection this month.
& Other Stories Beauty, Amber Gold Butter Bronze, $25, available at & Other Stories.
Paul and Joe Beauté (France)
Cats and makeup. Makeup and cats. Either way you pair those two things, it's bound to be a whole ton of awesome. Welcome to Paul and Joe Beaute, the beauty branch of popular Parisian atelier Paul and Joe. With its cat head lipsticks, themed seasonal launches, and beautifully illustrated packaging, Paul and Joe Beauté is a work of art as much as it is a product line.
Paul and Joe Beauté, Limited Edition Lipstick, $58 for entire collection, available 11/2017 at b-glowing.