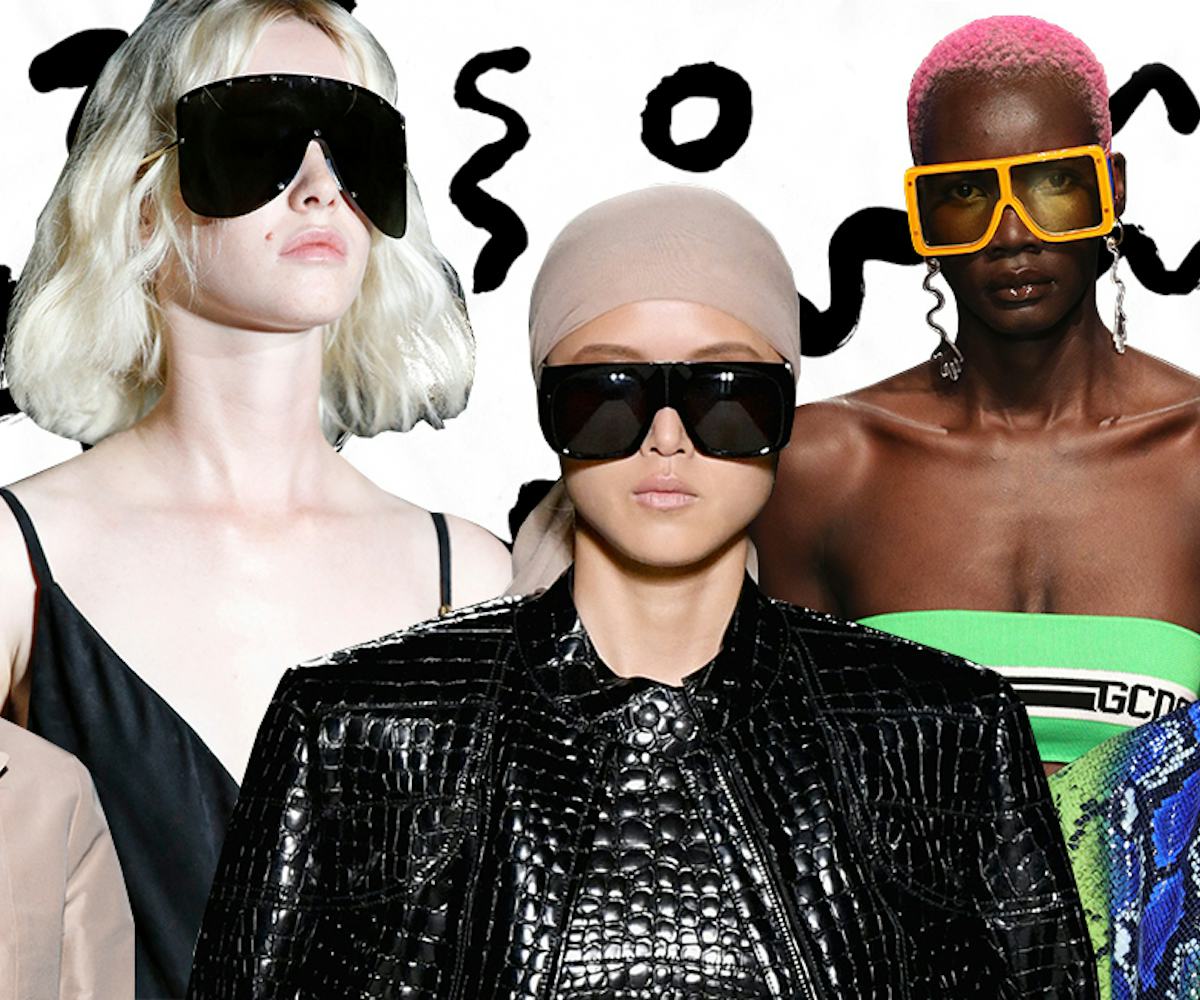 Photos by Pascal Le Segretain, Slaven Vlasic, Andreas Rentz
Get Ready To Say Goodbye To Those Tiny Sunglasses
Big sunnies are back, baby
There are two types of people in this world: those that trendy, ridiculously tiny sunglasses look, well, ridiculous on, and a very small portion of the population that can actually pull them off. Since they don't work for the vast majority of the planet, I'd like to take a moment to tell you all some very relieving news: Come next spring, big sunnies are back, and tiny frames will fade back into oblivion until they inevitably resurface in another decade or so. So, small sunglasses-haters, get excited!
At NYFW shows, we saw a number of brands showcase some pretty gargantuan sunnies. And throughout the rest of Fashion Month, we've been seeing even more. Fashion often goes from one extreme to the next, though, so are we really surprised?
The days of squinting at the sun while trying to see everything through very tiny lenses are soon-to-be-over. By the time the weather starts to warm back up, we'll be shopping for protective eyewear that actually protects our eyes from the sun—what a concept!
Check out our favorite ridiculously oversized sunnies to hit the Spring 2019 runways, below.
Post-Lasik shades at Tom Ford.
'70s chic sunnies at Kate Spade.
Two-toned circular shapes at Emporio Armani.
Geometric neon shades at GCDS.
Alien-like bedazzled cat eyes at Prada.
Full coverage at Christian Dior.
Even aviators are oversized this season, like these at Saint Laurent.