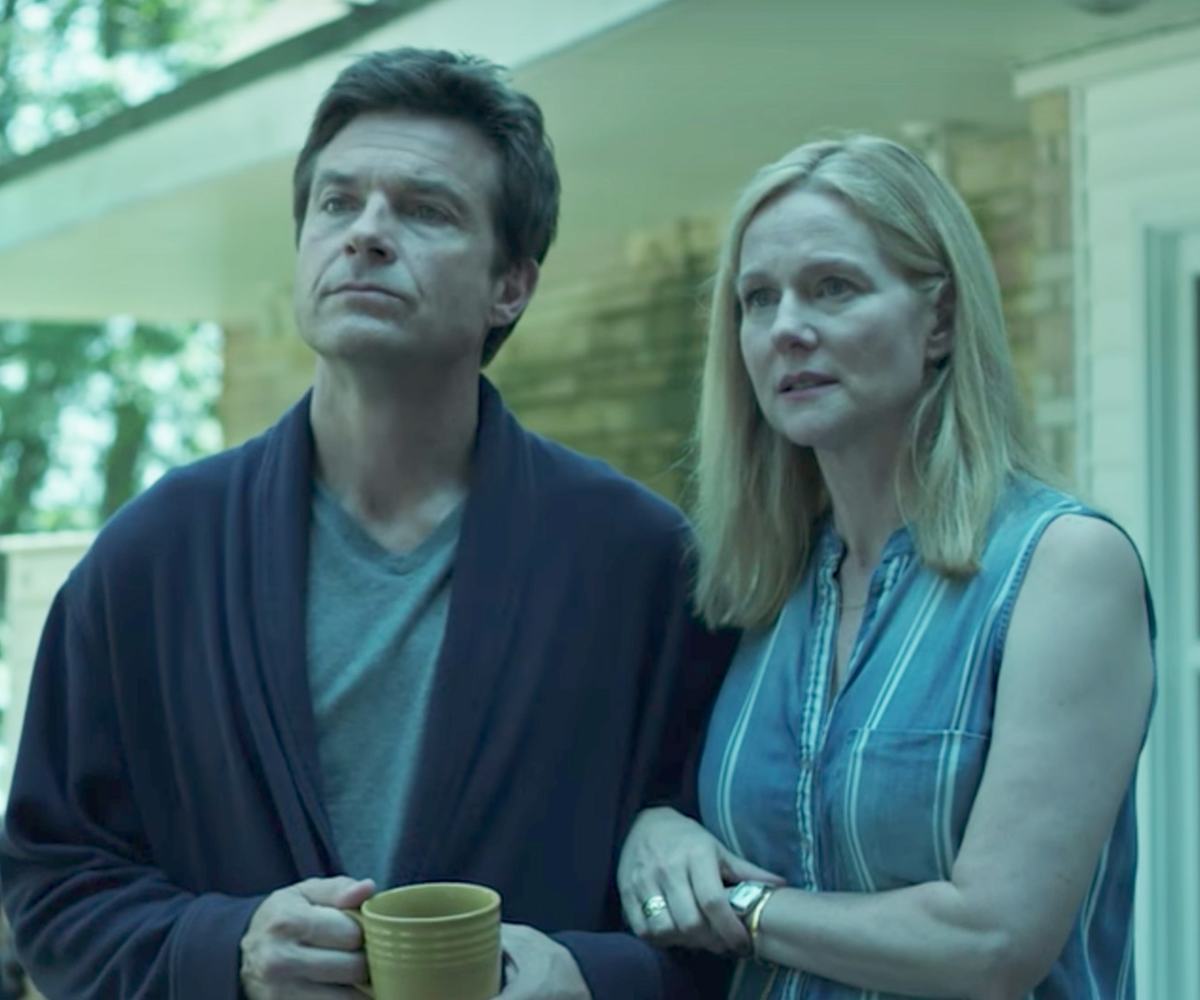 Photo via YouTube/Netflix
Jason Bateman Is A Wanted Money Laundering Financier In Netflix's Dark New Show 'Ozark'
It's Bateman like you've never seen him before
Jason's Bateman's latest character, Marty Byrde in Netflix's Ozark, is a far cry from Arrested Development's Michael Bluth. In the upcoming series, airing July 21, Bateman plays a financial advisor from Chicago who's been quietly laundering money for a Mexican drug cartel. After his partner is caught cheating the business, he's forced to uproot his family and move to the remote Ozarks.
Byrde takes his kids and his wife Wendy, played by Laura Linney, along with him. Once there, he clashes with a local drug dealer, whose business he's interrupted, and a gang led by a 19-year-old girl, all while evading a determined FBI agent. He's got to complete the money laundering in order to save his family. All of them struggle to adjust to the new way of life in the Ozarks.  
"Money, that which separates the haves from the have nots," Bateman's character says in the clip, as we watch him and his family defend themselves against vengeful drug lords. "Patience, frugality, sacrifice, deciding to invest in your family's future, and taking responsibility for the consequences of those actions. Money is, at its essence, that measure of a man's choices." 
Watch the full trailer below.