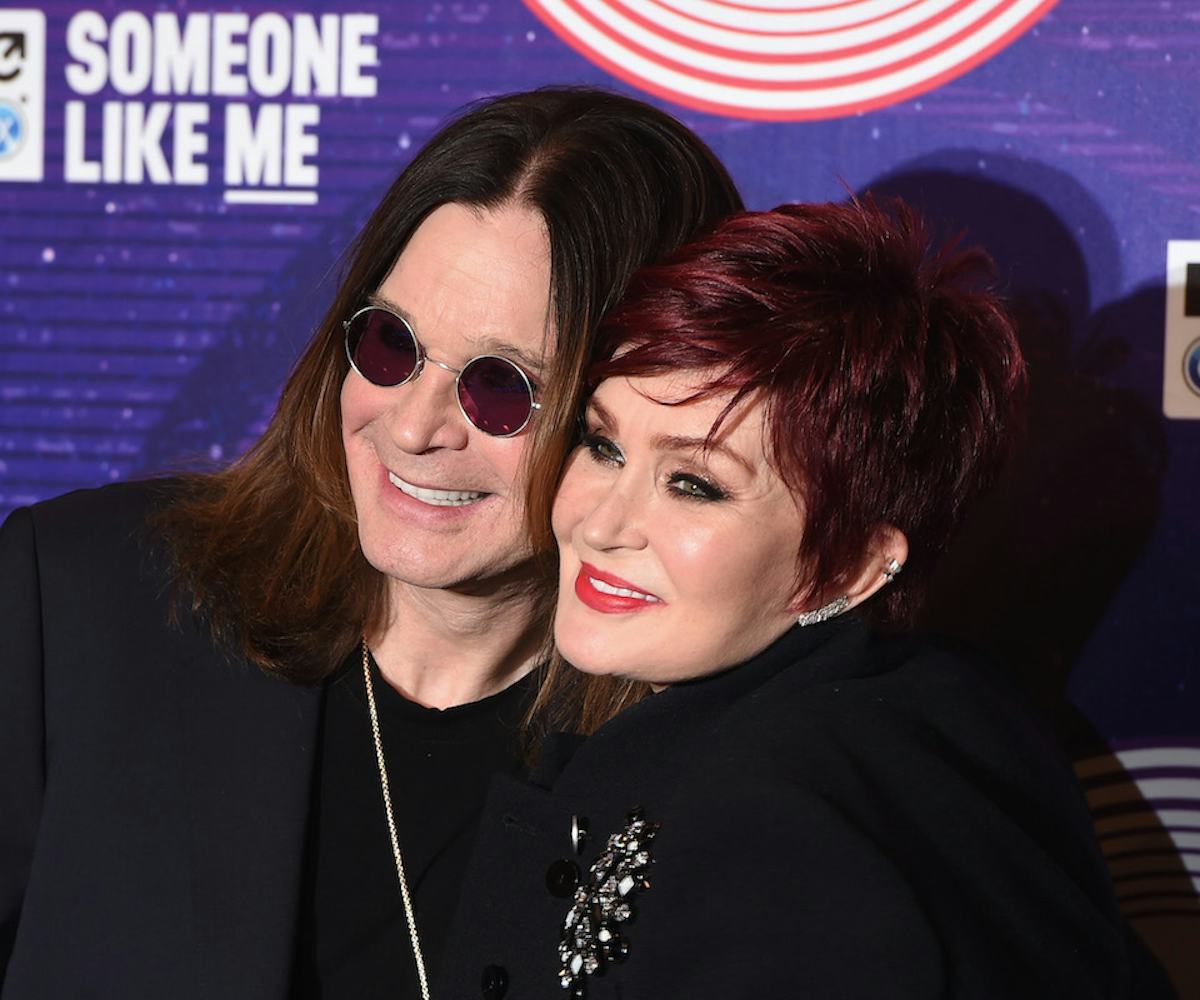 Photo Ian Gavan/Getty Images
Ozzy And Sharon Osbourne Split After 33 Years 
News and entertainment outlets are now saying that after 33 years of marriage, rock legend Ozzy Osbourne and his wife, The Talk host Sharon Osbourne, have split. Divorce papers have not been filed as of yet, but it is being reported that Ozzy is no longer living in the family home after engaging in an affair with a woman 22 years his junior. 
It's an understatement to say that this couple, who married in 1982, has survived many storms and skirmishes. As not only his wife but also his manager, Sharon has been at Ozzy's side through his years of addition, rehab, and relapses. For his part, Ozzy has stood by Sharon through her cancer scares. Together, they've soldiered on through his various affairs, the tumult of fame, and, as their reality show The Osbournes revealed, dozens of dogs crapping all over their beautiful home. Of course, the pair's greatest achievement has been raising three children together—Aimee, Kelly, and Jack.
Nothing has been confirmed by either party, but the divorce news does come after years of rumors that the two were on the outs. That said, it's hard not hope that these reports are false. The two are, after all, are reality television's first great couple—a mother and father that many Millennials grew up watching. We will, of course, update you with any new information.
(Elle)