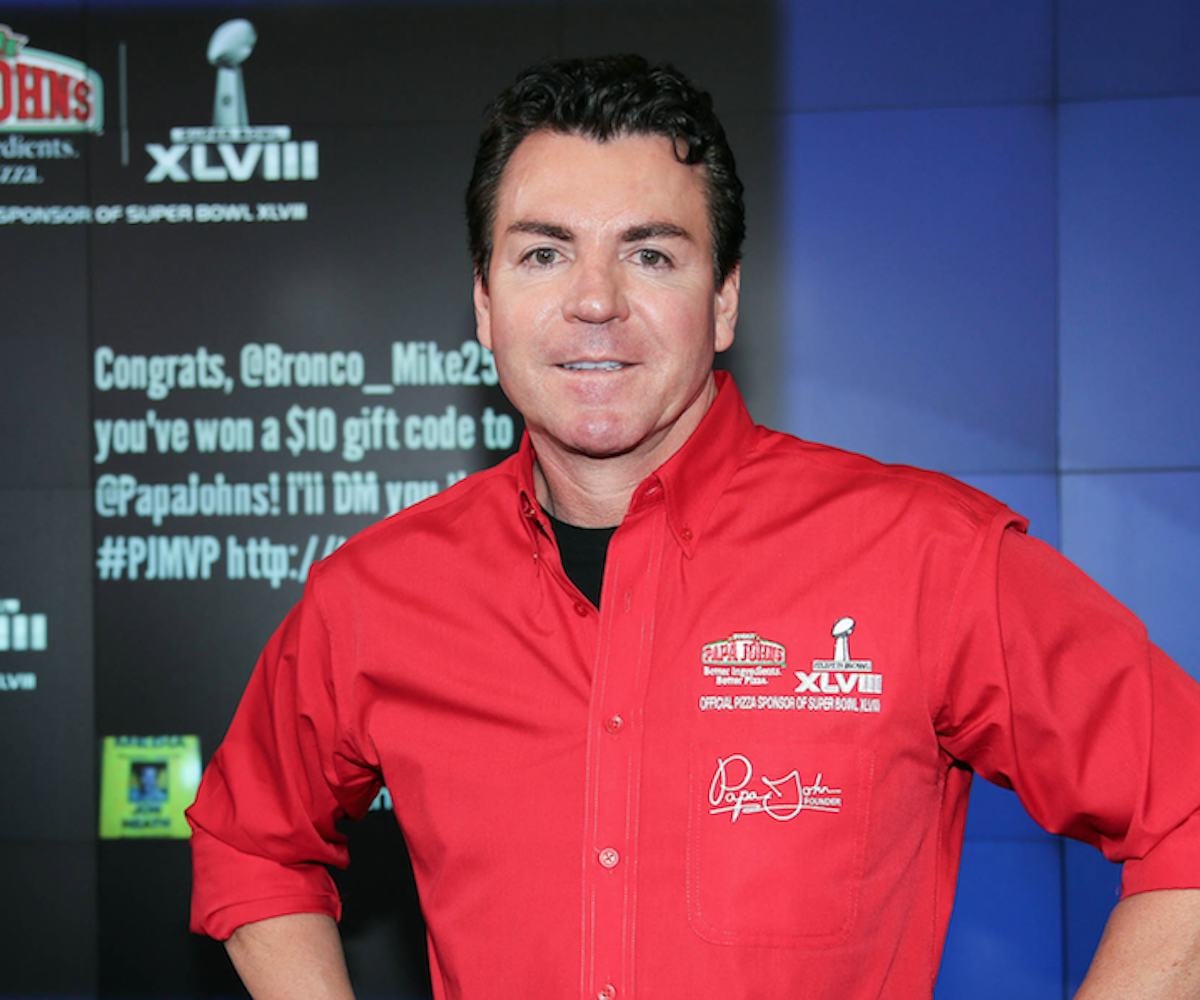 Photo by Rob Kim/ Getty Images.
Papa John's Founder Resigns After Making Racist Comment
John Schnatter apologized for using the N-word
Papa John's founder, John Schnatter, has resigned from his position as chairman of the board after admitting and apologizing for using the N-word during a conference call in May.
Allegations that Schnater used the racial slur first surfaced in an article on Forbes, which claimed that he said it while on a conference call with marketing agency Laundry Service, ironically, set up "in an effort to prevent future public-relations snafus." He later confirmed the news in a statement released by Papa John's: 
News reports attributing the use of inappropriate and hurtful language to me during a media training session regarding race are true. Regardless of the context, I apologize. Simply stated, racism has no place in our society.
During the call in question, Schnatter was asked how he would distance himself from racist groups online. He allegedly responded by "downplaying the significance of his NFL statement," (in which he suggested that national anthem protests caused a decline in Papa John's pizza sales), by insinuating that public backlash he faced was unfair because KFC's "Colonel Sanders called blacks n*****s." 
CNBC reports that the company will appoint a new chairman in the coming weeks and that Olivia Kirtley, the board's lead independent director, will act as chairman in the interim.