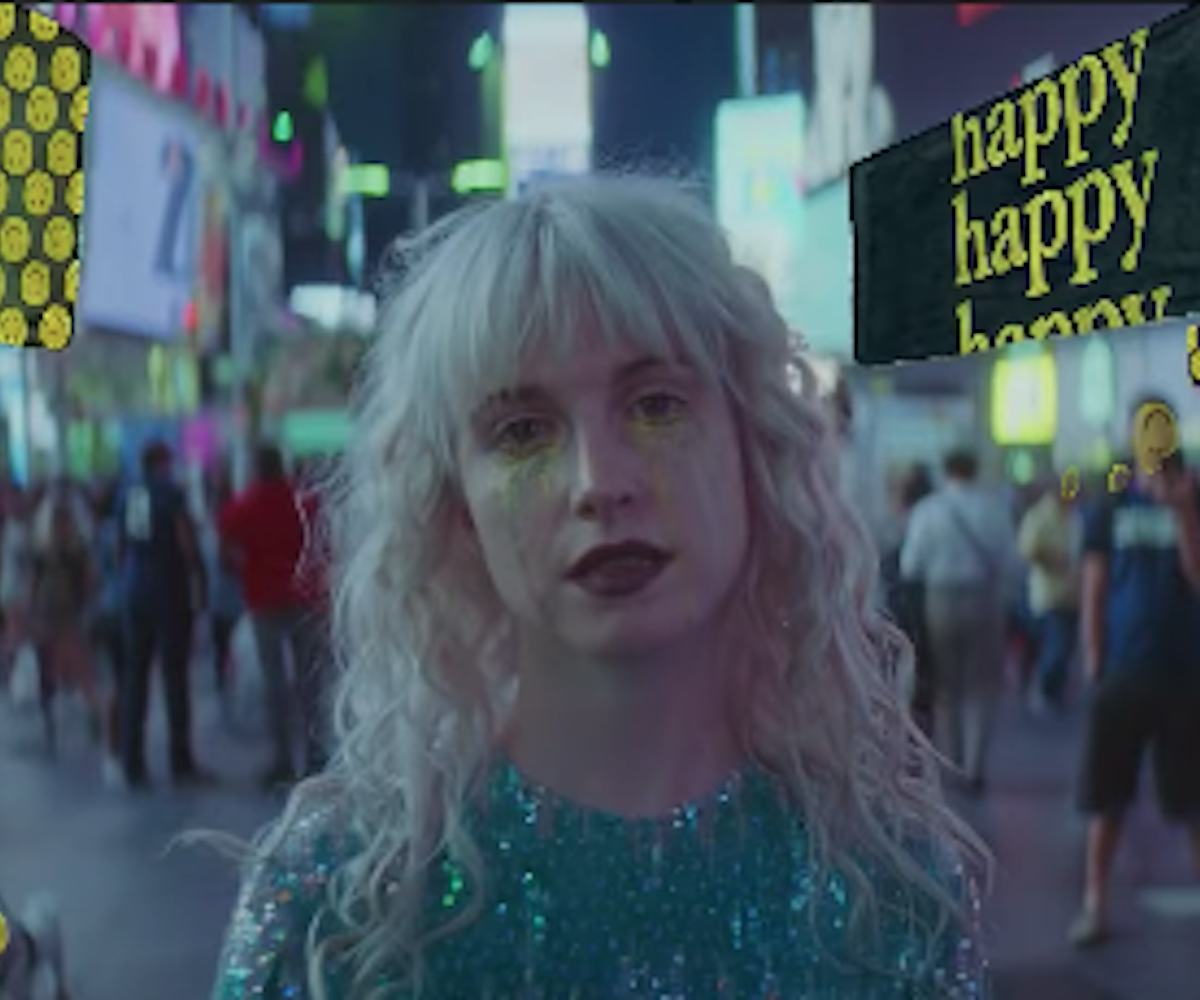 photo courtesy of Atlantic Records
Hayley Williams Unleashes Her Inner Sad Girl In Paramore's New Video
"Fake Happy" means exactly what you think it means
Everyone's favorite modern rock band, Paramore, is back at it with a video for their latest single, "Fake Happy." The song itself is fun and upbeat, but if you listen closely to the lyrics, it's pretty much calling us all out for hiding our not-so-positive emotions behind a smile. The companion video, shot on 35mm film and directed by bandmate Zac Farro, does the same.
The video shows a blonde (!) Hayley Williams traipsing around New York City, with her back to the camera, in the sparkliest jumpsuit we've ever seen. Every face in the video is masked by a drawn-on upside-down smiley face, the universal passive-aggressive emoji that expresses "fake happiness." Even billboards are disguised, making their positive messages seem like a hoax. From her movements, Williams looks happy—jumping around on side streets and playfully interacting with passersby—but when she finally faces us, we realize she's been crying the whole time. In the final shot, she covers up her mascara tears, throws on her own upside-down smiley face mask, and joins everyone else in their attempts to hide their true feelings.
"Fake Happy" is the third single off of Paramore's latest album, After Laughter, their first LP following a four-year hiatus. It's available on all streaming platforms, so you can blast it during your next crying session. Watch the video, below.