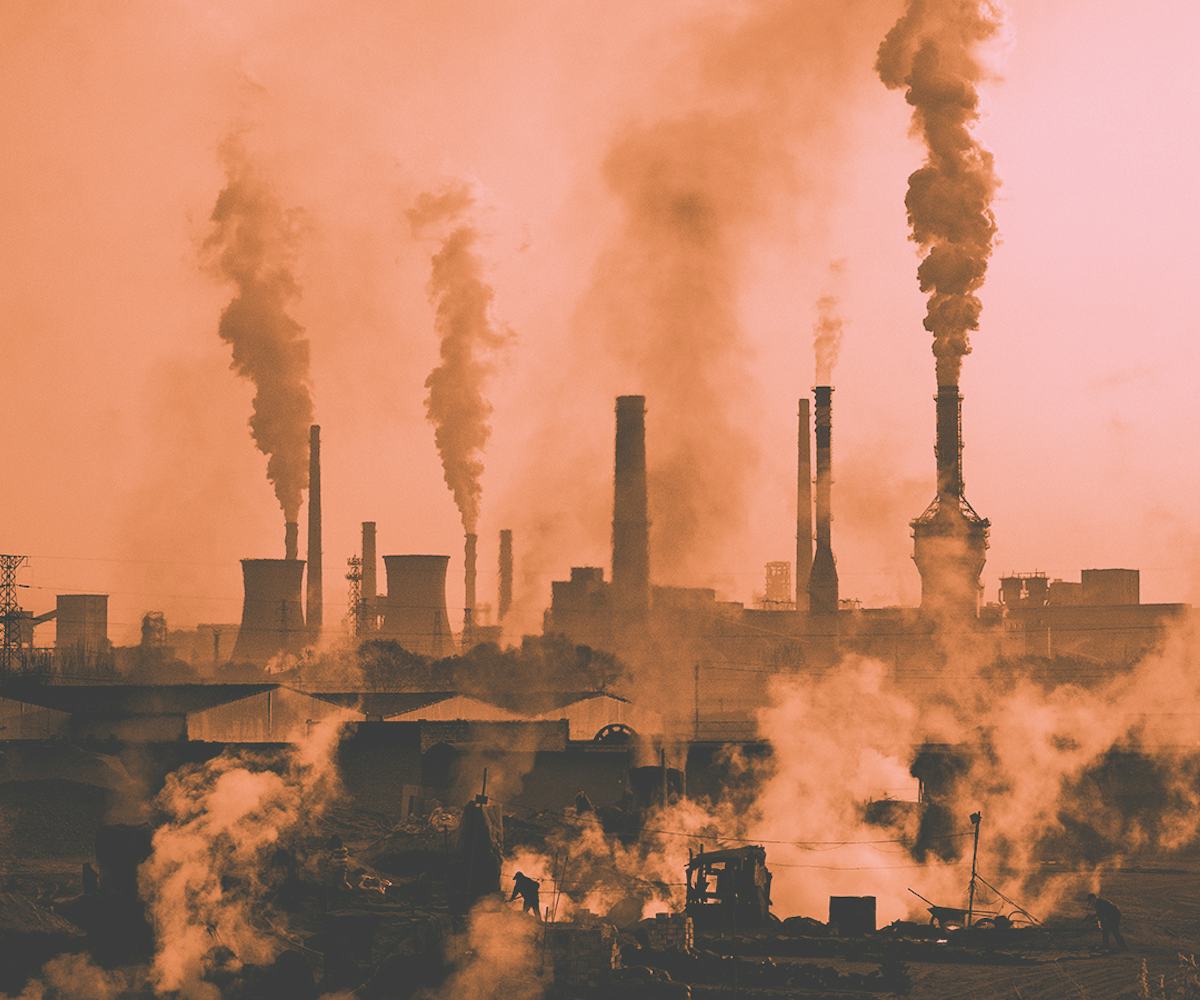 Photo by Kevin Frayer/Getty Images
Why It's So Dangerous For Donald Trump To Pull Out From Paris Climate Deal
The Paris Agreement was enacted as a means of uniting the world's nations in the fight against climate change and global warming. (After all, it is our collective fault that the earth is heating up at such an accelerated rate.) While there are few things that the entire world can agree upon, the severe and devastating impact of climate change seemed to be one of them. Only Syria and Nicaragua, of all the countries within the United Nations Framework Convention on Climate Change, have refused to participate in the accord. Now, Donald Trump wants to make the United States the third.
It's rumored that Trump will make his official announcement on withdrawing the United States from the accord today. This could spell disaster for America and the world at large. For one, it tells other countries that the United States, which comes in at number two in terms of producing the most nationwide greenhouse emissions, does not see global warming as a threat. This could potentially encourage other countries to drop out as well. Princeton professor of geosciences and international affairs Michael Oppenheimer spoke to The New York Times of a "ripple effect," from "other emerging economies that are just getting serious about climate change" following suit. This, he says, could bring the world closer to crossing the 3.6-degree temperature increase threshold the Paris Agreement was set up to avoid; crossing such a threshold means the effects of global warming become irreversible.
The U.S.'s decision to leave is yet another display of the economic nationalism espoused by Trump advisor Steve Bannon, who has also urged the new administration to renegotiate the North American Free Trade Agreement and pull out of the Trans-Pacific Partnership. Meanwhile, Trump's daughter Ivanka and Secretary of State Rex W. Tillerson are urging him to not withdraw because by doing so, America is giving up its ability to have a seat at all future global discussions on climate change, thus ceding any position of power the U.S. would have.
But withdrawing from the Paris Agreement falls in line with Trump's initial Make America Great Again mentality. He and coal-producing state officials believe leaving the negotiating table will boost the U.S. economy and help keep citizens employed. Ironically, since the world is making great strides toward a booming renewable energy economy, withdrawing from Paris "could potentially harm U.S. businesses who are trying to compete with businesses" in that field, Andrew Light, a senior fellow at the World Resources Institute, tells ABC News. 
At this point, we're not sure what the day will bring, but rumors are swirling that Trump is leaning toward withdrawal. This really makes us wonder whether or not Trump bothered to open that book on global warming Pope Francis gave him during his much-memed visit? Well, he probably didn't, since he doesn't read much. And besides, he's too busy distracting the media with embarrassing typos on Twitter while he could very well sign our planet into further disarray. "Covfefe" means stay woke, right?