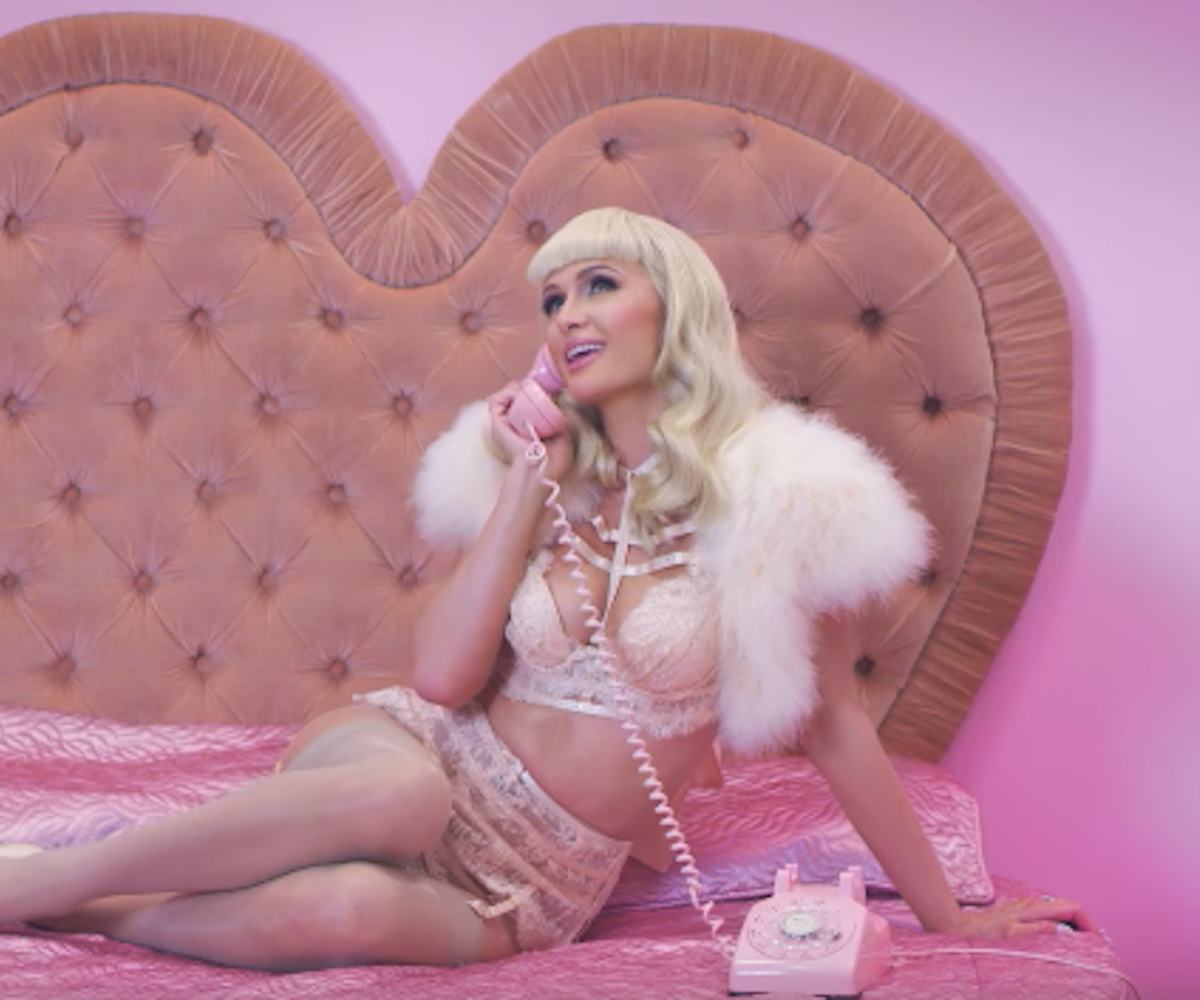 screenshot via youtube
Paris Hilton's New Song Is Here And It Gives "Stars Are Blind" A Run For Its Money
If you, like us, were waiting for Paris Hilton to release some new music, get ready because the socialite, DJ, and professional Kim Kardashian impersonator dropped a new romantic single and music video yesterday. The new track, titled "I Need You," is a sweet, '50s-inspired ode to her fiancé, actor Chris Zylka, who directed the video.
"With this song, I felt it was the perfect time to release it because not only is it Valentine's Day, but I got engaged and am about to get married," Hilton said in an interview with Cosmopolitan. "I'm at the next phase of my life and growing up. I'm just so happy and feel so blessed to have found my other half."
She cites that she drew inspiration from icons like Marilyn Monroe and Jessica Rabbit for the visual, and it shows. In it, she's seen in a variety old Hollywood-inspired lingerie sets, dresses, and hairstyles. The single is also much slower in comparison to her last (and sole) album, Paris, (and, to us, far more romantic than her smash hit "Stars Are Blind.") 
"I just wanted to make a song that people could listen to it, smile and make out to," she said of her new sound. Pucker up and give the single a listen, below.