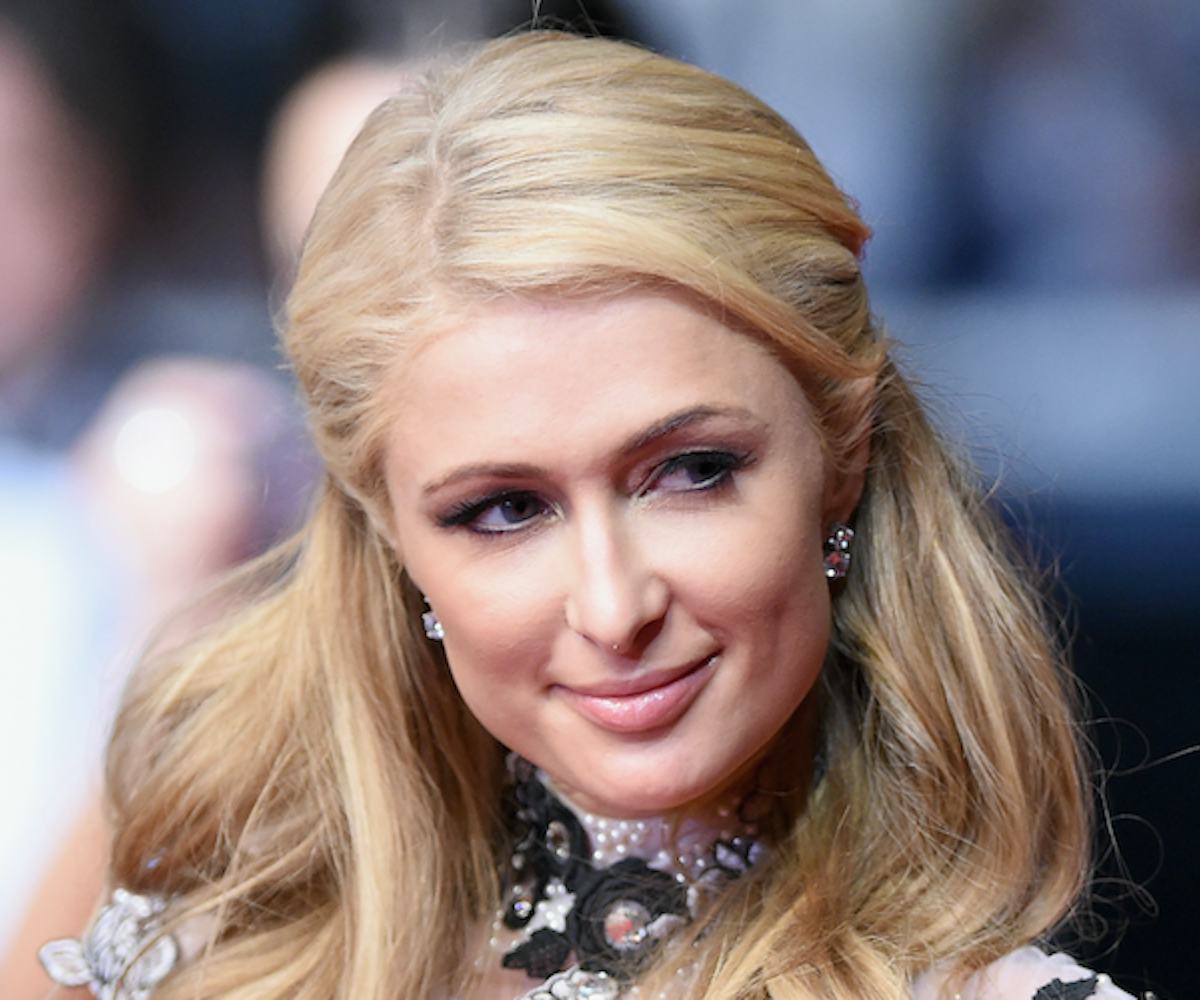 photo by Gareth Cattermole / getty images
Paris Hilton Says Her Leaked Sex Tape Was "Like Being Raped"
"I literally wanted to die at some points"
Paris Hilton is best known for being a successful musician, designer, heiress, reality TV star, and Kim Kardashian impersonator. She's also known for her sex tape with former boyfriend Rick Salomon. At the time of the tape's leaking in 2004, Hilton said that the tape made her feel "embarrassed and humiliated," and alleged that it had been filmed without her consent. Now, the socialite has opened about that time in her life in a more honest way, thanks to a new documentary.
Hilton is one of the subjects and stars of Bert Marcus' new film, The American Meme, which premiered at the Tribeca Film Festival this past Friday. The documentary, which explores the rise and fall of social media stars, chronicles a lot of Hilton's life—from her television beginnings on The Simple Life with Nicole Richie and the relationships she shares with her fans to her feelings about the sex tape leak.
"It was like being raped," Hilton said of the tape in the documentary, according to USA Today. "It felt like I'd lost part of my soul and been talked about in such cruel and mean ways. I literally wanted to die at some points. I was like, 'I just don't want to live,' because I thought everything was taken away from me. I didn't want to be known as that."
She said that she wanted to be part of the film to show sides of herself that people may not know about her. And despite the trauma she faced then, Hilton noted that she's very happy with her fiancé Chris Zylka and her career as a DJ. "I'm very excited for the next phase of my life and to start a family and find true happiness."
You can see a trailer for The American Meme, below.