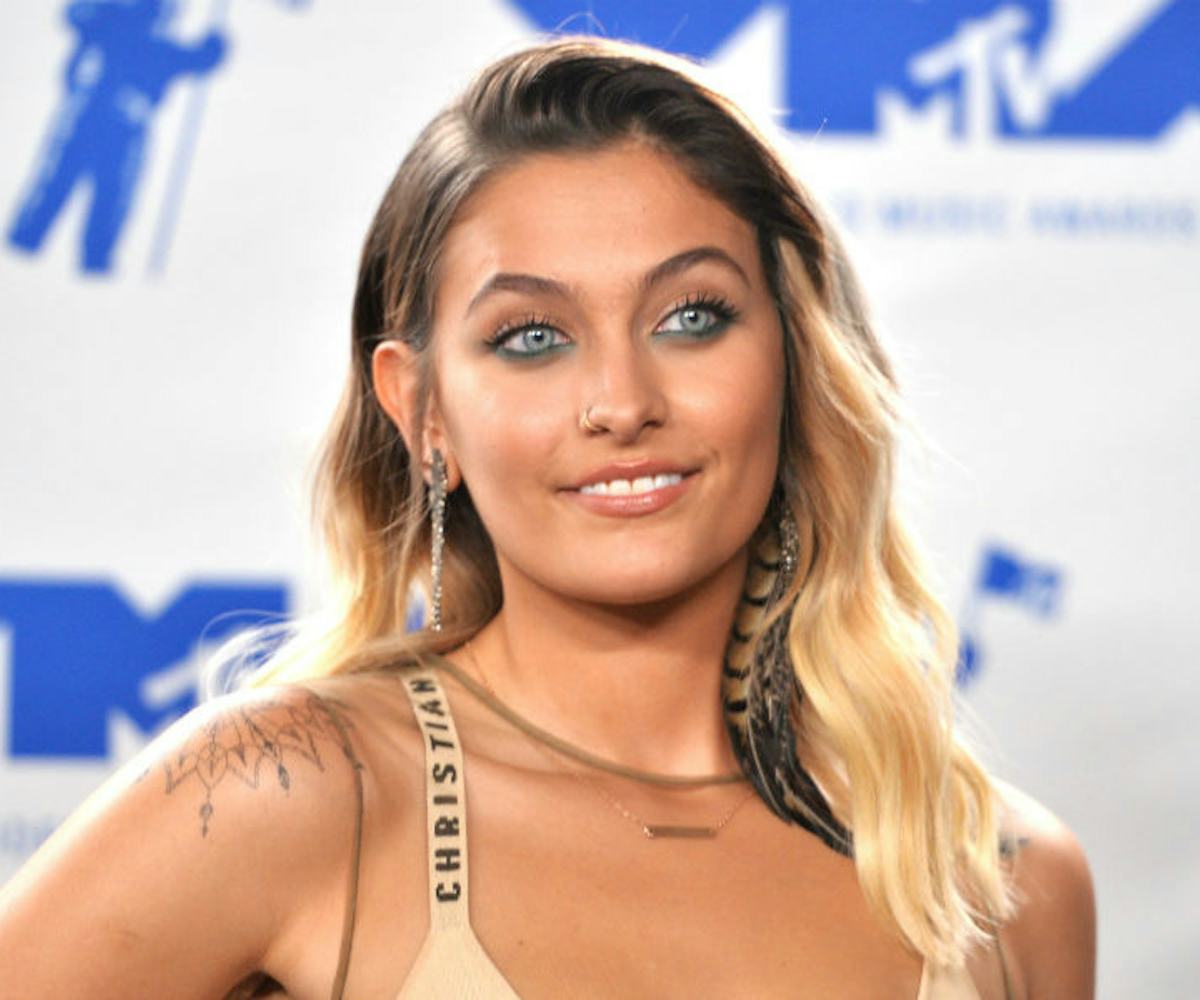 Photo by Alberto E. Rodriguez/Getty Images.
Paris Jackson Is Sick Of People Gossiping
"This shouldn't be a normal thing"
Paris Jackson led a fairly private life up until a couple of years ago. Today, she attends high-profile events, lands magazine covers and fashion campaigns, acts in films, and makes use of public stages afforded to her to speak out on important issues. That said, she is not here for the gossip that comes with being in the limelight.
In a series of now-deleted tweets, Jackson expressed that she's sick of people talking shit about celebrities "that didn't do anything wrong." She goes on to add, "If they're trying their best and they're not hurting anyone then mind your own goddamn business?" Judging from the context, it doesn't appear that she's speaking about herself but, rather, a friend of hers. "I see a lot of verified accounts that can't keep other well-known people's names outta their tweets," she writes. "They didn't do anything to you and y'all have probably never met fuck offfff."
She then does go on to say that she's had similar experiences, but, since it happens so frequently, she barely has a reaction anymore. "I only really notice it when I'm on the outside of it," she explains. "We shouldn't be used to this, this shouldn't be a normal thing." We agree! It's easy to forget that stars are regular people who, like us, don't enjoy having their privacy invaded.
To drill in her point, when one Twitter user responded to Jackson, stating: "when you put gossip worthy behavior out there, you can't expect the gossips to keep your name out of their mouths," she sent a screenshot of a banal Daily Mail article about herself. "Gossip worthy," she captioned it.