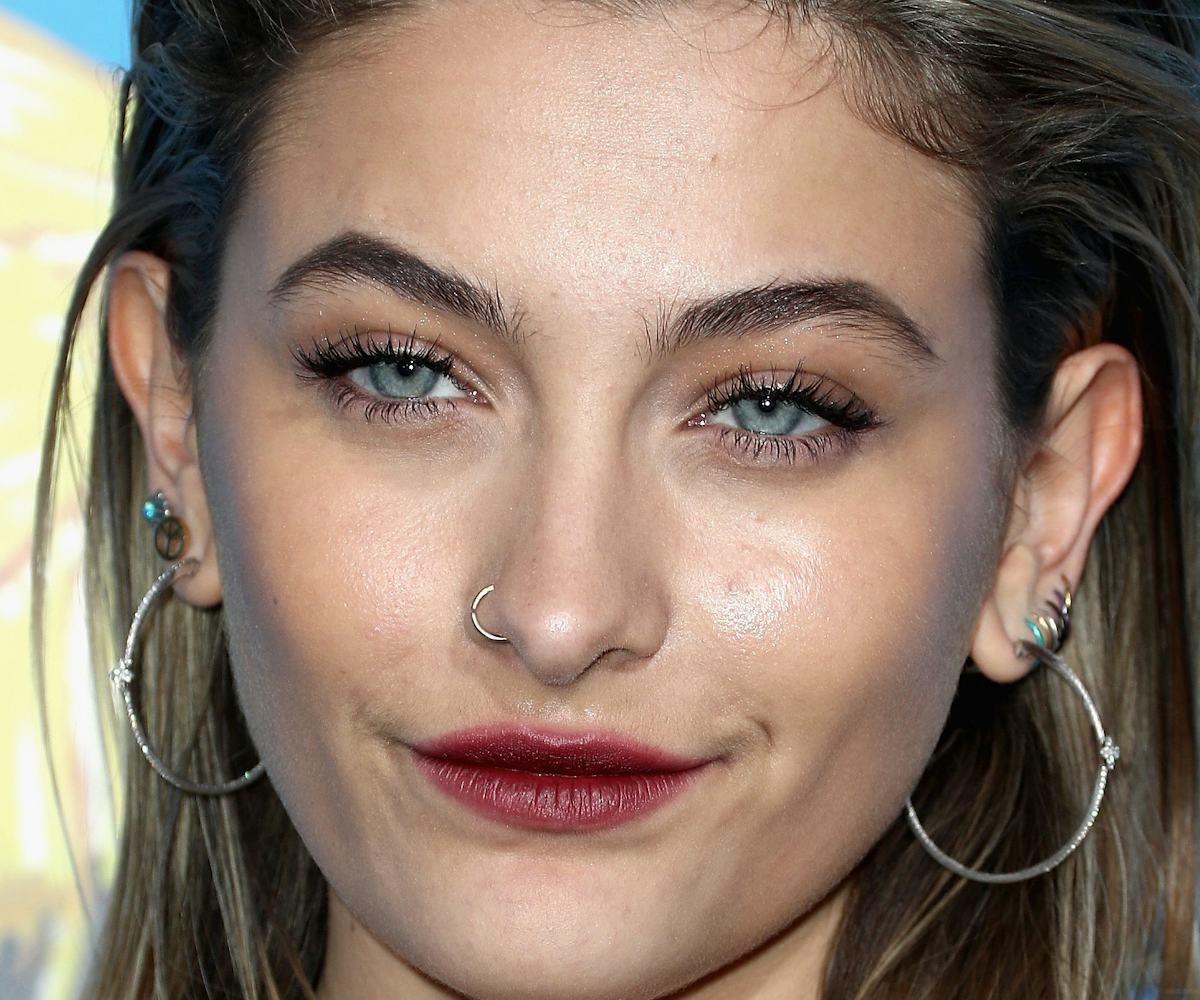 Photo By Frederick M. Brown/Getty Images.
Paris Jackson Responds To Those Trying To Label Her Sexuality
Paris Jackson has made it clear that she doesn't feel the need to "label" her sexuality.
Yesterday, Jackson responded to a fan on Instagram who asked her if she was bisexual. "That's what you guys call it so i guess," Jackson wrote, "but who needs labels."
Her answer then prompted some media outlets to declare that she had just "come out"—which Jackson was quick to correct.
"I came out when i was 14," she wrote on her Instagram stories. "i've referred to the community as 'my fellow LGBTQ+' on stage before. i've talked about having a crush on girls when i was 8 in my Rolling Stone article." Jackson then went on to express her befuddlement at this being "news," writing, "There are pictures of me kissing girls online." 
She then posted another story, in which she said, "and i'm not 'bisexual' i just love people for people. i don't label myself so please don't label me."
Jackson doubled down on this assertion via her Twitter, as well. Retweeting an article that claimed she had just come out, Jackson reiterated that she's "publicly referred to the community as 'my fellow LGBTQ+'"
"i've been apart of the community for years," she wrote before continuing, "this is not news…" 
See her posts, below.