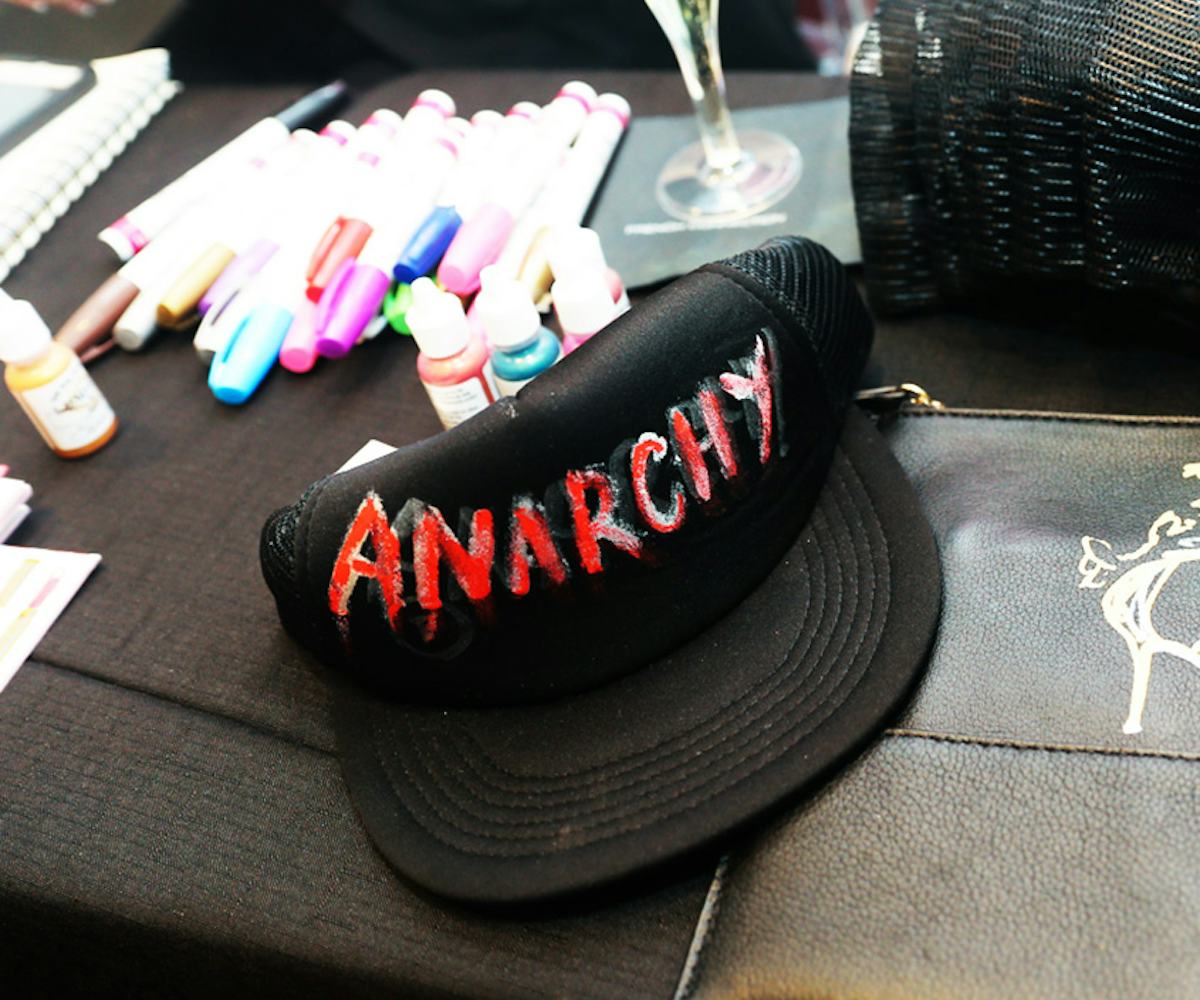 Photo: Laura June Kirsch.
Party Monster: Glitter, Gifting, And FCUK
a little sparkle never hurt anyone
'Tis the season for giving, shopping, and partying. All three go hand-in-hand, sure, but combining them all is a rarity. That is, unless you're us. We teamed up with French Connection for a night of glitter and gifting in SoHo. Three of our favorite influencers—Kystal Bick, Rachel-Marie Iwanyszyn, and Barrett Pall—helped host the event, and even gave some shopping tips to their readers. Across the store, NYLON tags were placed on items we particularly love (which is, like, the whole store), that helped make the shopping part super-easy. The party portion came in the form of bubbly and the DJ duo Isaac Likes Jenny. There were even artists on-site customizing some seriously cool clutches. And at the end of the night, three lucky winners scored $500 FCUK gift cards. Happy shopping days! Relive the night in the gallery pages ahead!
Talk about a squad: Noelle Downing, Rachel Iwanyszyn, and Krystal Bick.
We like that Isaac Likes Jenny.
How's about a little anarchy for the holiday season, eh?
Krystal Bick's FCUK look was on point.
Bu-bu-bubbly will save the world.
All that glitters should be gifted.
No new colors.
Hey! Where'd that "c" in "FCUK" go?
Barrett Pall cleaned up nicely.
A coat the Chanels of Sceam Queens would approve of.
A gift for those who've been both this year.
Hi, we'll take all four. Thanks!
If it's tagged, you know it's good.
Chloë came with us, too!