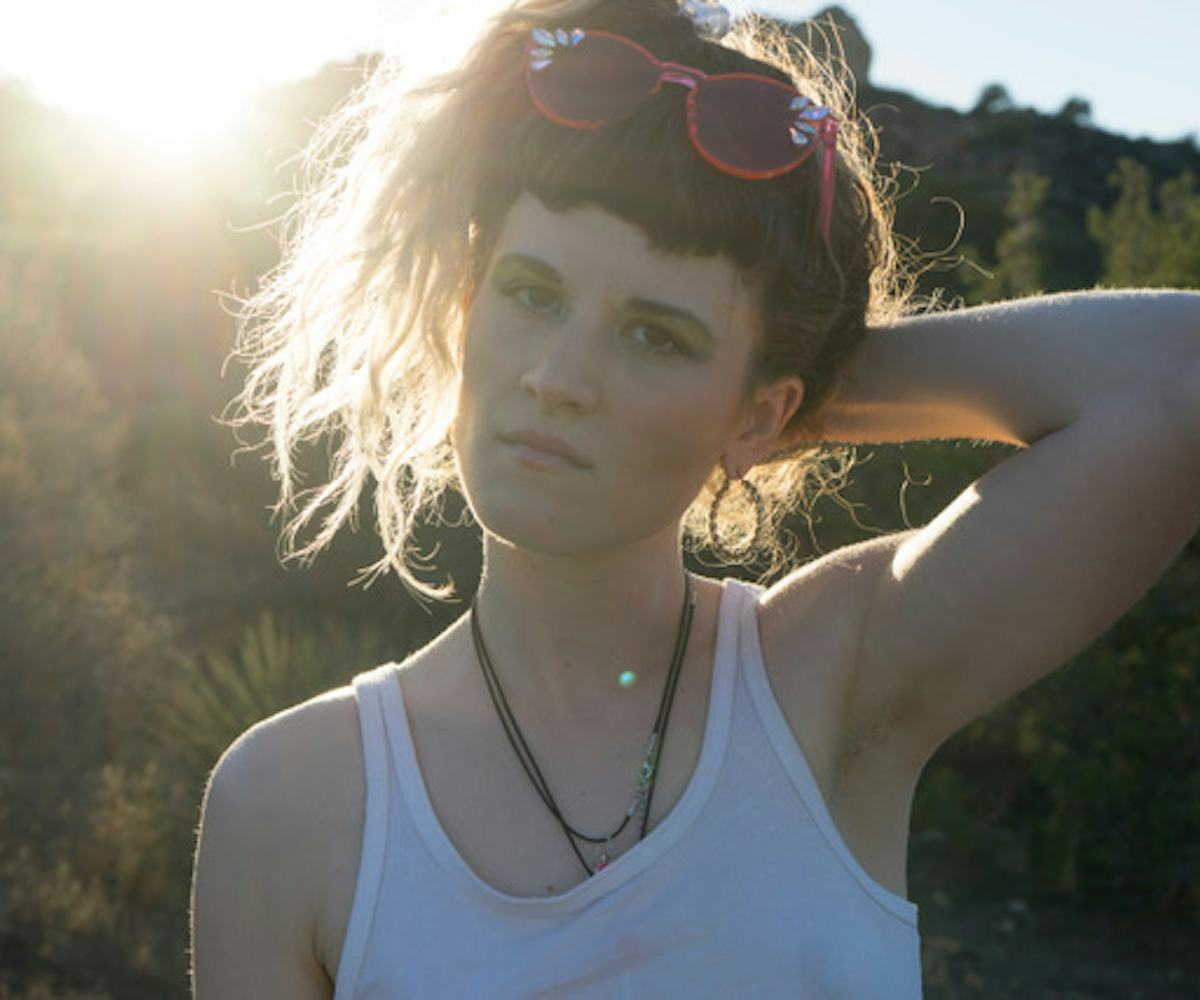 Photo by Lindsey Byrnes
You "Better" Make Room For Party Nails
Get obsessed with her pretty, pastel world
Los Angeles is where stars go to shine, and Party Nails is the latest artist to light up the sky. Singer-songwriter and guitarist Elana Belle Carroll is behind the pop project, and it's all about the details, from vocal delivery and catchy lyrics to tangible layers of instrumental arrangements. Today, we're premiering the music video for "Better," a song that taps into the dark side of obsession and is the visual collaboration between videographers Lindsey Byrnes and Davy Greenberg. 
"The song is about that obsessive state where you want someone else to fill a void or be that missing piece... Basically be whatever it is you think you need in order for you to feel better," says Carroll. "What happens when a person is in this state? They become sort of hysterical, but also very lonesome. It's this sort of beautiful dance with yourself and your own emotions, where you're trying to make it all about another person, but really the person you're stuck dealing with the most is you. This video is me in my world in that state. It was just the three of us in a hotel room and out in the desert, filming me doing my thing."
Byrnes tells us that filming took place on November 14, which happened to be "the night of the brightest supermoon in 70 years." This energy definitely manifested itself into the whole experience, which Byrnes elaborates on:
Davy and I have been looking for a project to work on together for a while, so when Elana asked us to do this, we said yes without hesitation. After she explained what the song was written about and the emotions behind it, we were able to write the treatment together. We each brought something different and unique to the table. Elana was a dream to direct, she really just did whatever we told her and stayed in character the whole time so we could roll on the in-between moments as well. I think that's what makes the video feel so intimate.
Carroll also credits the result to Jacqueline Rezak (Rad + Refined Clothing), Aza Ziegler (Calle Del Mar), and Jacqueline Reyes (makeup). Watch this creative vision come to life in the video, below.