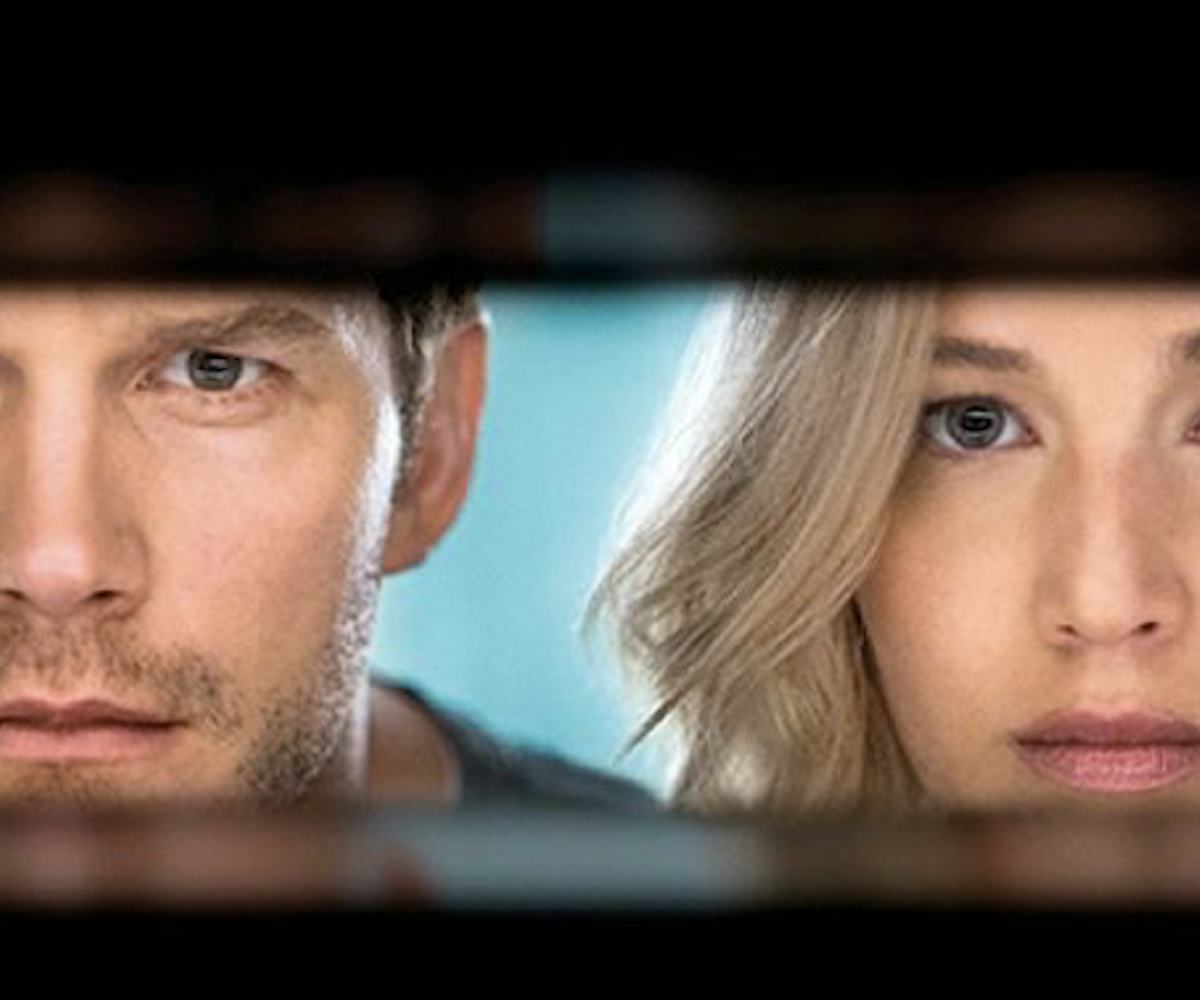 Photo courtesy of Columbia Pictures
Jennifer Lawrence And Chris Pratt Are Star-Crossed Lovers In 'Passengers' First Look
Ask any studio executive what their dream project would be, and nine times out of ten, they'll tell you "anything starring Chris Pratt and Jennifer Lawrence." Well, the upcoming sci-fi saga Passengers takes that fever dream and makes it a reality, and we finally have our first look.
Pratt and Lawrence, who are by far the biggest stars in the world, play unlikely lovers in what's become the most anticipated film of the year based on its star power alone. Directed by The King's Speech helmer Morten Tyldum, Passengers tells the story of a man (Pratt) and a woman (Lawrence) who wake up in the middle of a spaceship's journey to save humanity, and fall in love. The only problem is that the ship's ultimate destination is 120 years away, so when its two best-looking passengers wake up 90 years too early, well let's just say that gives them plenty of time to make out.
That the internet's two darlings are finally teaming up for a feature is exciting enough, but if you still need convincing that Passengers is the must-see movie event of the fall, let Tyldum sell you on it.
"It's one of those stories that really grabs you and you fall in love with it. It's very smart, and funny, and clever, and such a page turner I couldn't put it down. Every 10 pages, something new happens! At the same time it's a very intimate movie while taking place on this epic scale. For me, it's a story about what's important to live a full life. What are the things we need as humans? It's not afraid to entertain but at the same time it asks big questions about what does it mean to really feel happy. Every generation has its love story. I feel like this is it. I had to do it."
Um, yeah. See you in line, when Passengers storms into theaters December 21.