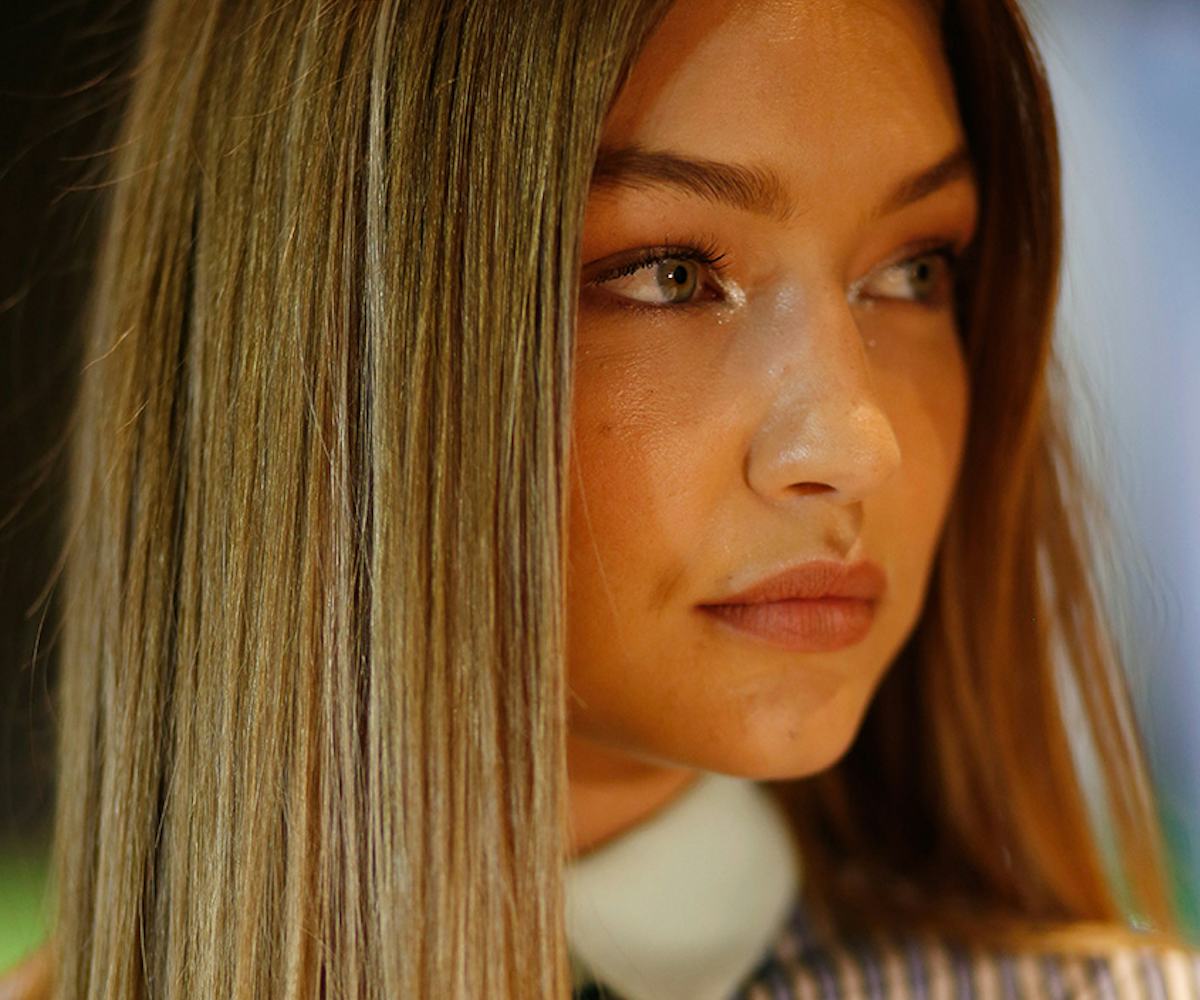 Photo via Tristan Fewings/Getty Images
Pat McGrath Teased A Brand-New Product On Instagram
Pat McGrath, queen of all that is good and beautiful and sparkly, has teased her Instagram followers, revealing that she has a new product up her sleeve. And while we might not know exactly what it is just yet, all signs point to something totally shiny and totally glam.
Models at Versace's spring/summer 2017 show wore a makeup look designed by McGrath herself. The look was relatively simple—near-natural lips and a soft, rosy eyeshadow—but one element stood out: a splash of silver in the corner of the eye. So, it seems that Pat McGrath Labs 005 might just be the most breathtaking highlighter or all—or it could be the metallic eye pencil you didn't know you needed.
McGrath shared three videos on her Instagram of Gigi Hadid, Naomi Campbell, and Adriana Lima all showing off the look. It was only a few weeks ago that the makeup maven released Pat McGrath Labs Lust 004, the glittery lip to end all glittery lips, so there's no telling just how long we'll have to wait until we can get the sparkly eyes to match.
Until then, a bit of highlight and maybe a dab of glitter will have to do. Soon enough we'll have a new Pat McGrath product to covet.