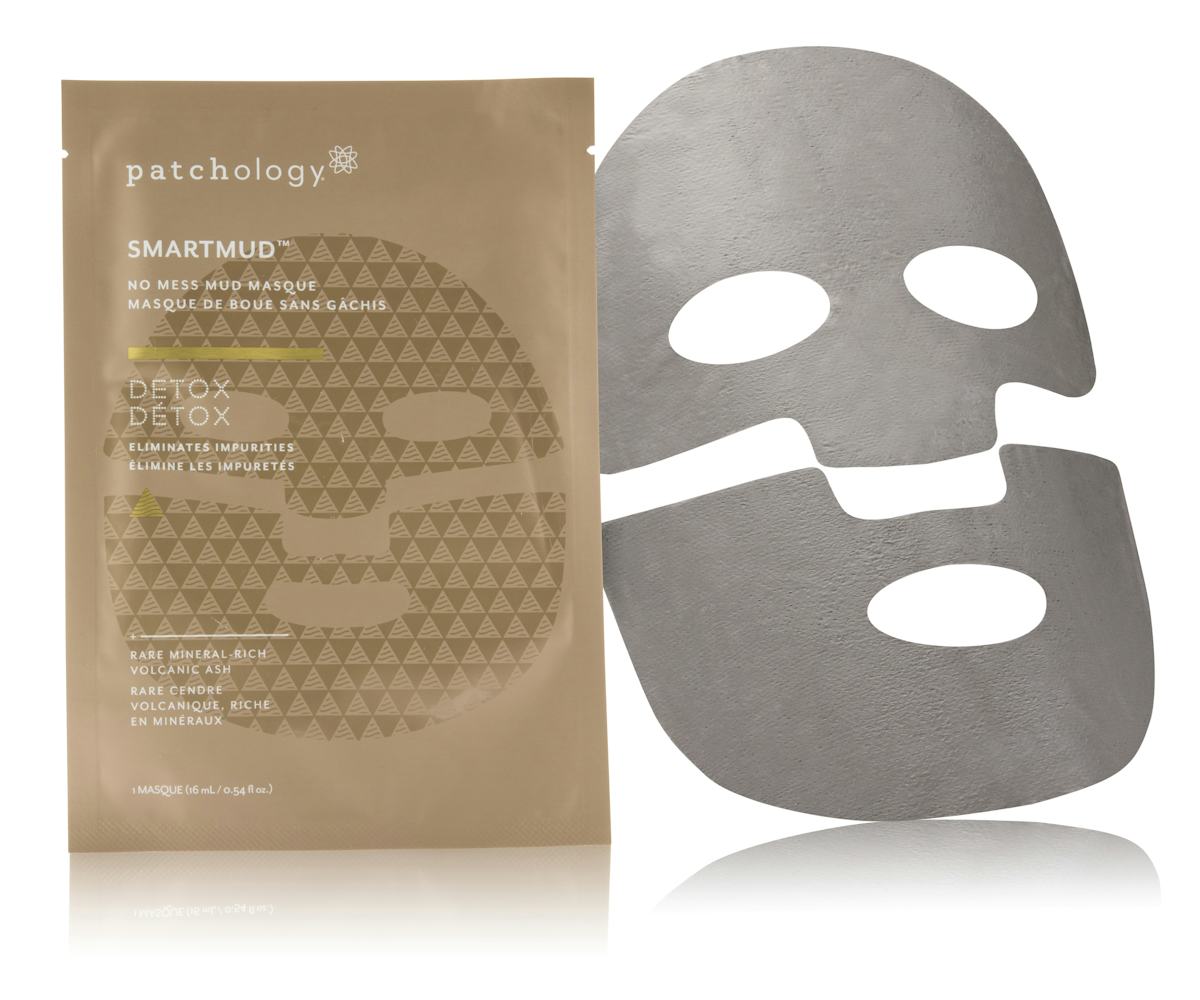 Photo courtesy of Patchology
The New Mud Mask You Have To Try
Say hello to your new no-mess favorite
Ah, the mud mask. It's definitely become a medicine cabinet staple for many of us, as it's the perfect way to hit the reset button on our skin every time we need a little detoxifying pick-me-up. When it comes to mud masks, though, you can always count on one thing—it will get messy. From your hands to your sink, to the actual tube or jar, mud masks tend to get everything, well, pretty muddy. That's where Patchology comes in.
Using special volcanic mud that's mined from an island off the coast of South Korea, The Smartmud No-Mess Mud Masque is the answer to all your at-home facial prayers. The two-piece sheet mask allows you to effortlessly apply the mask, mess free. Its super nutrient formula is packed with minerals and works to protect skin's natural moisture balance, so you don't have to worry about drying it out or stripping it of its essential moisture. 
I'll have to admit, it's a little intimidating at first. The gauzy mask materials mold to your face and leave you looking a bit mummy-like, but in just 10 minutes, you can expect smooth and refreshed skin that's free of nasty impurities and pore-clogging toxins. All you have to do is peel it off and lightly rinse any leftover mud from your face. It's as simple as that.
You can snag a 4-pack (because you'll want to make this a weekly ritual) for just $30 here.