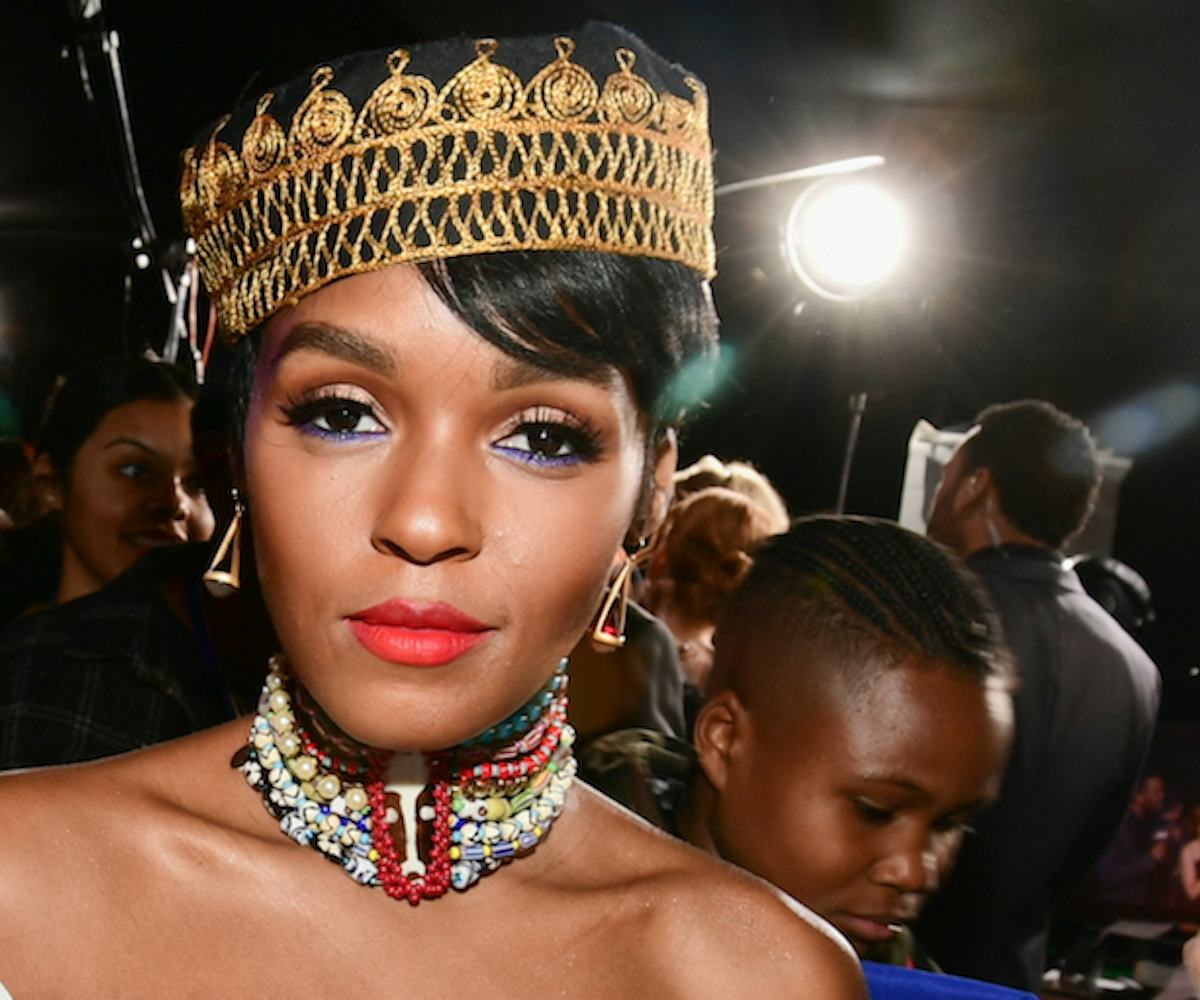 photo by Emma McIntyre/getty images
Janelle Monáe Stars In A New Hitchcock-Inspired Shoot By Jordan Peele
Oscar-nominated film director Jordan Peele recently teamed up with Janelle Monáe to recreate classic images from famous Hitchcock films like Psycho and Vertigo in a new shoot for W magazine. The shoot, dubbed "Noir Town," presents Monáe as a sharply dressed private detective. She stands in a clock tower, taking photos of a parade taking place on the street below, in search of clues to a murder. But Peele's spread, like Hitchcock's work, leaves us with more questions than answers. As Monáe peers through the camera lens, she notices one of the pedestrians looks exactly like her. Then, she notices that most of them look like her. Trippy, much?
"I didn't want the Hitchcock heroine, I wanted the Hitchcock hero," Peele said of the concept. "That way, we can reclaim this movie that we never got to see. The fear of gender and race robs us of beautiful pieces of film… Putting Janelle in that character is all you need to create my new favorite movie."
Other Oscar-nominated directors, including Greta Gerwig and Luca Guadagnino, were also asked to direct shoots for the magazine. You can see the full "Noir Town" shoot on W magazine's website.
Now, when's the actual film coming?