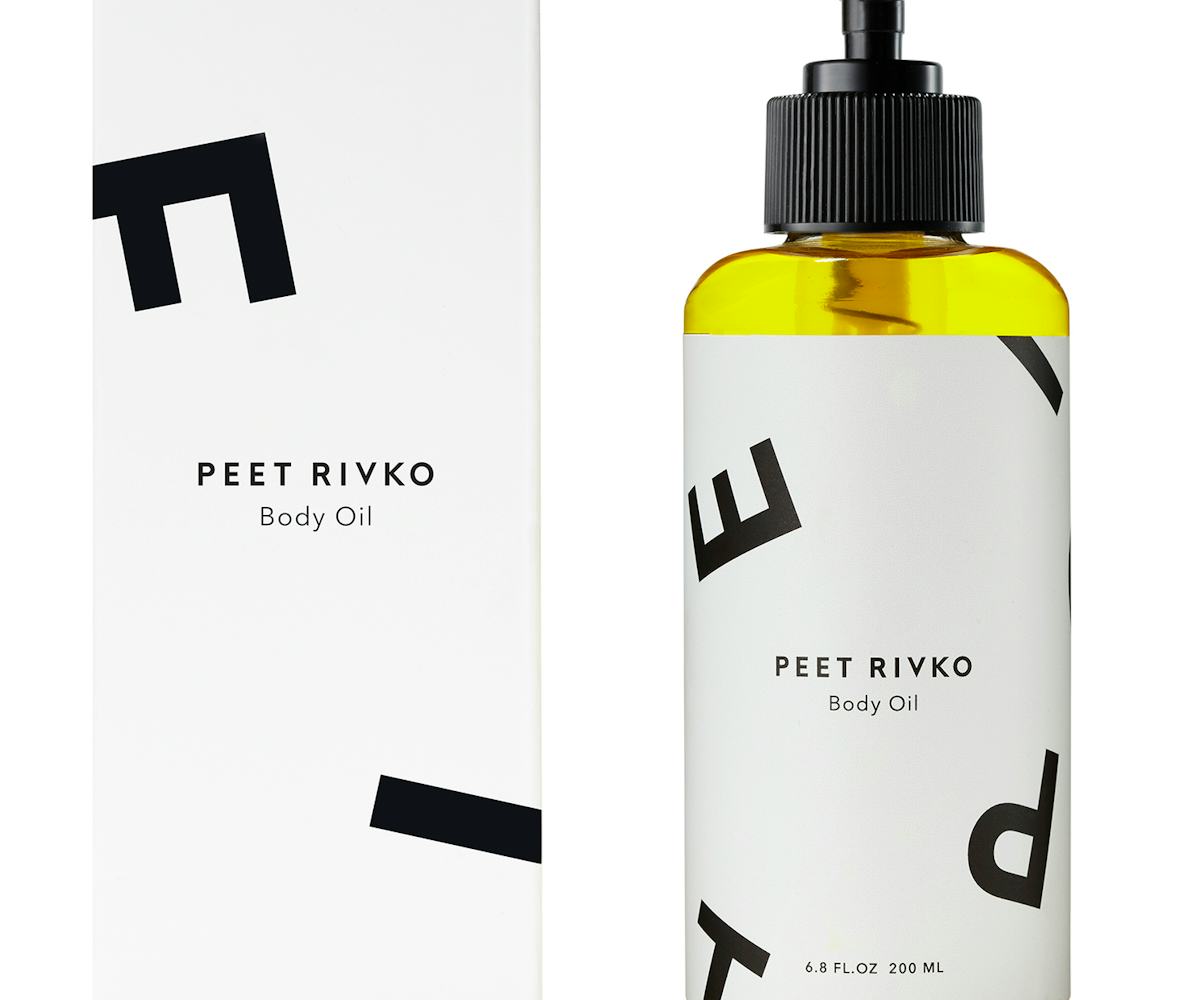 Aubrey Plaza's Favorite Beauty Brand Just Launched A Body Oil
Peet Rivko for the win again
When Aubrey Plaza became an ambassador for her childhood friend's new skin care line, Peet Rivko, we were intrigued. We love everything about the witty actress, from the exciting roles she has taken on recently (Ingrid Goes West, The Little Hours) to her personal outspokenness. As a lover of facial oils and pared-down beauty routines myself, I was especially curious by the promise of clear skin in three steps. It won't come as a surprise to anyone who's used founder Johanna Peet's gentle cleanser, daily moisturizer, or face oil (as I have) that it's a promise that delivers. And now, it can extend to your body, too.
Today, the plant-based, toxin- and irritants-free line dropped an entirely new product: a body oil. The glass bottle boasts the same aesthetically pleasing and graphic packaging as the face oil and works to hydrate and soften the skin with a lightweight (but, by no means, insufficient) blend of organic, cold-pressed oils. Made up of jojoba (which matches our skin's own sebum, enhancing hydration and absorption), olive (which nourishes and softens skin with essential fatty acids), sunflower (which is anti-inflammatory and improves cell regeneration), and baobab (which protects skin from free radicals and environmental stresses) oils, Peet Rivko's Body Oil locks in moisture to provide an all-day hydration and nourish the skin with added components in the form of avocado oil, cocoa, and natural vitamin E.
People who've tried the face oil will recognize the luxurious feel of the oil that comes out of a pump-equipped bottle (at the brand's preview last month, Peet and I bonded over the fact that we hate how body oils tend to come in free-flowing packaging, making it impossible to ever have a consistent amount of product on your hands and no mess left behind). The smell is very light and earthy, like a trail of sunflower seeds momentarily left out in the spring sun's rays, without being lingering. While I've been drenching myself in the body oil following showering, and highly recommend doing the same to experience the soft sensation of the formula blending into the slightly damp skin and instantly making it soft, the product feels light enough to apply on dry skin, should you want to dab some midday on elbows or legs for an instant moisture boost and glow.
While you're adding the body oil to your cart at this very moment—and, really, why wouldn't you after reading this? —also check out the newly launched travel kit, which contains portable versions of the original skin care trio.
Peet Rivko, Body Oil, $80, available at Peet Rivko.