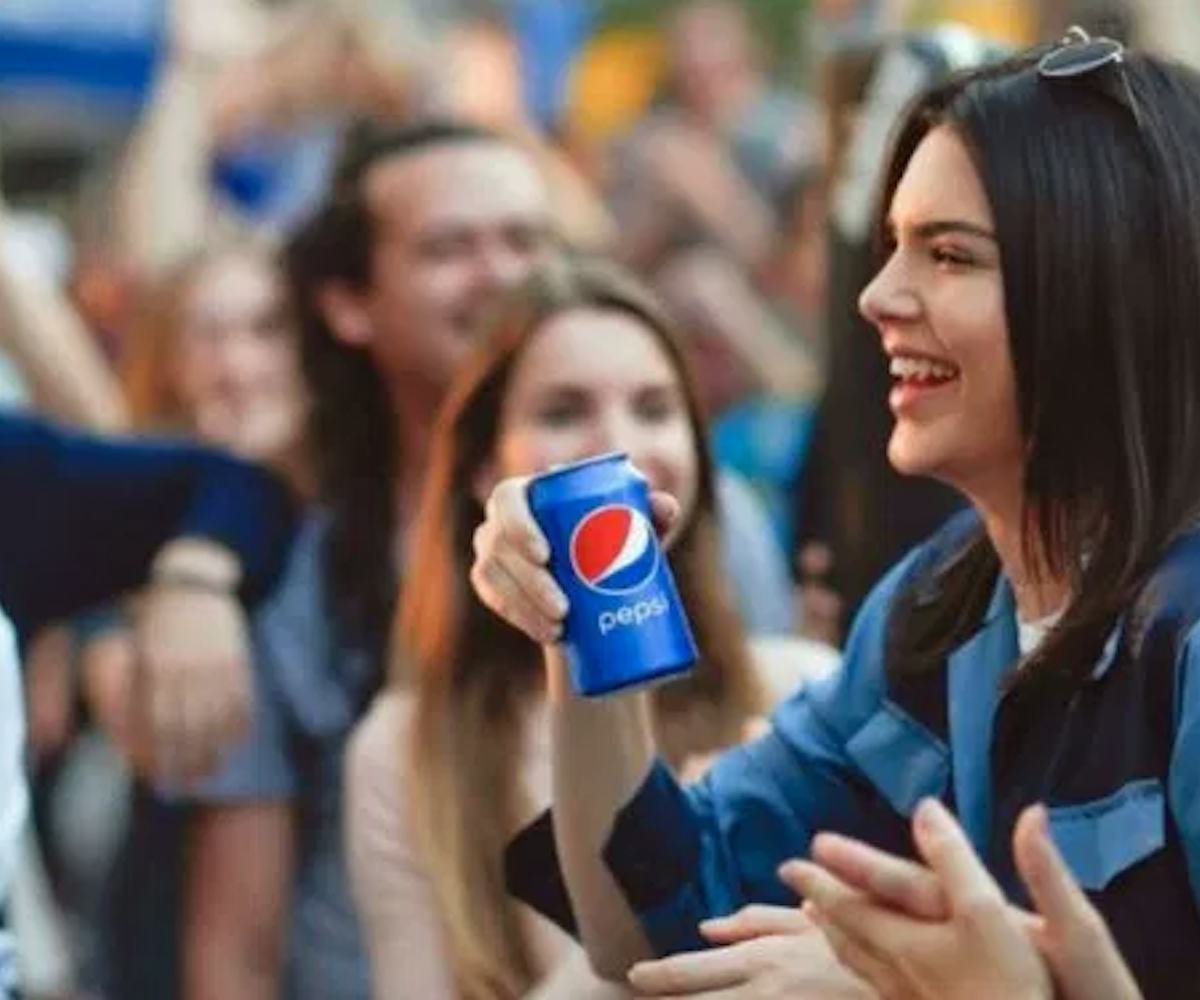 Image via Pepsi Co.
Pepsi Just Pulled The Controversial Kendall Jenner Ad
"Clearly we missed the mark"
Chances are that, by now, you've caught a glimpse of Pepsi's latest ad with Kendall Jenner that debuted yesterday. It's also likely that you were left scratching your head in disbelief and feeling pretty disgusted afterward.
The ad, which featured a diverse group of protestors along with a mid-photo shoot Jenner running off to join them only to make nice with a police office by handing him a Pepsi can was, according to a Tuesday statement from the brand, intended to capture "the spirit and actions of those people that jump in to every moment."
Well, within 24 hours of the ad being uploaded on Youtube, it was rightfully ripped apart on social media. People felt that the ad was tone-deaf, appropriated political movements such as #BlackLivesMatter, and trivialized a grave issue.
It seems like Pepsi has now heard what people have been saying loud and clear. They just released the below statement via their Twitter account, saying that they "missed the mark" and "did not intend to make light of a serious issue," and pulled the ad.
They also apologized for putting Jenner in this position, who has remained silent on the manner. While we understand that she was doing her job, and it was likely not her intention to be involved in any controversy or offend anyone, we do hope to get a redeeming response from her—though we won't hold our breath.