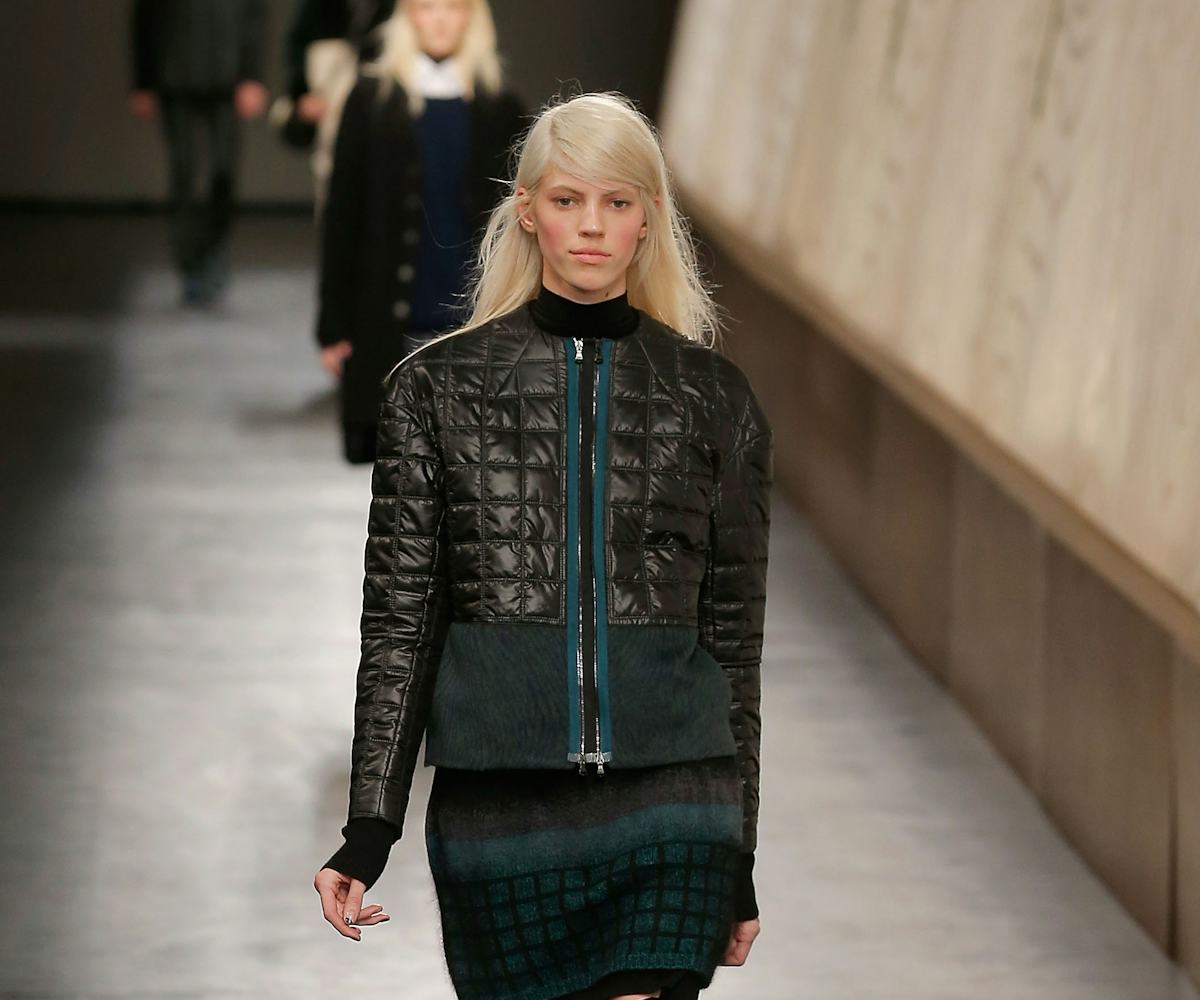 photos by getty images
bottle blondes
bleached hair is ruling the runways this season.
There have been plenty of fashion trends to take hold during New York Fashion Week, from plaids, to neons, to the resurgence of flats, but the trend sticking in my mind most is beauty related. Sometime between last September and now, heaps of models have traded in their ashy blonde or brunette hair for near-white peroxide blonde locks, and those girls are the ones opening shows en masse.
It first hit me at DKNY where Sasha Luss, a Russian model who first made it big with light brown hair, opened the show, shocking blonde hair swaying around her. Then came Soo Joo Park, Charlotte Carey, and Andrej Pejic. Then at Jason Wu, New Zealand model (and Karl Lagerfeld fave) Ashleigh Good debuted white-blonde hair, with co-blondes Devon Windsor and Ola Rudnika in the lineup. When Opening Ceremony opened their show with a "blonde section" of models... well, that cements it as a trend doesn't it?
So meet the girls with the bleached blonde hair you're going to be seeing everywhere, and then make yourself an appointment for a dye job. Go for it! 
Soo Joo Park at DKNY
Ola Rudnika at DKNY
Devon Windsor at Jason Wu
Charlotte Carey at Opening Ceremony
Julia Nobis at Donna Karan
Andrej Pejic at DKNY