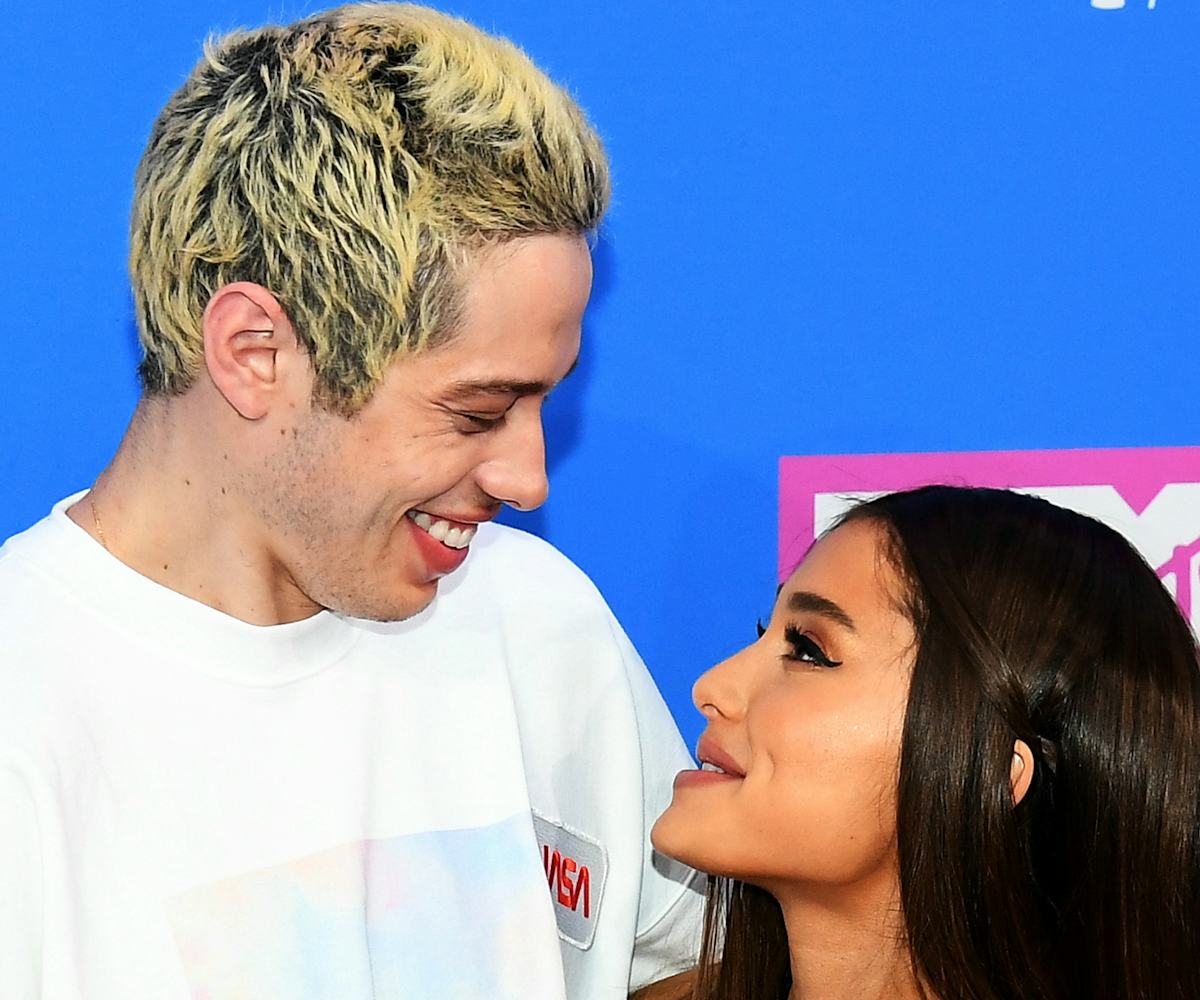 Photo by Nicholas Hunt/Getty Images
Pete Davidson Asked Permission To Kiss Ariana Grande For The First Time
This is actually too sweet (and also, you know, what men should always do)
Men, take note! When discussing her first kiss with fiancé Pete Davidson in an interview with Nicki Minaj on her Apple Music Beats 1 Queen Radio show, Grande had quite a lot to say about locking lips with Davidson. Those words included "so dope" and "so sick," which must be why they are all over each other in public like that high school couple that would make out in front of your locker and make you late for class. 
"It was so cute," Grande said of her first kiss with the SNL comedian. "He asked my permission to kiss me." We love a man who understands the concept of consent. "It wasn't too naughty of a kiss," she added, but it was "really sweet" and "really sexy." I'll have what she's having.
As Davidson and Grande remind us, time and time again, of how ridiculously in love they are, we couldn't be happier for them. Looking forward to the wedding! LMK if you need another bridesmaid, Ari.