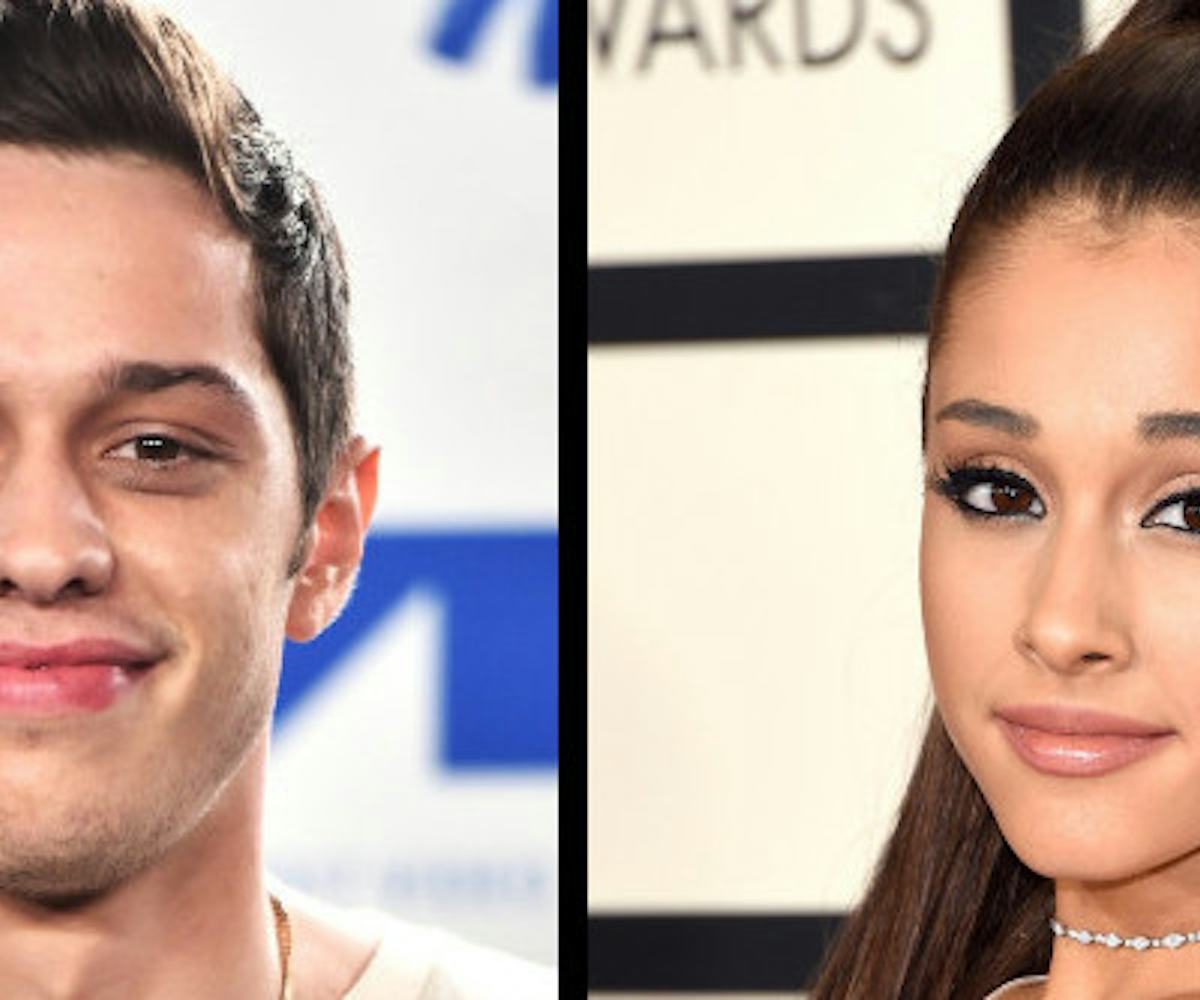 Photos By Alberto E. Rodriguez & Jason Merritt/Getty Images.
Pete Davidson Slammed For "Objectifying" Ariana Grande
"I was jerking off to her before I met her"
Pete Davidson is currently being criticized for "objectifying" remarks he made about fiancée Ariana Grande.
During a recent radio interview with Howard Stern, Davidson made a series of questionable comments and jokes about Grande. In addition to saying he has "never been prouder" than when former President Bill Clinton seemed to be "eyeing" Grande and admitting he used to "jerk off" to her (in response to a query about how he deals with other men objectifying Grande, no less), Davidson also came under fire for appearing to defend the bishop who inappropriately touched Grande at Aretha Franklin's funeral last month.
Obviously, fans are disappointed with Davidson for "publicly encouraging toxic male behavior towards his own fiancé," with many taking to Twitter to slam what seems to be his obsession with Grande's sex appeal.
"Pete Davidson is DISGUSTING," one viral tweet noted, "Don't try to tell me otherwise. I don't care if he "makes ariana happy", he treats her with no respect publicly." Others lamented that Grande "deserves so much better" than him.
It got to the point where some fans even started to speculate that Grande's emotional series of tweets from last night was in response to the backlash. Amongst the posts were cryptic statements like, "can i pls have one okay day. just one. pls," "i'm so fucking tired pls," and "nothing will ever b ok."
Davidson has yet to respond to the criticism.