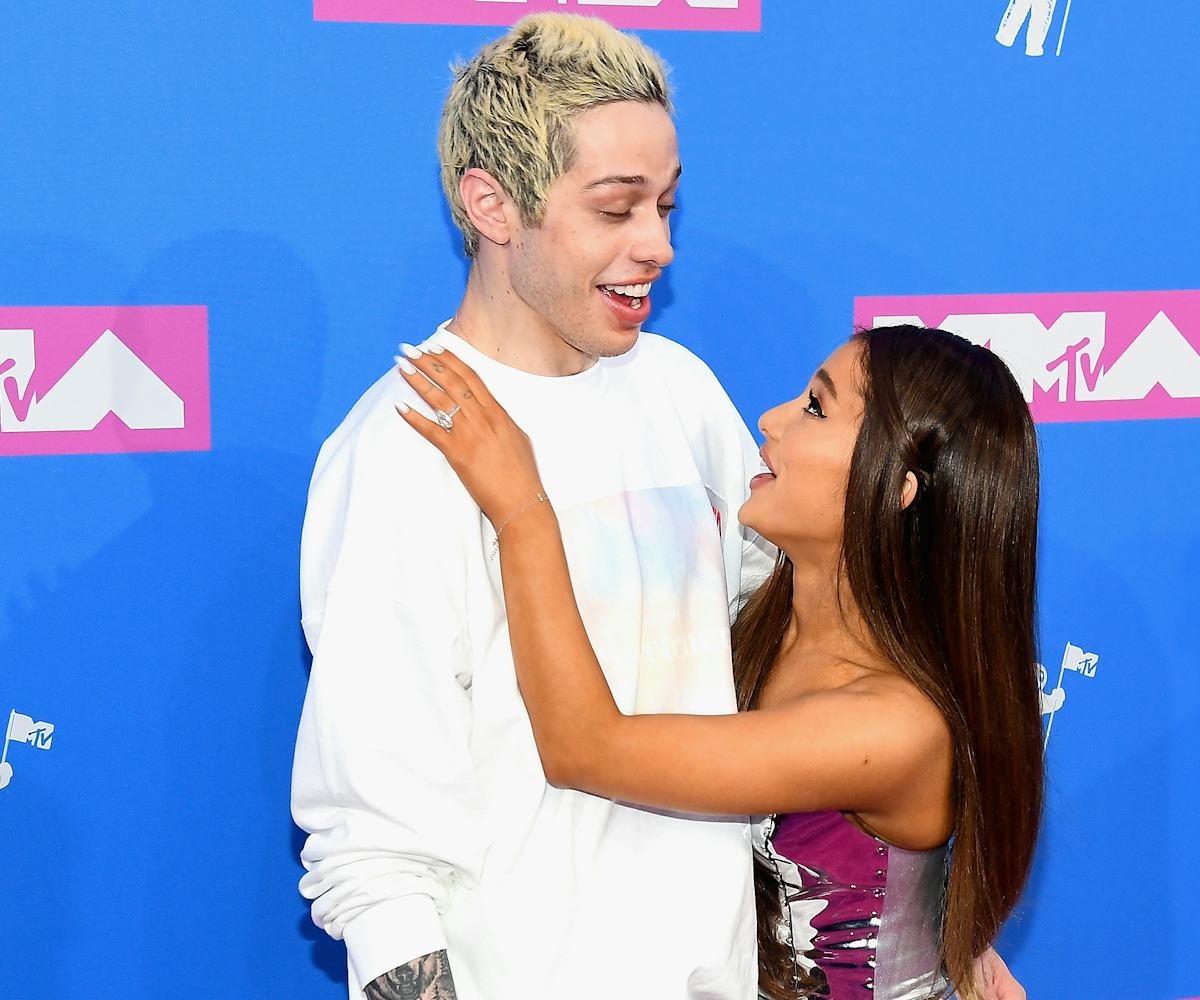 Photo by Nicholas Hunt/Getty Images for MTV
Pete Davidson Has Some Jokes About His Split From Ariana Grande
He addressed the breakup for the first time
Pete Davidson has finally broken his silence about his split from Ariana Grande in the only way he knows how: by joking about it. In a comedy set during an event to benefit Swing Left, Davidson poked fun at his current living situation and the tattoos he got with his ex-fiancée.
Acknowledging the fact that he canceled a performance at Philadelphia's Temple University for "personal reasons," he opened his set by quipping, "Well, as you can tell, I don't want to be here. There's a lot going on." He then joked about the fact that he's currently without permanent housing since he moved into Grande's apartment shortly after they started dating: "Anybody have any open rooms? Anybody looking for a roommate?"
He then moved on to the tattoo situation. He and Grande got multiple tattoos together, and he'd even gotten Grande's pig inked onto himself. "I've been covering a bunch of tattoos, that's fun. I'm fucking 0-for-2 in the tattoo department," he said. "Yeah, I'm afraid to get my mom tattooed on me because she'd leave."
Meanwhile, Grande is taking time for herself post-breakup and has been seen visiting her mother in the Bronx and indulging in some retail therapy at Chanel. Obviously, the two have very different ways of handling the split.