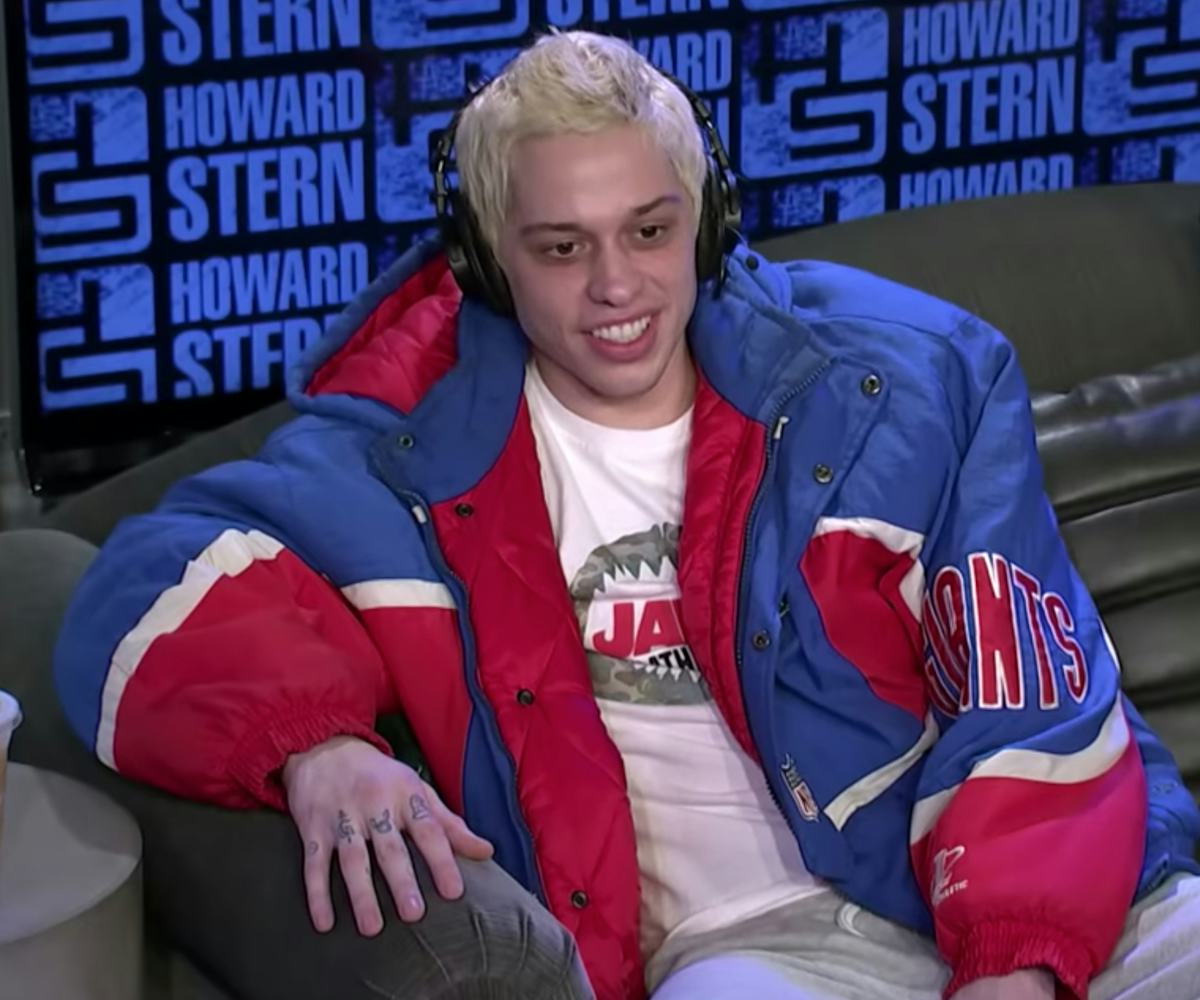 Screenshot via YouTube
Pete Davidson Says Weed Helps Him Deal With Crohn's Disease
"I've been smoking weed every day for, like, eight years"
In an interview with Howard Stern, Pete Davidson got candid about his affection for marijuana.
During the interview, the Saturday Night Live comedian talked about going to rehab in 2016 for weed. "I've been smoking weed every day for, like, eight years," Davidson said of why he checked himself in (he adds that he was later diagnosed with Borderline Personality Disorder). "There was no way I could stop... I was like somebody has to put me in a house where there is literally nothing. I had too much access." 
Following the treatment, though, Davidson realized that weed wasn't the problem: "I was sober for three months at one point and was like, 'This fucking sucks!'" He added, "It wasn't the weed. [When I realized it,] I was like, 'Fuck yeah, we're back baby!'" Why mess with a good thing, right? He pointed out that weed actually helps him deal with his health issues, including BPD and Crohn's Disease. "There was a point where I couldn't get out of bed. I was 110 pounds," he recalled the worst moments of his battle with Crohn's. But that's not his only reason for lighting up: "I also just love smoking weed." Fair.
Davidson also spent plenty of the interview dishing on how Scooter Braun hooked him up with now-fiancéeAriana Grande, as well as why he quit social media. View some of the clips below, or head over to SiriusXM to catch the entire interview.