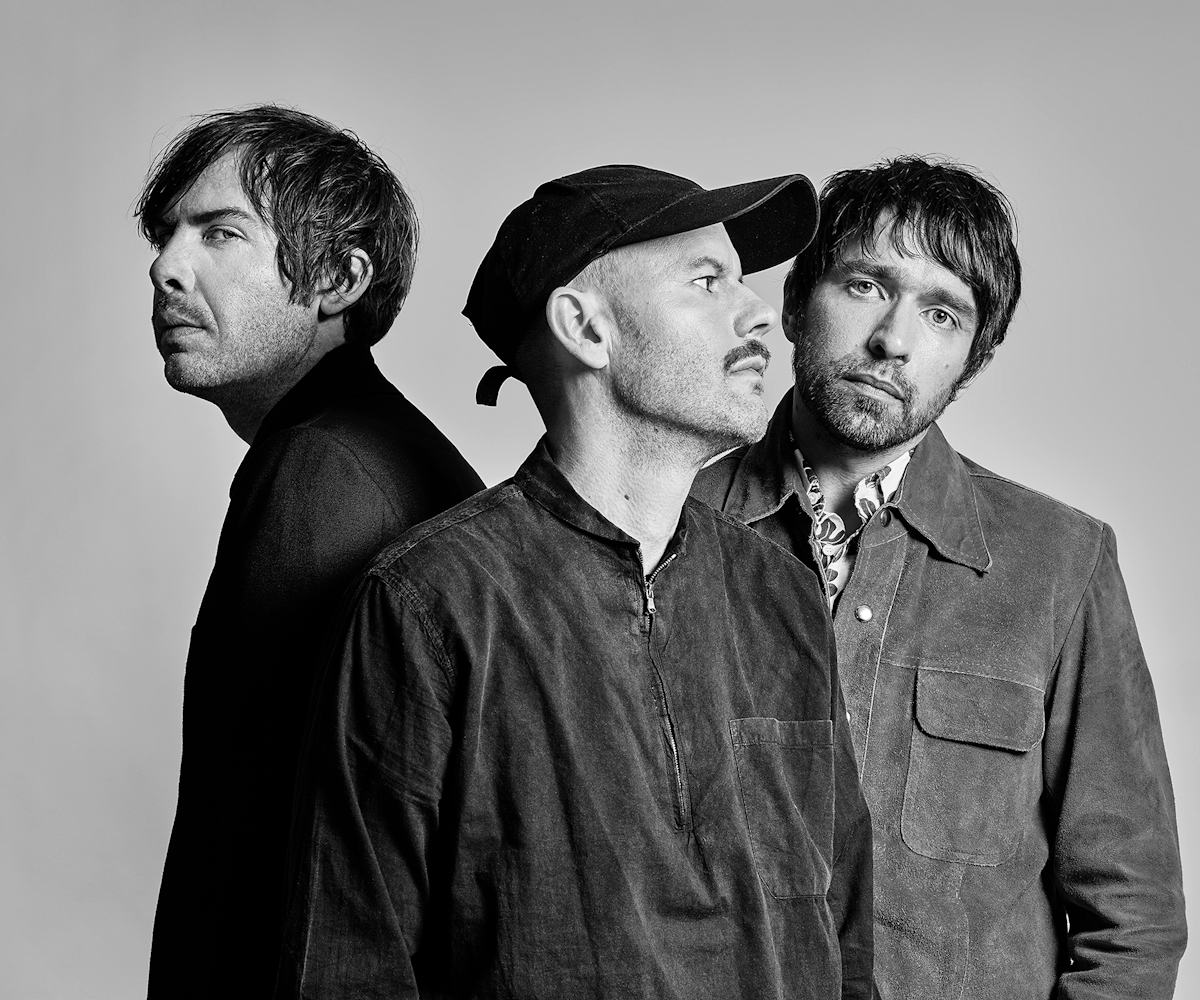 Photographed by Fredrik Etoall.
Swedish Pop Savants Peter Bjorn and John Are Going Back to Basics
Their hiatus-breaking album, "Breakin' Point," drops tomorrow
The following feature appears in the June/July 2016 issue of NYLON.
It's been a decade since Peter Morén, Björn Yttling, and John Eriksson rode an inescapable whistle and bouncy bass line from the rock clubs of Stockholm all the way to Coachella. Their irresistible single "Young Folks" instantly transformed the band into one of Sweden's top indie-pop exports, and its corresponding album, Writer's Block, was a quiver filled with catchy pop arrows that earned them instant popularity stateside. But by the time the trio finished their world tour in support of 2011's Gimme Some—a return to rooftop-ready hooks after a darker detour with 2009's Living Thing—they craved a change of scenery. So, ironically, they went home. In Stockholm, a city whose fertile music scene has been supplying the world with a steady stream of pop mainstays since the days of ABBA, Peter Bjorn and John could search for inspiration among the city's constellation of bright musical talent. "We've been a band for such a long time," says Morén, "so you sort of get stuck in your positions, how to do things, how to make music together. If you just get some fresh perspective from other people on how to do it, I think that's really important."
Click through the gallery to read the rest of the feature. 
What they did together was make Breakin' Point, their seventh album and the answer to a challenge they gave themselves. "It's almost like we've been destroying ourselves after each album," says Eriksson. "We always try to make something new." The goal this time was pure and pristine pop, but instead of focusing on what they made, they concentrated on how they made it. The trio realized the songs needed to be as grabby on an acoustic guitar as they would be swathed in synths, so they reinforced the music's backbone. "We carved out the songs and got them to a place where they really functioned as great pop tunes without knowing what it would sound like to record them," says Yttling. "The fun thing was, when we finished those songs, it was like an endless field of possibilities. We had every option in the world to play with."
To help them play, the band hired a murderer's row of outside producers—a first for them—that included Paul Epworth (U2, Paul McCartney), Greg Kurstin (Adele), and Emile Haynie (FKA twigs, Lana Del Rey). "You see they're all striving to reach the same goal, but they do it in different ways. You learn a lot from that," says Morén.