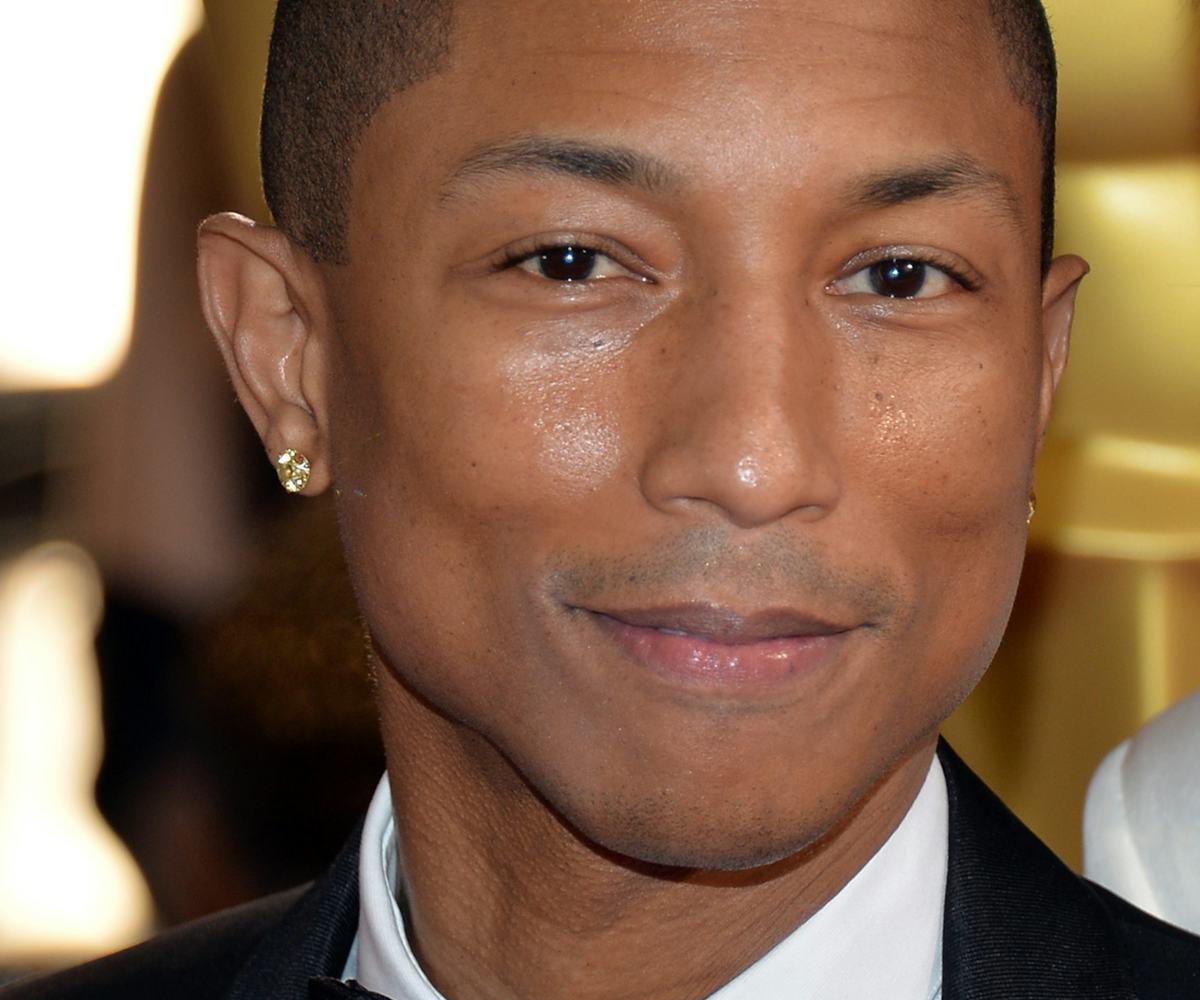 pharrell's epic year
because there's no way of keeping track, your comprehensive guide to all of his projects.
Yesterday, when it was announced that Pharrell Williams was releasing a perfume with Comme des Garcons, obviously our first thought was "OK, how soon can we buy these?" (The answer: September). 
But then, there were the other questions: wait, didn't Pharrell just put out an album and a collab with Uniqlo and team up with G-Star? (The answer: Yes). Either this guy doesn't sleep or he's a serious multitasker, clearly plotting to take over the world...and we're not mad about it.
Between his career highs, a recent marriage, and that infamous Grammy's hat, it's been a whirlwind year for Skateboard P. Since it's hard to keep track of all his projects, we've rounded up his key moments in this handy-dandy guide. Click through the gallery to see his biggest accomplishments, but just don't blame us if you feel like an underachiever once you're finished. 
Not technically a "project," but we can't ignore the fact that Pharrell is off the market. He married Helen Lasichanh in 2013 in a red tartan tux. Because he can.
He collaborated with everyone--with 2Chainz, Jay-Z, Chris Cab, Nicki Minaj, Azealia Banks, and Robin Thicke on a little song called "Blurred Lines"....maybe you've heard of it?
He and Daft Punk exploded the radio with "Get Lucky." It's so catchy, it's still stuck in our brains (and we're not complaining).
Forget awards (although he snagged "Producer of the Year"). Pharrell's Vivienne Westwood hat inarguably won the 2014 Grammy's. His explanation? "I was just wearing a hat...Some people like it and some people are like 'what is that?' At the end of the day I feel good if I'm expressing myself."
Arby's turned the hat into a meme, and then later bought it in an auction for $44,000.
He teamed up with G-Star's "Raw for the Oceans" collection (and the hat made a second appearance).
He wore fancy shorts on the Oscars red carpet.
He also boogied with Meryl Streep (and Amy Adams, and Lupita Nyong'o) during his performance of "Happy."
He teamed up with Uniqlo on a line of tees.
Somehow in between all of these other things, he released his first album in eight years, GIRL. It sold 70,000 in its first week. And somehow, we have a feeling he's not even CLOSE to being finished yet...