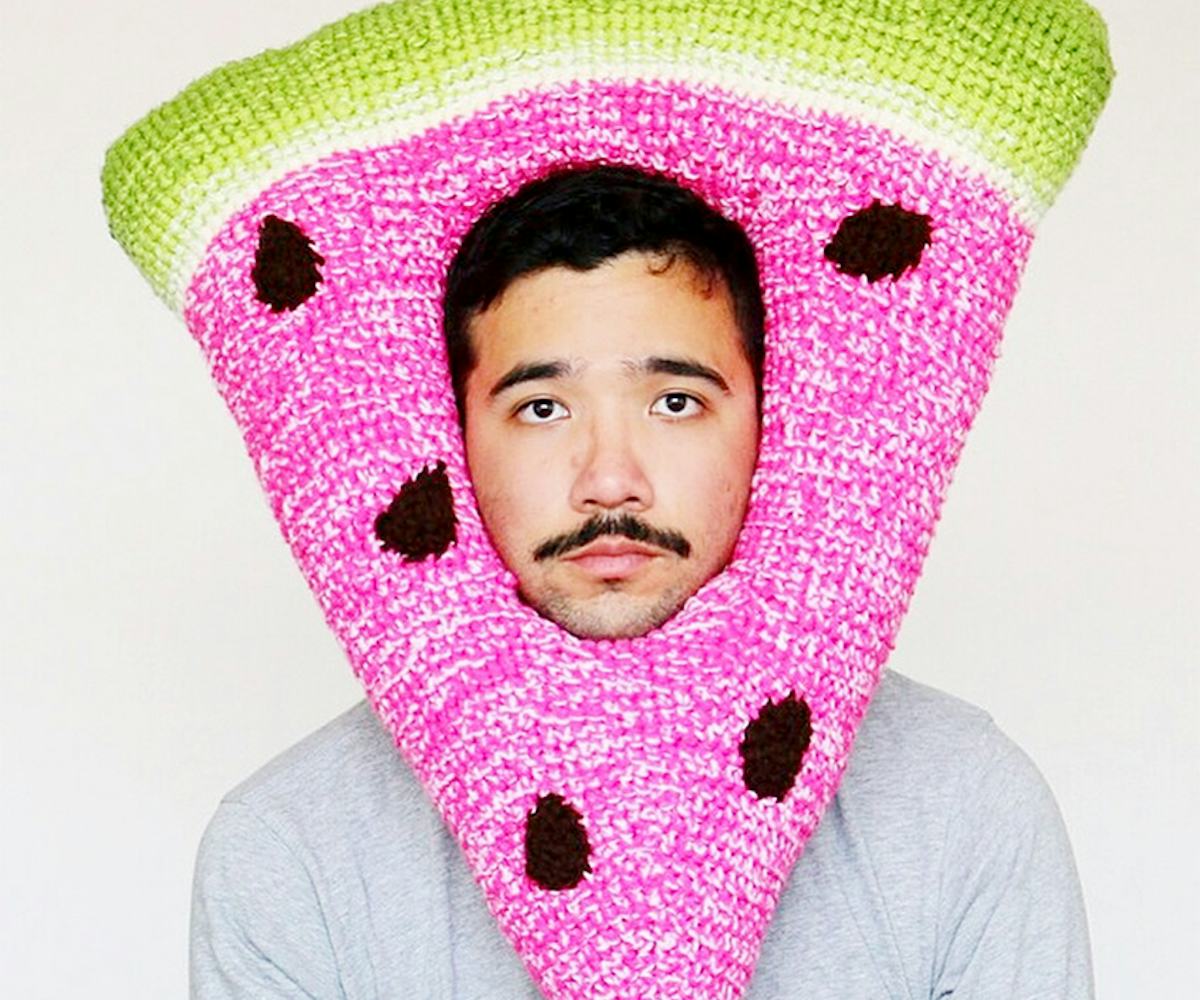 photo via @chiliphilly instagram
turn heads with chiliphilly's food emoji hats
Crocheting may bring to mind mothball-smelling grannies, but Melbourne-based artist Phil Ferguson has literally spun the pastime into a hipster hobby with his crocheted food emoji hats.
Ferguson, better known as Chiliphilly, is a crochet connoisseur with 20k-plus Instagram followers who's proving that cool kids can partake in yarn-based activities, too. He learned how to create the wonderful wool headpieces from YouTube tutorials, eventually becoming so good that he could make each hat in about two caffeine-induced days—this guy is super-productive when he's in the zone. The hat designs are comprised of our favorite emojis, including the
(a timeless classic), the 
(duh), and a juicy 
that is so Coachella, we just can't even. 
Chiliphilly's creations are made for the chillest of chill people—you know, the type to pair a plush hamburger bag with a crocheted hamburger hat. Having two burgers in one outfit? That meat is rare. Just imagine wearing a crochet banana hat while eating a banana. It's completely bananas—and meta— and we love it.
(via i-D)