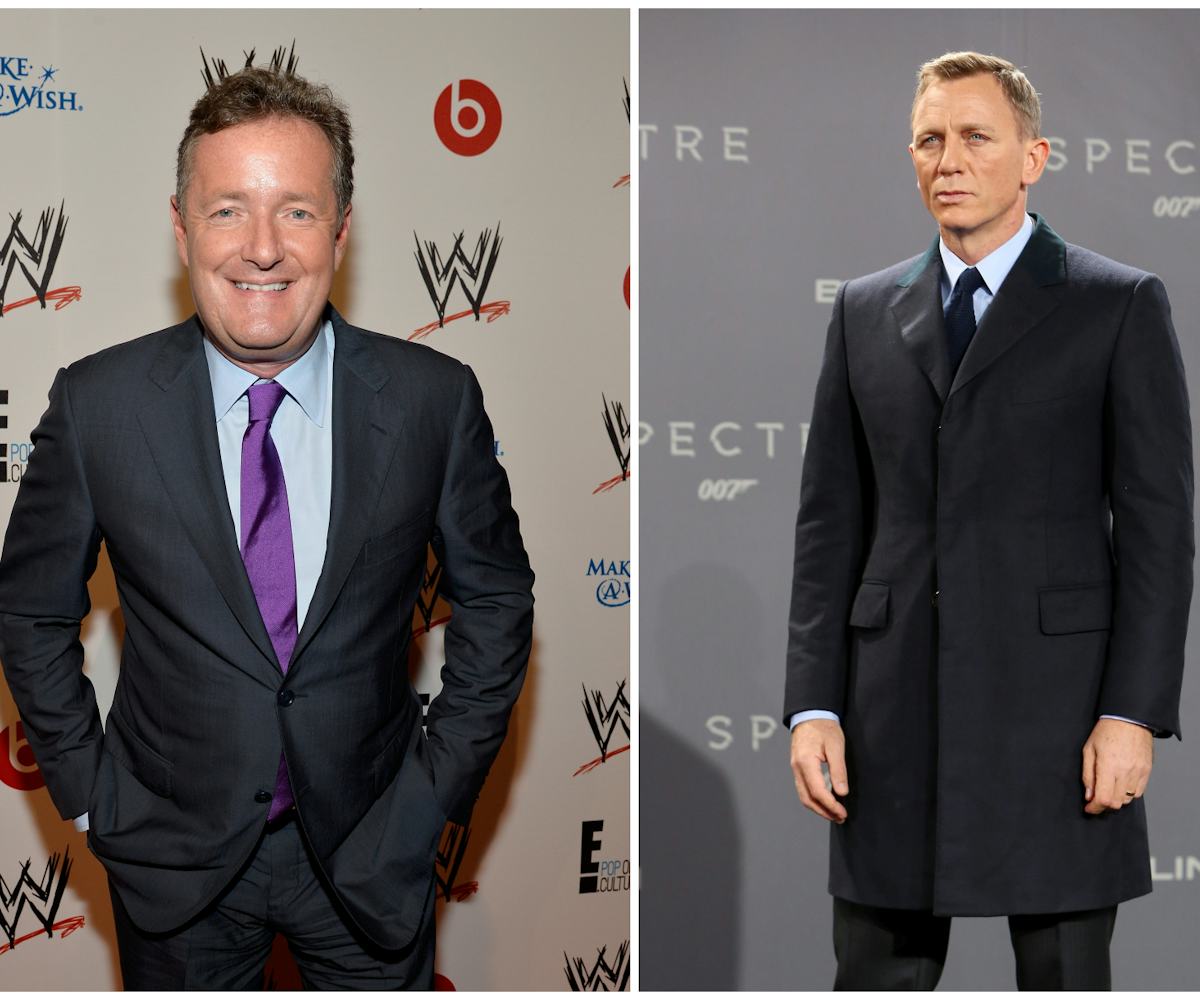 Photos by Frazer Harrison/Getty Images for WWE and Adam Berry/Getty Images for Sony Pictures
Piers Morgan Thinks Daniel Craig Carrying His Child Is Emasculating
Baby harnesses are for fragile ladies, apparently
Piers Morgan, the self-proclaimed herald of masculinity, tried to call out Daniel Craig on Twitter on Monday for wearing a baby harness to carry his one-month-old daughter Ella. Apparently, carrying your baby in a sling makes you less of a big manly man, and the manliest way to hold a child is with your big, muscular arms. Like a man.
Morgan tweeted a photo of Craig using a harness to walk the streets of New York with Ella in tow with the caption, "Oh 007 .. not you as well?!!! #pappoose #emasculatedBond." As should be expected, tons of people hopped in his mentions to comment on how ridiculous his hot take is.
Our personal favorite is this savage takedown, posted by Captain America himself, Chris Evans:
This isn't the first time he's tried to diss other celebrity fathers—he previously came after Orlando Bloom for wearing a baby carrier—and has even talked about it on his show, Good Morning Britain. Earlier this month, he said, "The adoption of the papoose by some men is the best example of emasculation I have ever seen. They look ridiculous." Okay.
Morgan has been on Twitter all night trying to defend his dumb opinion, even going so far as to say that his children love him more because he didn't carry them in baby harnesses and that "James Bond would never use a papoose to carry his babies." 
Talk about fragile masculinity.