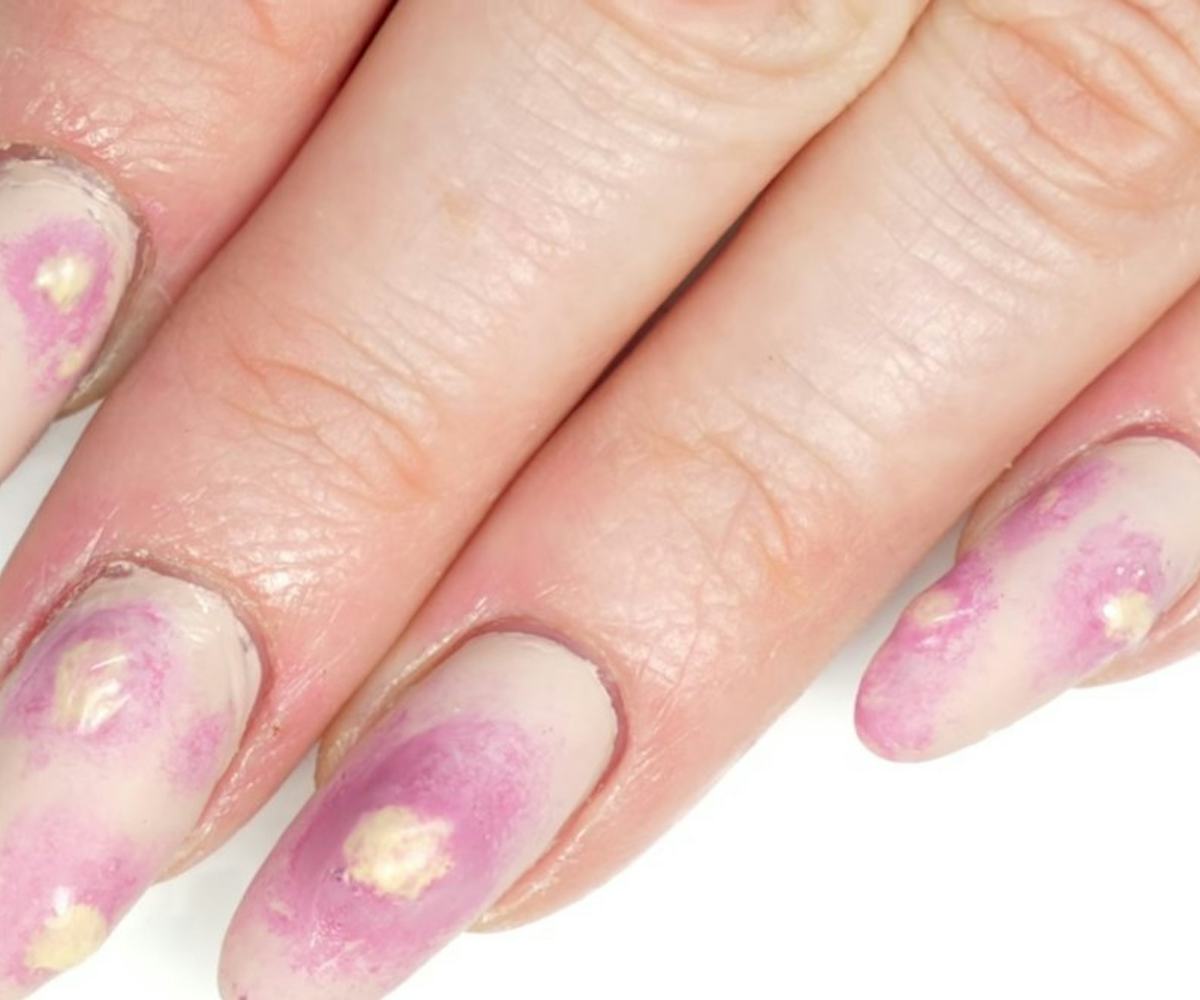 Image via Youtube
The Latest Nail Art Trend Is Truly Gag-Worthy
Not advisable for the squeamish
Beauty vlogger and nail art guru Natasha Lee has arguably brought us the grossest beauty trend of 2017, just in time for your last-minute Halloween manicure. It's no secret that Lee is all about elaborate design and shock value; her tiny, fully functional fidget spinner nails went viral earlier this year, and her Instagram showcases every nail adornment from shiny chrome finishes to gemstone appliqués. However, this newest creation deviates far from her typical work, and we're on the fence about it.
"Exploding Pimple" nails are exactly what they sound like. Layers of nude and clear polish are piled on to create a bumpy, zit-like effect, complete with a dollop of hand cream that a brave wearer can squeeze out like pus. While it may look challenging, Lee rates this look a three out of five for difficulty level, estimating that it would take around 40 to 50 minutes to complete—not so bad for those with an affinity for nail art and pimple-popping videos.
As queasy as this manicure may make us feel, there's no doubt that Lee is super-talented when it comes to nails. Admittedly, the manicure's pinky hues are also totally on-trend. (That is, until you realize their true identity.)
The internet is pretty divided on this bizarre new nail art look, but if you're one of the bold few interested in recreating it, you can check out the full tutorial, below.