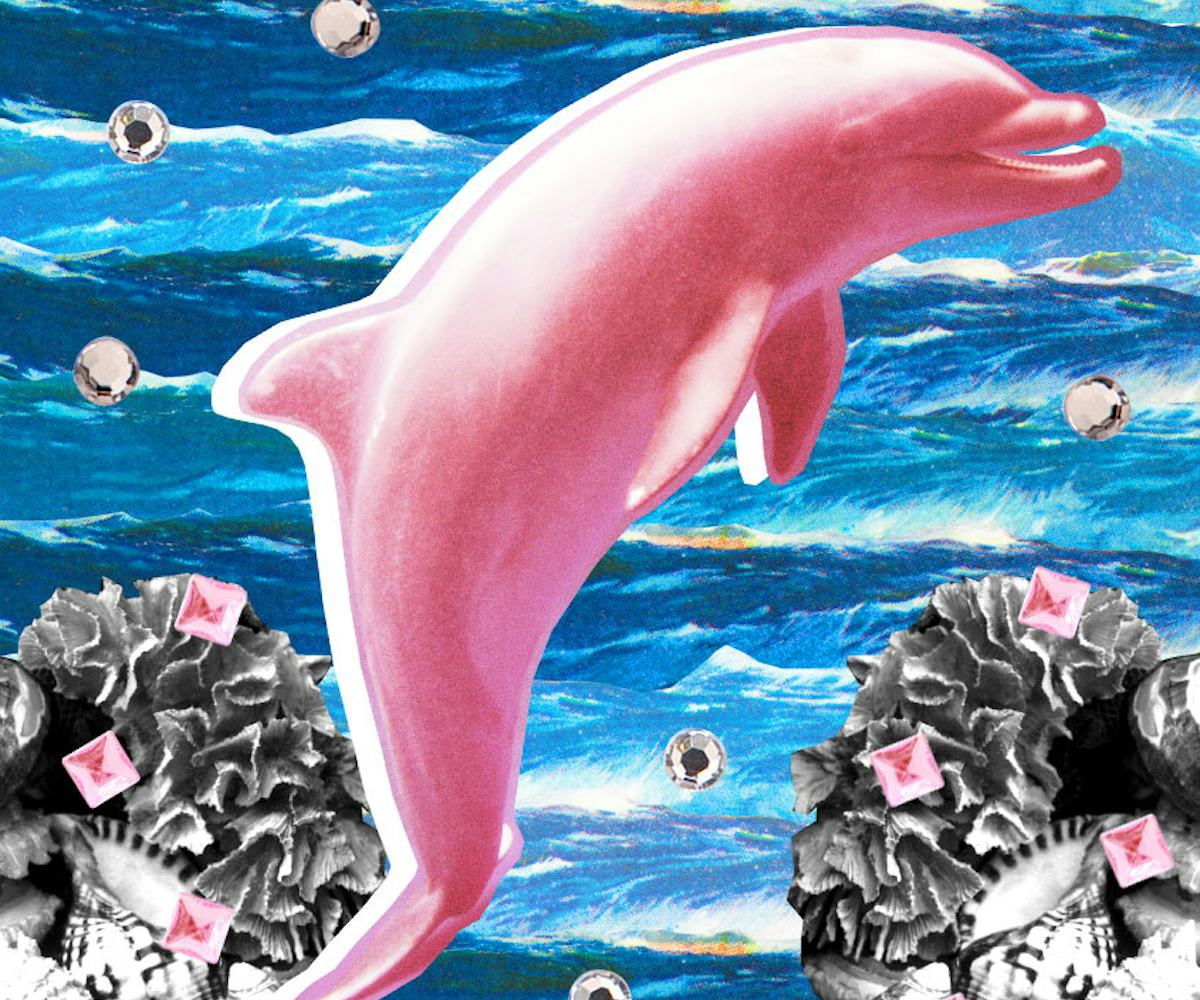 Collage photos via Getty Images
a pink dolphin actually exists
meet pinky, your new best friend
In a world where we can only wish Lisa Frank's creations littered the street and unicorns roamed free, we bring you this very real, very exciting piece of news:
. And, yes, you can see her.
The dolphin, appropriately and adorably named "Pinky," was first spotted in 2007 in the Calcasieu River ship channel off the coast of Louisiana by Captain Erik Rue of Calcasiue Charter Service. According to Rue, what makes her color even more unique is that it covers her body from head to tail—even her belly. 
Eight years later, Rue witnessed your new favorite animal mating over the summer. Who knows whether or not there'll be two pink dolphins soon in the Calcasieu, but we'll be here waiting for the heartwarming movie adaptation of Rue and Pinky's friendship.