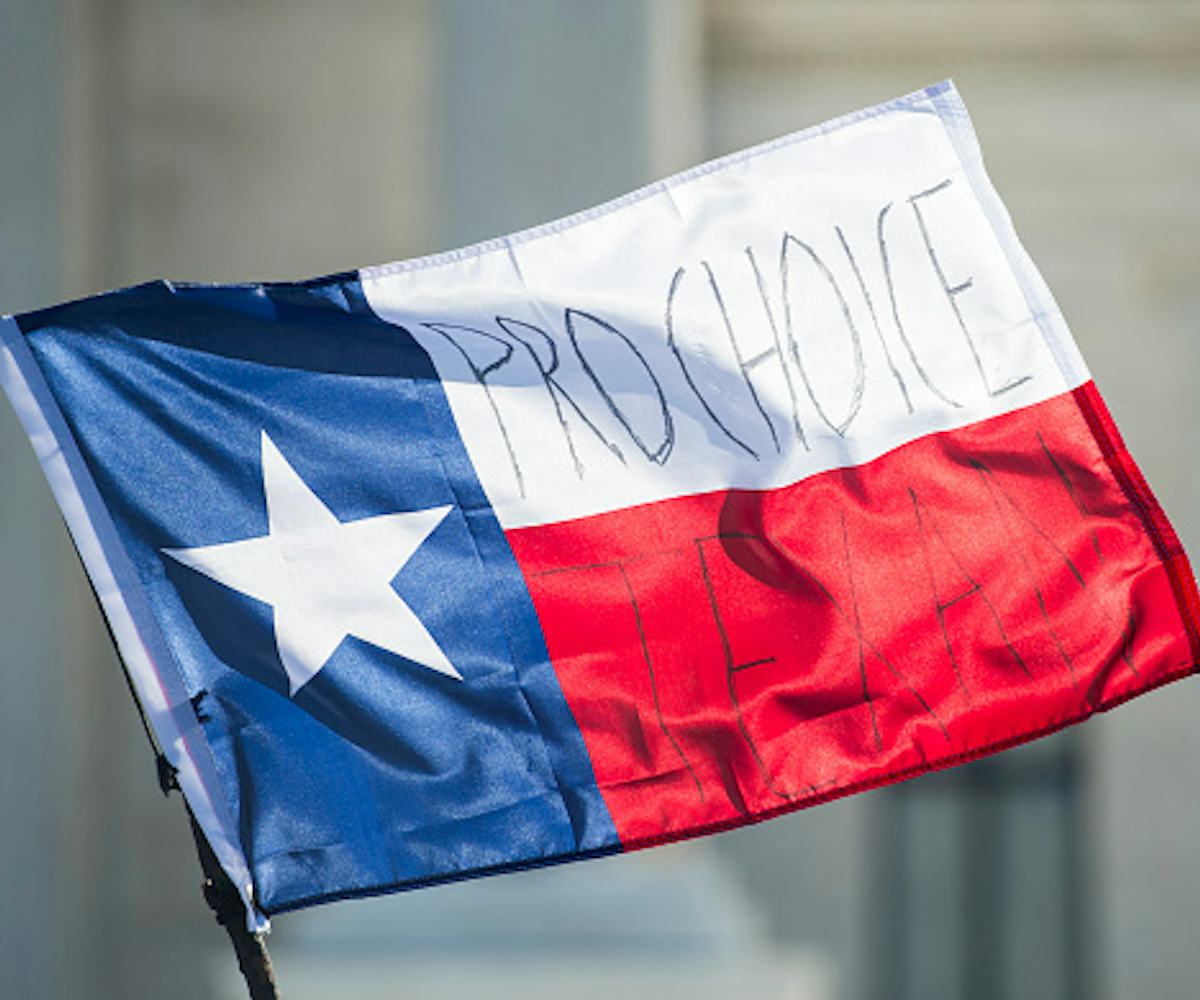 Photo By Bill Clark/CQ Roll Call
Planned Parenthood Sues Texas Over Abortion Ban
It imposes an "undue burden" on women
Earlier this year, Texas Governor Greg Abbott signed some terrifying abortion regulations into law. Senate Bill 8 requires women to hold a burial or cremation of fetal remains, bans fetal tissue donation, and denies women access to one of the safest and most common methods for late-term abortions, dilation and evacuation (D&E).
Today, Planned Parenthood and the Center for Reproductive Rights filed a lawsuit in federal district court challenging SB8's D&E ban. They're arguing that the ban imposes an "undue burden" on women because it requires them to go through "unnecessary, invasive, and potentially painful medical procedures, in order to access their constitutional right to abortion."
The director of the Lilith Fund, a nonprofit group that helps low-income women pay for abortions, told the San Antonio Current that the ban will affect low-income women the most. A lot of women are unable to scrape together $500 to $1,500 for an abortion before their second trimester. "Our main concern is that this could completely push abortion out of reach," she said. SB8 effectively bans all abortions after 13 weeks.
Only 11 percent of abortions in the U.S. occur after the first trimester, and approximately 95 percent are done via D&E, according to the Guttmacher Institute. Women usually procure late-term abortions once they've discovered their life, the fetus, or both, is at risk. 
SB8 also states that any physician performing D&E can face up to two years in prison. However, the language of the legislation makes it possible that anyone involved in helping a woman obtain a late-term abortion could face felony charges. 
Planned Parenthood and CRR's lawsuit comes a little more than a year after Whole Woman's Health v. Hellerstedt, where the Supreme Court ruled that Texas's attempts to regulate abortion clinics placed an "undue burden" on women.