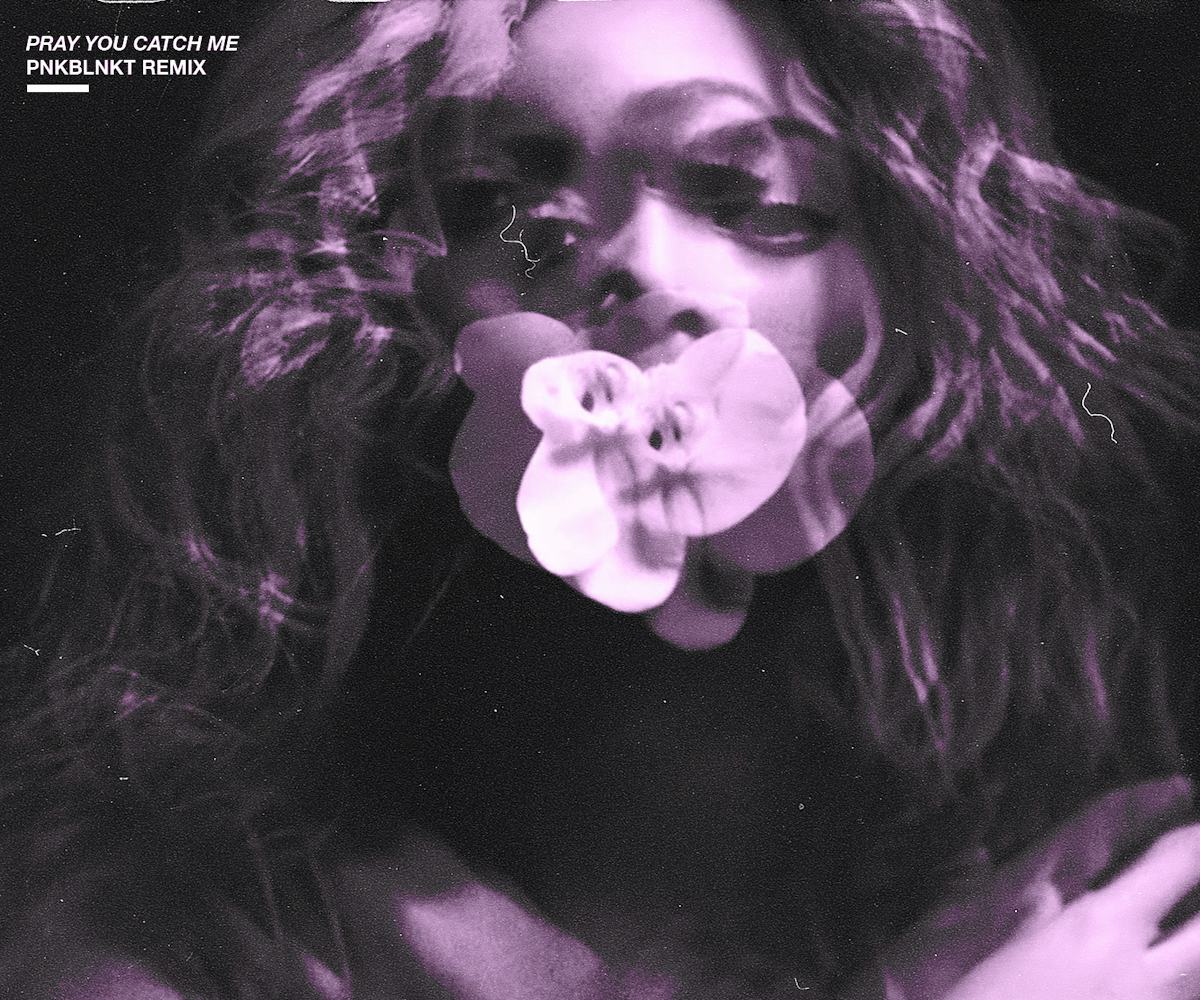 Cover art courtesy of pnkblnkt.
Plug Into Pnkblnkt's Hypnotic Remix of Beyoncé's "Pray You Catch Me"
The Midwestern producer takes on Queen Bey
Every so often, an undiscovered artist who is so inexplicably talented that you almost can't believe they've managed to stay under the radar for so long emerges. Such is the case with pnkblnkt, an anonymous 18-year-old producer who first caught our eye with the recent release of his latest album, COZY. But the nine-track project—which follows the 2015 Warm EP—is just the beginning. Today, pnkblnkt has graced us with another gem, this time in trance-like remix form of Beyoncé's Lemonade opener, "Pray You Catch Me."
"I chose this song because when I first heard it, I instantly fell in love, but it sounded a bit like something was missing," pnkblnkt said. "Obviously, Beyoncé sounds awesome like usual, but I knew I could twist the vocals at the beginning in a few ways throughout it to give it a unique feeling. The inspiration behind it was mostly trying to incorporate parts of the song back into itself, and see how I could turn the track kind of on itself to make something new."
Pnkblnkt leaves most of the song's original soft start untouched, but from there the song takes on a new life. In the remix, a snappy backbeat accents the track's moody piano chords, and Bey's breathy introductory sighs reappear in a trance-inducing succession until they blend with the beat itself. It all culminates in a shiny, metallic drop with shrill, vibrating electronics and a hypnotic wind down that sounds almost like a video game glitch. It's a fresh take on the track that manages to surprise without compromising the raw emotion that made the original such a success.
Plug in below for the premiere, and keep your ears open for more from the up-and-comer. You can also download the track for free here.